Multi Asset Funds
All our Funds are managed with a multi asset, fund-of-funds based approach using collective investments, including investment trusts, to gain access to opportunities across a broad range of asset classes.
We offer three funds:
MI Hawksmoor Vanbrugh Fund– designed to be a core holding for investors looking for a one-stop solution for long term total returns, managed with an eye on downside risks.
MI Hawksmoor Distribution Fund – applies the same investment methodology, but with a slightly higher level of risk taken to ensure the consistent delivery of an attractive yield for investors.
MI Hawksmoor Global Opportunities Fund – intended for risk-tolerant investors prepared to accept a more volatile ride as a trade-off to improve their chances of achieving superior levels of total returns over the long term.
All of our Funds are subject to the same rigorous investment process, but their different equity exposure parameters mean that they are suitable for investors with different tolerances for risk.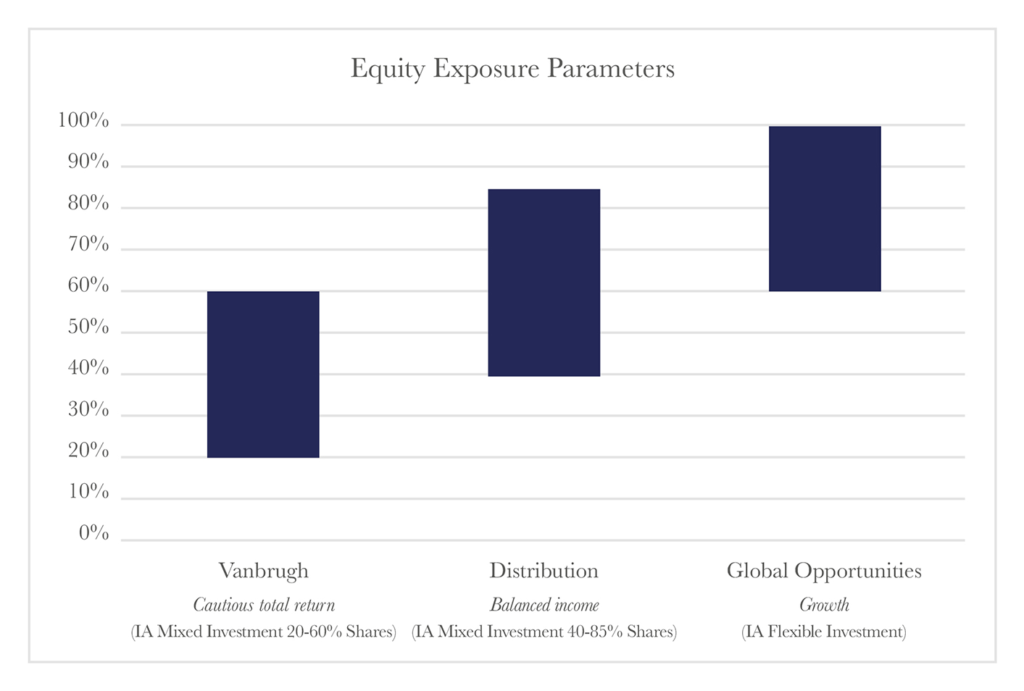 Who we are
Our experienced Fund Managers Daniel Lockyer and Ben Conway have worked together at Hawksmoor for over ten years. They are supported by Richard Scott, Ben Mackie and Dan Cartridge. The strong track records of our Funds since their respective launch dates have resulted in the team winning many industry Awards.
We invest alongside your clients
As experienced fund managers, we invest our own money (and that of our friends, families and the directors of the company) in our Funds – therefore your clients' interests as investors are aligned closely with ours.
We keep you and your clients informed
Our investment strategies and processes are transparent and accessible. You can expect to receive
Monthly factsheets
Quarterly reports (showing a full list of Fund holdings, market commentary, portfolio performance and dealing activity)
Ad-hoc research pieces on matters affecting the industry or specific areas of the market.
The Fund Managers hold regular webinar updates about the Funds. This is your chance to ask any questions you might have about the Funds directly to the Fund Managers themselves. You can take part in the webinars live, or if it is more convenient, by listening to a recording. The webinars qualify for CPD, and you can view them here.
We provide a top-level service, not just a product.
We keep your clients' money safe
We outsource the custody of your assets to the Northern Trust Company, part of one of the largest banks in the US with over $8 trillion in assets under custody.
We also use the services of Apex Fundrock Ltd to act as Authorised Corporate Director (ACD) and Apex Fundrock Administration Services (UK) Ltd to provide fund administration,  so that we can focus on managing your investments. Fundrock, an Apex Group Company, is a leading independent UCITS Management Company with more than 650 managed funds and more than €160bn assets under management (as at 31/05/2023, including full ManCo/AIFM as well as unbundled services).
Apex Fundrock and Hawksmoor are authorised and regulated by the Financial Conduct Authority (FCA). Northern Trust is authorised by the Prudential Regulations Authority (PRA) and regulated by the FCA and PRA.
Get in touch
Business Development Manager - Funds
Tel: 07384 114953

Head of Operations (Fund and Investment Management)
Tel: 01392 539422