Model Portfolio Services
4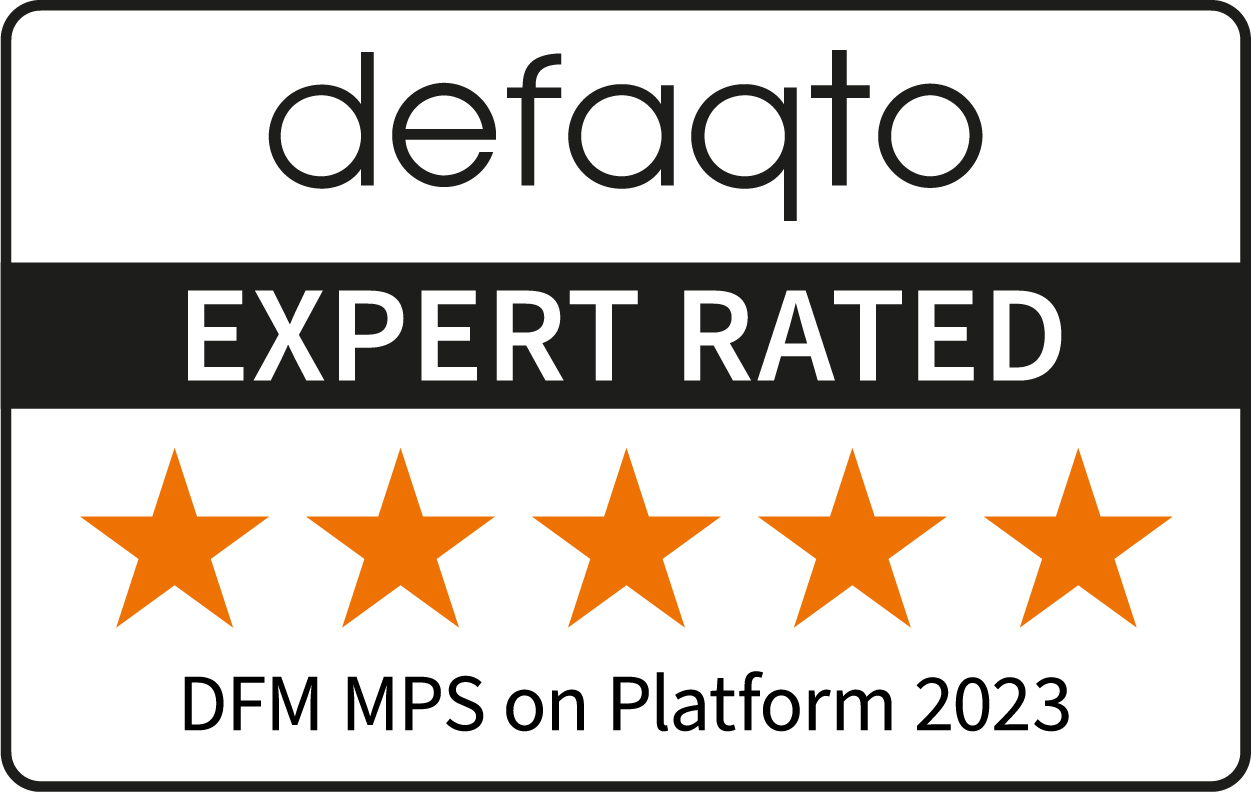 Our Model Portfolio Service is part of our suite of outsourcing solutions offered to Financial Advisers and is specifically designed to dovetail with your suitability processes.
Model Portfolios are a cost-effective way of accessing a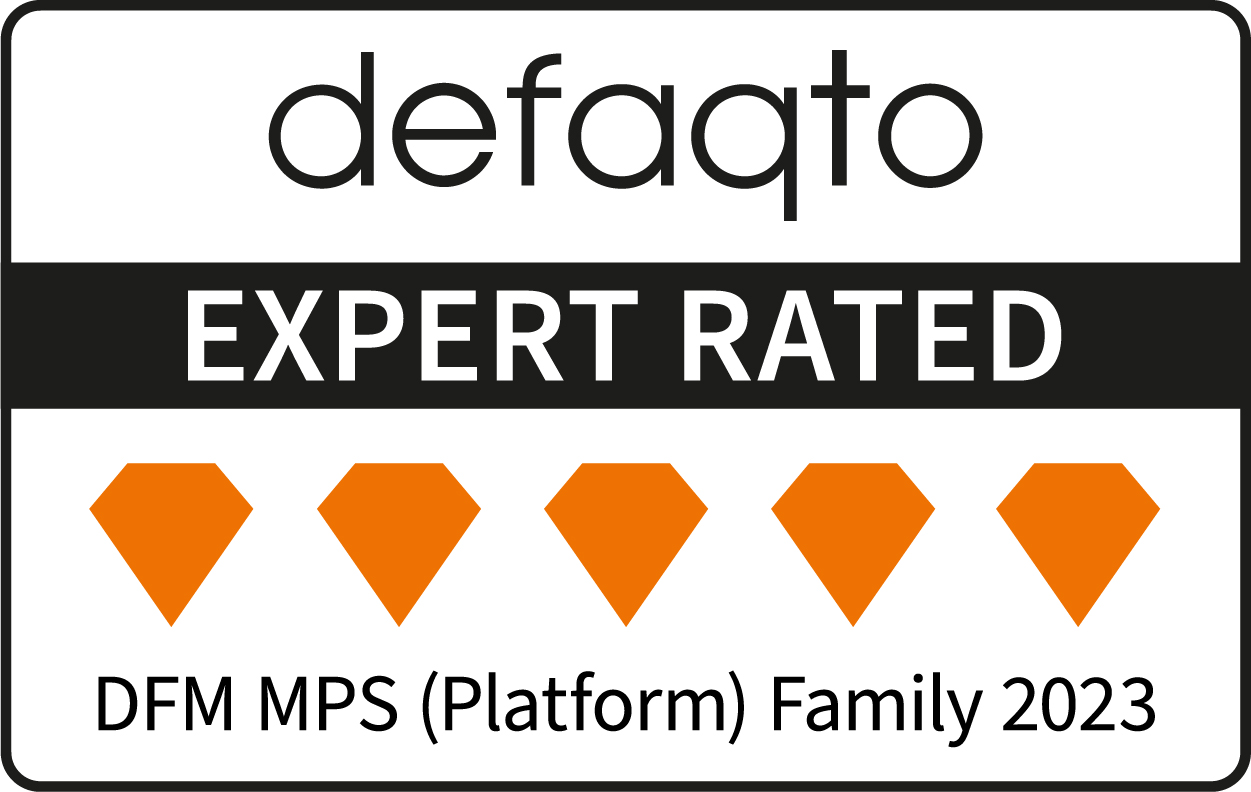 diversified and actively managed portfolio of investments. They are designed to make it easier for you to help your clients achieve their investment objectives, taking into consideration their risk profile.
Hawksmoor's twelve Model Portfolios are all run with a funds based approach. Our multi-manager investment process has been developed over many years to provide a robust, reliable and repeatable approach, and is designed to deliver superior long-term results.
Benefits of outsourcing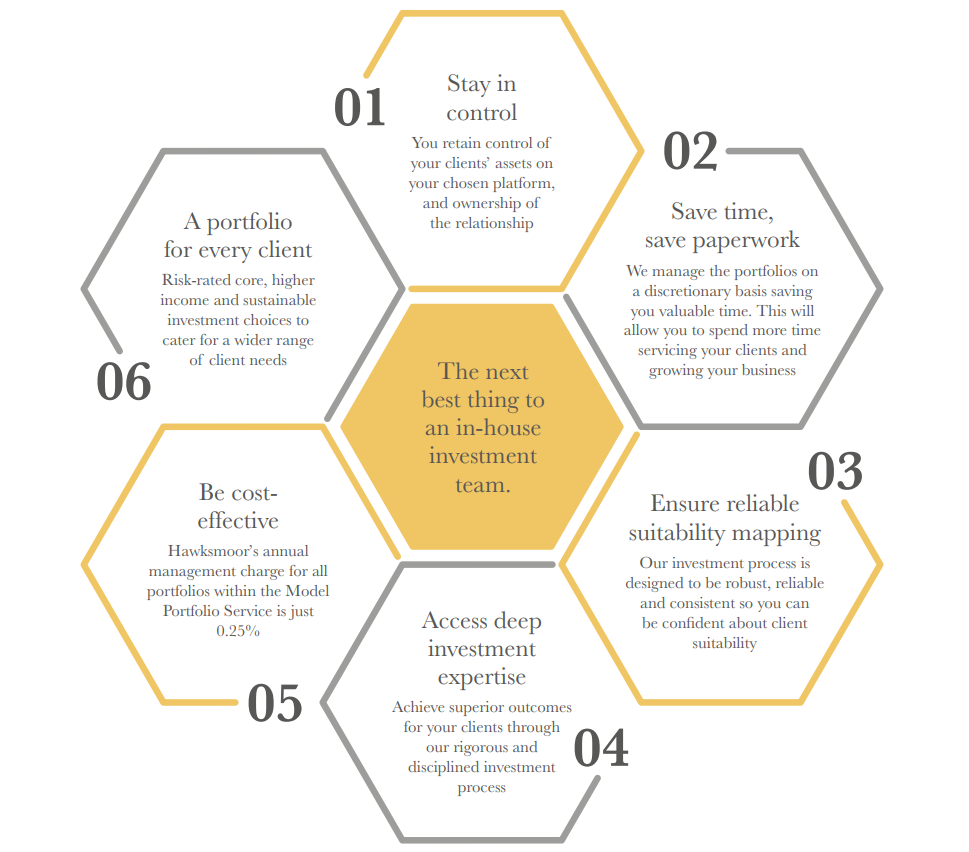 Why choose Hawksmoor?
Our Model Portfolio Service offers you a complete outsourced investment solution.
Discretionary portfolio management:
We manage the portfolios on a day-to-day basis, make any changes we feel are necessary, and promptly communicate those changes to you.
Transparency:
In addition to quarterly factsheets, you will be able to view the holdings and performance of our portfolios online through FE Transmission.
Direct contact with the portfolio managers:
You will have ongoing access to our investment team by phone, email, in a face-to-face meeting or at our lively seminars. Our team is on hand to answer any day-to-day queries that arise.
We can also offer a range of tools and services to help you to deliver the best possible service and outcomes for your clients:
Client-facing brochures:
We can supply a Hawksmoor information pack for your clients that can help explain their portfolio.
(Talk to us about adding your branding to these.)
Joint client seminars:
We can co-ordinate our efforts on mutually beneficial client seminars with you and your clients.
Risk-mapping tools:
We can assist in your assessment of client risk tolerance with a pro-forma risk questionnaire and a guide to mapping risk to Hawksmoor portfolios. Our portfolios are also risk-rated by Defaqto and Dynamic Planner.
You can find out more about our Model Portfolio Services below.
Get in touch
Adviser Relationships Manager
Tel: 01392 454708

Business Development Manager
Tel: 07436035224

Business Development Manager
Tel: 07759 128198