Here are some of our most Frequently Asked Questions, which may help to answer some of the general queries you might have.
If you would rather talk to someone directly, please don't hesitate to contact us by phone or email.
If you are an Independent Financial Adviser, Solicitor or Accountant, you may prefer to speak directly to a member of our friendly Business Development Team.
On which investment platforms are your Multi Asset Funds available?
The table below shows the investment platforms where our three Multi Asset Funds are available. Please get in touch with Hannah Isaac for any platform related queries.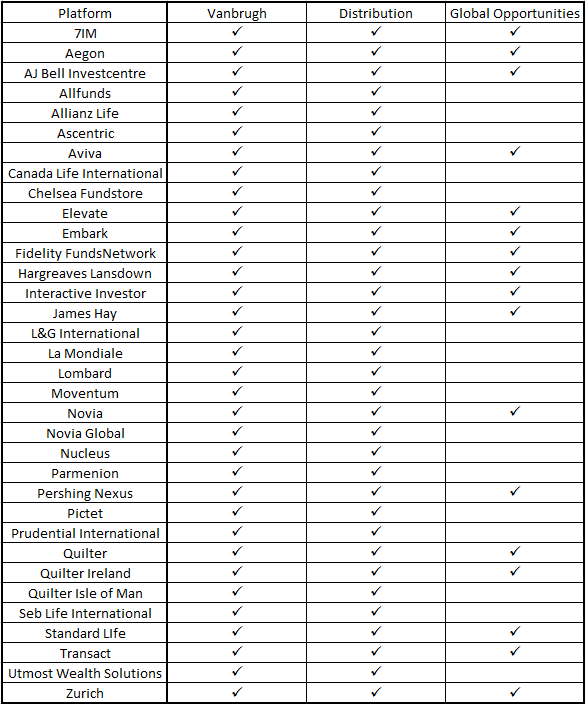 I've forgotten my login details and password for the Online Portfolio Valuation, what can I do?
If you are a client of our Portfolio Management Services and are having problems accessing our Online Portfolio Valuation, please call us on 01392 410180 or email [email protected]
What are the minimum amounts required to invest in the Portfolio Management Services?
You can invest in our Sustainable World Portfolio Management Service with a minimum amount of £50,000.
Our Discretionary Portfolio Management Service has a minimum requirement of £100,000, but if your potential investment is less than that, the Capstone Portfolio Management Service (our bespoke service for smaller portfolios) may be more suitable.