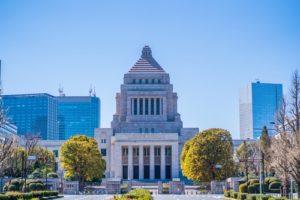 We all deal with change in different ways. Some are threatened by the unknown, others relish in its challenge. Financial markets, in a statement of the blindingly obvious, are fickle. They are, though, already dancing on the political grave of Yoshihide Suga, the soon-to-be erstwhile Japanese prime minister. This column rarely ventures into Japan, but last week's reaction to Mr Suga's unexpected withdrawal from politics merits a little investigation.
Having spent what I would consider to be a reasonable amount of time in Asia over the past two decades, the best lesson that I have learned is to know that I will never quite understand it. To try to rationalize things through a western pair of speccies is to doom one to failure. Thus we might try to understand how a chap so seemingly devoid of leadership skills ends up as prime minister of the third largest economy. There is little point and Suga is far from unique in his political banality. His timing has been unlucky: he succeeded the much more charismatic Shinzo Abe, and has to lead in the unique circumstance of the pandemic.
Suga is deemed to have had a bad pandemic. That may be harsh. Latest statistics show that Japan has achieved a double vaccination rate of 47.2%. The UK is very close to the head of the field at 64.7%, the United States is 53.6%. But populations are restless. A vaccination rate of 49.4% has not been sufficient to keep the Malaysian prime minister in office, Malaysia being a country where political title is very tightly held. Suga's lowly popularity ratings have attracted attention, though his latest polling of 34% is not out of the ordinary by Japanese standards.
It is probable that Suga was persuaded not to stand for leadership of the LDP. I remember many years ago being taught that this Japanese political institution was arguably the most ironically named of any, being neither liberal, nor democratic and struggling to be a party. Nonetheless, Suga will shortly leave office and the markets are sniffing money. Lots and lots of money.
A new prime minister in Japan is always expected to bring more money to the party. Japan, of course, has been throwing yen at its economy since most of us were in short trousers and learning our times tables. But, as we have argued for a very long time now, financial markets are hooked on money and react well every time they sniff a new hit. The Nikkei 225 Index, the most commonly used measure of Japanese equities, closed this morning more than 7% higher than a week ago.
It would be an over-egging of the pudding of historic proportions to suggest that Japan stands on the cusp of a new era of stimulus and growth. Japan is Japan, in the second statement of the blindingly obvious. The economy will grow slowly, inflation will be next to zero and the fates of its largest companies will be largely driven by the yen. It will also be a hotbed for electronic innovation. It is also a stock market with improving corporate governance, balance sheets and dividend pay outs. The end of Suga's tenure may have made many investors feel a little better about the future, but it is likely to change very little.
Asia as a whole has had a bad pandemic. This has sped up the political cycle, but what is needed is a step change in vaccinations. Every journey, as we know, is meant to start with a single step. There are signs that some are at last putting on their shoes. This is a part of the world from which we expect great things. It has not delivered throughout much of 2021; next year can only be better. In the meantime, we should ponder on the other perspective of the rise in the Nikkei 225 Index, namely that it stands at the levels first achieved in the late 1980s. Anyone for an index tracker?
Finally, well done to all those of a certain age who knew our last reference to King of the Road. Today, everyone knows the tune and the bizarre outfits, but what is the seasonal song: "Love was chasing the minds of pretenders, while chasing the clouds away"?
Jim Wood-Smith – CIO Private Clients & Head of Research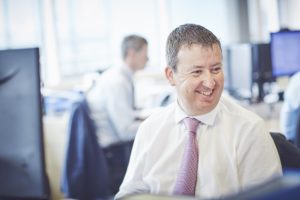 HA804/313
All charts and data sourced from FactSet
Hawksmoor Investment Management Limited is authorised and regulated by the Financial Conduct Authority (www.fca.org.uk) with its registered office at 2nd Floor Stratus House, Emperor Way, Exeter Business Park, Exeter, Devon EX1 3QS. This document does not constitute an offer or invitation to any person in respect of the securities or funds described, nor should its content be interpreted as investment or tax advice for which you should consult your independent financial adviser and or accountant. The information and opinions it contains have been compiled or arrived at from sources believed to be reliable at the time and are given in good faith, but no representation is made as to their accuracy, completeness or correctness. The editorial content is the personal opinion of Jim Wood-Smith, CIO Private Clients and Head of Research. Other opinions expressed in this document, whether in general or both on the performance of individual securities and in a wider economic context, represent the views of Hawksmoor at the time of preparation and may be subject to change. Past performance is not a guide to future performance. The value of an investment and any income from it can fall as well as rise as a result of market and currency fluctuations. You may not get back the amount you originally invested. Currency exchange rates may affect the value of investments.