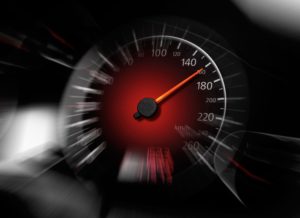 In the run up to the long August bank holiday weekend, I hope you will excuse a couple of diversions in this week's column. I am sure that everyone is already fed up with interest rates, mortgage rates and inflation, so please indulge a change of tack this morning.
I was golfing as usual early on Saturday morning. One of my fellow punishment gluttons was regaling about a nephew, or cousin, or other relative, who owns a RS6. Or RS8, or whatever type of so-called 'supercar' it was. Apparently this has an engine the size of Sizewell and can accelerate faster than the Hadron Collider. I am sure it is all jolly impressive, for those who are impressed by such things.
Being a proud curmudgeon with a smidge of climate-awareness, I simply wonder why? In an age where fossil fuel is recognized as an incarnation of Beelzebub, why are there no regulations or laws about this. Why is it possible for car manufacturers to make machines capable of travelling at three times the speed limit and whose efficiency is probably measured in gallons per mile? I am sure that this is a hugely unpopular point of view, but if governments really take climate change seriously, then this type of machine should be criminalised. The UK still has a maximum speed limit of 70 miles per hour, so why should cars in this country be capable of speeds of 100 or 200 mph? It is also accepted wisdom (the question is part of driving test theory) that driving at 70 mph uses 15% more fuel than 50 mph.
The answer of course is that our government (and almost every government) does not take climate change seriously at all. It is seven years hence, and I will not be here to be accountable for this rash prediction, but the chances of the UK adhering to the current plan to outlaw sales of new petrol and diesel-only car engines by 2030 are precisely nil. We have not the slightest chance of having the needed number of electric charging points, nor the capacity in the national grid even if we did.
It is widely accepted that climate change has become fiercely politicised in the United States. That is probably more to do with the current state of politics in America than it is with the climate, but it is in danger of setting a trend. The UK's incumbent government is showing all the traits of any other government facing an imminent election and terrible opinion polls by grasping at anything that might be vaguely popular. This includes awarding new North Sea exploration licences and interfering with local low emission and pedestrian zones. It is all so depressingly predictable.
Weather is the symptom of climate. The change in the climate, which the world is so reticent to address, is going to create more and more extreme weather. We need to get used to swathes of the world catching fire, and/or being flooded. It is the inevitable path that Paris 2015 was supposed to address. We cannot complain that the consequences have not been spelled out in words of one syllable or fewer. We should also remember that all the wild and forest fires we see are not only destroying whole towns, they are also releasing hundreds of years of stored carbon back into the atmosphere.
I know some, or likely many, will disagree. Indeed, many will argue that climate change itself is a myth, or a conspiracy, or both. For everyone else, none of our individual actions will make an iota of a difference. But if we all do something, no matter how seemingly trivial, for the better, then great things may happen, no matter how much the politicians may crave power and companies their short-term profit forecasts.
Rant over. For now.
Finally, congratulations to those who knew the lines from Smooth Operator and Doctor Wu. Today, who danced in worn-out shoes, silver hair, a ragged shirt and baggy pants? And Steely Dan-wise, where might you hear Chinese music?
Jim Wood-Smith, Market Commentator and Head of Climate Transition
14th August 2023
Jim Wood-Smith – Market Commentator and Head of Climate Transition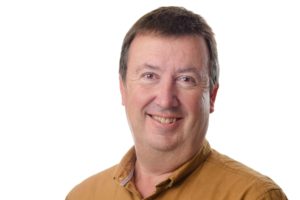 FPC 1221
All charts and data sourced from FactSet
Hawksmoor Investment Management Limited is authorised and regulated by the Financial Conduct Authority (www.fca.org.uk) with its registered office at 2nd Floor Stratus House, Emperor Way, Exeter Business Park, Exeter, Devon EX1 3QS. This document does not constitute an offer or invitation to any person in respect of the securities or funds described, nor should its content be interpreted as investment or tax advice for which you should consult your independent financial adviser and or accountant. The information and opinions it contains have been compiled or arrived at from sources believed to be reliable at the time and are given in good faith, but no representation is made as to their accuracy, completeness or correctness. The editorial content is the personal opinion of Jim Wood-Smith, Market Commentator and Head of Climate Transition. Other opinions expressed in this document, whether in general or both on the performance of individual securities and in a wider economic context, represent the views of Hawksmoor at the time of preparation and may be subject to change. Past performance is not a guide to future performance. The value of an investment and any income from it can fall as well as rise as a result of market and currency fluctuations. You may not get back the amount you originally invested. Currency exchange rates may affect the value of investments.