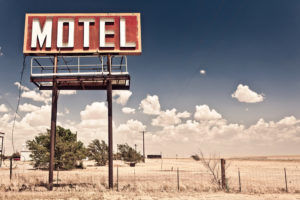 3rd February 2023
Being based in Exeter is great – most of the time. The problem is that it takes the better part of half a day to get out of Devon and head north to places like "Bristol" and "Cheltenham". (Did you know it's the second biggest county? The only one with two coasts? That it has both beaches AND wild moorland? It doesn't rain ALL OF THE TIME, honest…) Occasionally, we have to go places called "Leeds" and "Manchester" in the deep deep north where us Devon bumpkins take flares, whistles and packs of dried beef, lest the elements get the better of us. Q1 2023 sees us shouldering our packs and heading off all over the United Kingdom for a series of roadshows with our partners SimplyBiz presenting to halls full of financial advisers. It is a far-from-glamourous 8 weeks.
We love getting out there and seeing existing and new clients. Yes, our performance is top-notch and we love talking about our Funds and way of investing. But consider the following challenges we face in doing so:
Hawksmoor is not a household name, and being headquartered in Exeter can come across as odd. Our Funds can be considered expensive from a glance at our "OCFs" (don't get me started….. you know how I feel about this!). And we don't just invest in bonds and equities – we invest in actual "alternatives". In short, we can come across as "the weird lot" next to our slick, London-based, power-house asset manager peers presenting alongside us.
In giving one 30-minute presentation each day for 3 days across 3 venues (which can't have been selected on the basis of geographical closeness by the lovely people at SimplyBiz), we have to spend almost the whole week away from our families. Some of you might be thinking "Luxury!" (per the Four Yorkshiremen Monty Python sketch) – a chance to get away from household chores, or taxiing the kids around after school clubs etc. But the sad truth is that we miss our families and we have to stay in some pretty grotty accommodation. Straight out of university, I used to work for some of the big investment banks – whenever we travelled on business it was ALWAYS five star luxury. But on this side of the fence, and this is true of our peers at the larger companies too, there is almost a perverse pride in finding the cheapest motel possible.
We eat when and where we can. And we put off spending time in the grotty bedrooms with the occasional jar of ale and comforting fast food. Refreshment options can be very limited and home comforts have to be brought in the suitcases. There was a time when I would open the door to the motel room and literally fist pump if peppermint tea bags (I always have a cup before bed…..eh hem) were available. Now I bring my own to avoid the crushing disappointment and ruining of my pre-bedtime regime. The running trainers often stay in the suitcase.
Whisper it…. Sometimes the audience isn't interested in what we've got to say. You can't have an ego with these gigs. We've seen it all. Audience members who take phone calls while you're speaking (anyone remember Dom Joly's Trigger Happy TV? ­Phone rings… "Hello! I'm at a Hawksmoor presentation… No it's $£!T!"). People do walk out in the middle of our talk – but stay for others. We have learnt that just because we think we have something interesting to say, it doesn't mean everyone else will. Get over it.
What on earth to wear? We really don't like wearing suits, and we used to wear blazers and chinos. This made us stick out even more since everyone else presenting was in suits, and we worried it gave the impression we were either even weirder or didn't take the event as seriously as everyone else. Now we wear our inevitably ill-fitting suits – usually with a jumper, so we resemble History teachers rather than fund managers.
Every train back to Exeter always seem to get into Exeter St David's at 9:30pm. I try to tell my team (and myself) that it's fine to have a little lie in or take the kids to school the next day and get in late. But we never seem to do that. So, we trudge in on the Friday at the normal time, exhausted with a thousand-yard stare and tell everyone our war stories.
And then it rains on the weekend.
But if we didn't do this, how would we grow our business? How would we get to know some really great IFAs who care just as much as we do about client outcomes?
So, yes, we moan (some more than others!). But it's worth it, and we really hope we get to meet you in person as we whizz around the country visiting places most Devon dumplings have only heard about in the stories……
Ben Conway – Head of Fund Management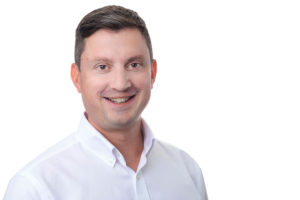 For professional advisers only. This article is issued by Hawksmoor Fund Managers which is a trading name of Hawksmoor Investment Management ("Hawksmoor"). Hawksmoor is authorised and regulated by the Financial Conduct Authority. Hawksmoor's registered office is 2nd Floor Stratus House, Emperor Way, Exeter Business Park, Exeter, Devon EX1 3QS. Company Number: 6307442. This document does not constitute an offer or invitation to any person, nor should its content be interpreted as investment or tax advice for which you should consult your financial adviser and/or accountant. The information and opinions it contains have been compiled or arrived at from sources believed to be reliable at the time and are given in good faith, but no representation is made as to their accuracy, completeness or correctness. Any opinion expressed in this document, whether in general or both on the performance of individual securities and in a wider economic context, represents the views of Hawksmoor at the time of preparation and may be subject to change. Past performance is not a guide to future performance. The value of an investment and any income from it can fall as well as rise as a result of market and currency fluctuations. You may not get back the amount you originally invested. FPC839.