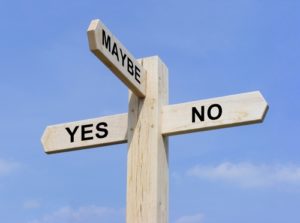 Collectively, we have been trained to make goldfish look diligent. A week ago, the news was all Wagner and we all agreed Putin was toast. That is now all forgotten. Today we are writing disgusted letters to The Times about the despicable Aussies, or else heading to SE19 to wave a Union flag and think it funny to shout "Come on Tim".
It is however worth spending a minute or so on the dismissal of Bairstow yesterday. The reactions have been manifold. The incident appears to have made a good number of presumably sane and rational people rather animated. So here is my investment-related spin. The sole fact here is that the English batsman was out. I know that to be true: it is in the scorebook. The narratives to this single, indisputable event cover a broad spectrum, and fires have been stoked. I now cease the cricketing puns and reflect merely that to both expert and amateur eyes alike, this one factual event could be 'cheating' by one party, 'idiocy' by another, or 'that's the way it goes'. There are neither right nor wrong responses.
Our investment fact for the morning is that last week Apple became the only US business to have an equity value in excess of $3 trillion. But is this the correct value? Well…yes, no and maybe. It all depends. Regrettably, it is no help to know what that dependency is. It all depends on what happens and the time at which one looks back to make one's judgement. The mathematics of investment are, within reason, not terribly complicated. An understanding of them is. That is the art. Should Bairstow have been out? It all depends. Should one buy Apple at $194 a share? It all depends.
Equity markets had a slightly flattering end to the second quarter of the year. The large US technology stocks have enjoyed an astonishing run of form, as has the Japanese market. India has been none too shabby, whilst European equities are also having a largely sunny 2023. The standout exception is the United Kingdom, where our markets are struggling to hold their heads above water. Whilst it is easy to throw bricks in this particular greenhouse (and I am a habitual chucker), the extent to the which UK listed stocks are lagging is possibly surprising, given how little of the profits of our largest businesses are derived from the home market. It may be harsh, but the structural challenges that we have as a country (or four countries) does appear to be having a detrimental affect on companies listed in London, no matter how little justification there might be. And that is a shame.
If parts of the equity markets finished the quarter in good fettle, the opposite is true of the bond markets. The vigour with which many Central Bankers say they will attack inflation is spooking investors. Without casting judgement on the rights and wrongs the whole shooting match (everyone will know ad nauseam what I think), the world believes that the Banks are going to keep raising rates and are running away from bonds in general, and specifically gilts. Whilst we might, and do think, that this is throwing up some really very attractive valuations, we cannot deny that the unfortunate timing of the end of the quarter, coming at the end of the quarter, means that we shall all be reporting poor returns on our bonds over the past three months. That might in turn trigger another rant about the dangers of quarterly reporting of portfolio performance, but I shall save that for three months' time.
This week brings Wimbledon, the Headingly test match, the Tour de France, the Hampton Court Garden Festival and the US non-farm payrolls. Rather like our wait for the value in gilts to start to show itself, like Vladimir and Estragon, we wait patiently for the pace of hiring in the United States to slow down. It will. And when this finally happens, the mood music will change. For now, the number the markets are looking for is an increase of 215,000 jobs. This is around 100,000 less than May's total, but is still the highest expectation for a good while.
Finally, congratulations to those who got either part of our last double-header. The lines were from Love Plus One and Home at Last. Today, from 1980: "And I've got all the right money and all that, please. Thank you." And the weekly Steely Dan: "Just by chance you crossed the diamond with the pearl".
Jim Wood-Smith – Market Commentator and Head of Climate Transition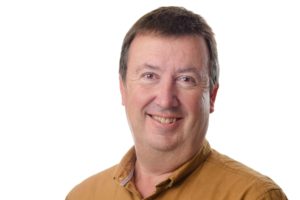 FPC 1121
All charts and data sourced from FactSet
Hawksmoor Investment Management Limited is authorised and regulated by the Financial Conduct Authority (www.fca.org.uk) with its registered office at 2nd Floor Stratus House, Emperor Way, Exeter Business Park, Exeter, Devon EX1 3QS. This document does not constitute an offer or invitation to any person in respect of the securities or funds described, nor should its content be interpreted as investment or tax advice for which you should consult your independent financial adviser and or accountant. The information and opinions it contains have been compiled or arrived at from sources believed to be reliable at the time and are given in good faith, but no representation is made as to their accuracy, completeness or correctness. The editorial content is the personal opinion of Jim Wood-Smith, Market Commentator and Head of Climate Transition. Other opinions expressed in this document, whether in general or both on the performance of individual securities and in a wider economic context, represent the views of Hawksmoor at the time of preparation and may be subject to change. Past performance is not a guide to future performance. The value of an investment and any income from it can fall as well as rise as a result of market and currency fluctuations. You may not get back the amount you originally invested. Currency exchange rates may affect the value of investments.