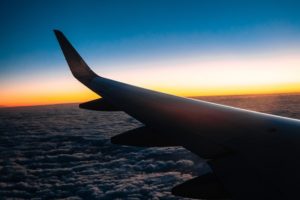 Last week I made a promise. I shall stick to it.
The great, the good and the not-so-good of the political world are all jetting off to Osaka this week. With all that jetting around, it is probably not a surprise that Climate Change is only the fourth item on the agenda. I suggest that the next International Climate Change Summit is held in the Seychelles, it is best to try to squeeze it in before they disappear. Or maybe Fiji.
Before we come back to the G20, did you know that if you pop into Tesco, or Waitrose, you can buy a plastic bottle of Fiji Water? This is genuinely shipped all around the world from Fiji. It is available on-line at Tesco for a mere £1.28 per litre. Given that you can buy two litres of Tesco's own stuff for 17p, that is a lot of jet fuel in the Fiji price.
At the end of this week, Trump and Xi (and some other folk who don't really matter) will talk about trade tariffs over some sustainable sushi. We may get some platitudes, but progress of any substance looks as far off as ever. In fact it looks increasingly as if the tension around anything involving the United States is getting worse.
Iran is going to get new sanctions. As will anyone else who might think about doing business with the demonized state. Step forwards Europe, which has long taken a much more conciliatory tone. If it keeps it up, then let's have a guess about what is going to happen to tariffs on European car exports to the States.
Markets are scared. Not the impermeably optimistic equity markets, which float around in a state of psychedelic happy numbness, but the bond markets. Bond investors are terrified. This is the market crash that has no column inches, no news headlines, no Robert Peston.
Just spend a minute on what we have seen in bond markets. The yield on the US 10 year treasury has fallen by a third, to 2%. The 10 year gilt yield (yes, Brexit and Corbyn-ravaged gilts) has more than halved since last October and stands at 0.8%. The German 10 year rate of -0.3% is the lowest ever (no surprise, Sherlock).
Rates are negative in Switzerland, the Netherlands, Japan and Denmark, to name but four other countries. Do you remember Grexit? The word sounds odd now. We have taken it over and passed it off as our own idea. But I promised not to talk about that too. Anyway, the Greek 10 year yield is 2.38%. In 2012, it was 26%. Now that's what I call a return.
I was going to say that bond investors are giving a message. But that would be typically on-the-fence financial flannel. Bond investors are shouting, yelling, hollering, caterwauling even, that President Trump's trade and international policies are causing short and long-term harm to the global economy.
This is not to say that they are right. As ever, Father Time will do that. They may even be wrong. But they are saying that something extraordinary is going on.
Central Banks are listening. Or at least some of them are. My apologies to our readers at the Bank of England, but the MPC's insistence that it needs to raise UK interest rates is increasingly perplexing. The tones from the Federal Reserve and the European Central Bank are a hundred and eighty degrees different. They are both minded to cut rates, both citing the deterioration in global trade as a major factor. Hence, of course, the very happy week last week for equity markets. Something has to give.
A final word this morning on Turkey. The re-run mayoral election in Istanbul matters. In geopolitical terms, few countries are more important than Turkey. It is a key state in allowing, or complicating, western and Russian involvement across the eastern half of the Middle East. Erdogan has played off the conflicted forces with extraordinary skill (and ruthlessness) for a very long time. A potential change at the top of Turkey is something everyone on their planes to Osaka will be taking very seriously.
My apologies for the gratuitous golf question last week and well done to those who listed the three Northern Irishmen, Justin Rose and Danny Willett. Today, in response to a challenge to ask something less easily googleable: where does your leech sit between your fool and your ear, but is separated from your toucher?
Chart of the Week:
S&P 500 (blue) and S&P 400 Mid Cap (red), past 3 years. Mind the gap.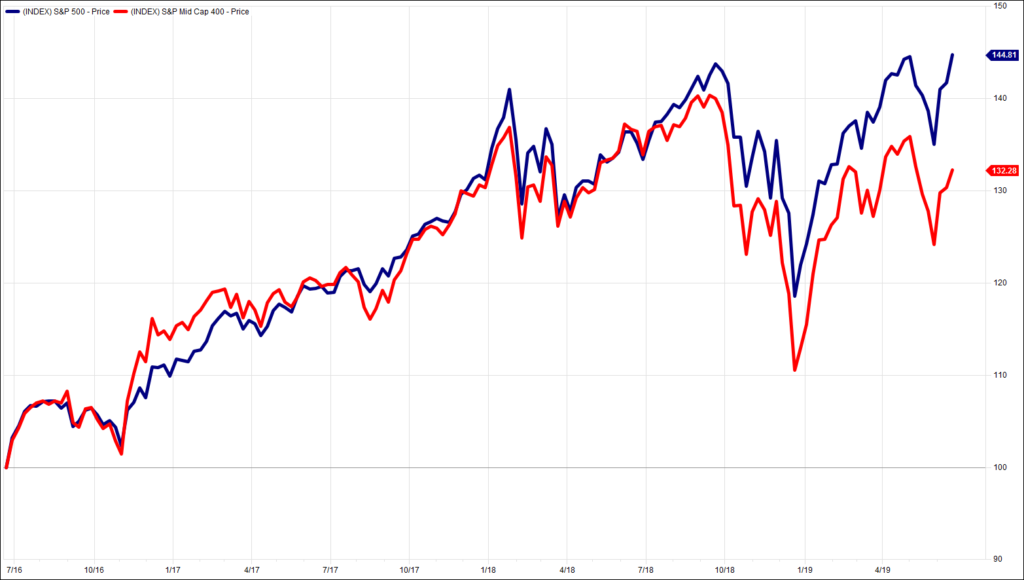 HA804/216
All charts and data sourced from FactSet
Jim Wood-Smith – CIO Private Clients & Head of Research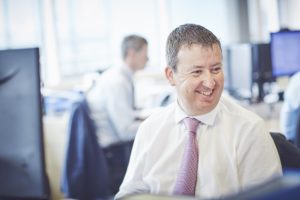 Hawksmoor Investment Management Limited is authorised and regulated by the Financial Conduct Authority (www.fca.org.uk) with its registered office at 2nd Floor Stratus House, Emperor Way, Exeter Business Park, Exeter, Devon EX1 3QS. This document does not constitute an offer or invitation to any person in respect of the securities or funds described, nor should its content be interpreted as investment or tax advice for which you should consult your independent financial adviser and or accountant. The information and opinions it contains have been compiled or arrived at from sources believed to be reliable at the time and are given in good faith, but no representation is made as to their accuracy, completeness or correctness. The editorial content is the personal opinion of Jim Wood-Smith, CIO Private Clients and Head of Research. Other opinions expressed in this document, whether in general or both on the performance of individual securities and in a wider economic context, represent the views of Hawksmoor at the time of preparation and may be subject to change. Past performance is not a guide to future performance. The value of an investment and any income from it can fall as well as rise as a result of market and currency fluctuations. You may not get back the amount you originally invested. Currency exchange rates may affect the value of investments.