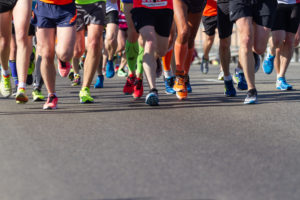 4th November 2022
In May of 2021 (see here), Daniel discussed how fund management, while being an incredibly enriching and privileged profession to work in, can be incredibly demanding and stressful. It is not just the fact that fund managers are continually compared to each other over very short time periods, but also the fact that managing funds is a race that is never won – past performance is irrelevant for your newest investor.  Last year we asked for more patience and understanding of the stresses and strains that fund managers experience when taking the responsibility of managing other people's money so seriously.  Of course, that remains just as relevant today as ever, but it is also important to recognise the stresses and strains felt by investors.
The HFM team was founded on the principles of running funds with intended outcomes that we think underlying investors actually want: positive real returns after charges rather than outperformance of some arbitrary benchmark. So, when we go through a period such as we are currently enduring in the wake of the mini-budget, it can be horrible knowing your sub-optimal performance may be adding to your investors' everyday stresses.
We believe it is so important to not lose sight of how events are impacting the underlying person whose money we are managing. It's not just about the performance of our Funds. It's about arming our intermediary clients (mainly financial advisers), who are at the coalface speaking to people who are dealing with soaring energy costs, food bills and, now thanks to the disastrous mini-budget, rapidly rising mortgage costs, with the necessary information to at least partly soothe these peoples' concerns.
This is why having mental health at the forefront of our minds is so important – and we don't just mean our own. We have to look after ourselves and our colleagues when short term investment performance is disappointing, but we also have to remember how financial advisers might be suffering in dealing with people who will be incredibly worried.
The way we think we can help during such periods is to:
Communicate: whether it is by proactive ad hoc emails or these blogs (in addition to the usual formal monthly factsheets and quarterly updates)
Empathise: expect worried clients to call you up and don't take it to heart if they are less-than-jolly when they speak to you
Be available: don't hide. Make yourself even more visible when times are tough. Everyone sings when they are winning
Look after each other in the workplace so that the conditions to continue to deliver good risk-adjusted performance are in place. A stressed fund manager is rarely a good one. We are now back in the office full-time and have noticed a material pick up in morale compared to working from home during much of 2020 and 2021.  Our investment process relies on a collaborative and collegiate environment that is hard to implement remotely, although looking back we think we did pretty well during the Covid lockdowns.
We think being a good fund manager is about many things, but having empathy is just as important as many more obvious characteristics. If you are reading this and think we could be doing a better job, please let us know.
If we can offer some crumbs of comfort after a particularly bruising period for everyone, it is that we are incredibly excited about the prospective returns for our funds over the next couple of years.  Repeating what we wrote in last week's Crescendo, experience tells us that poor periods of performance linked to getting enthusiastic too early about the value on offer has been the precursor to better performance in subsequent years.
The HFM team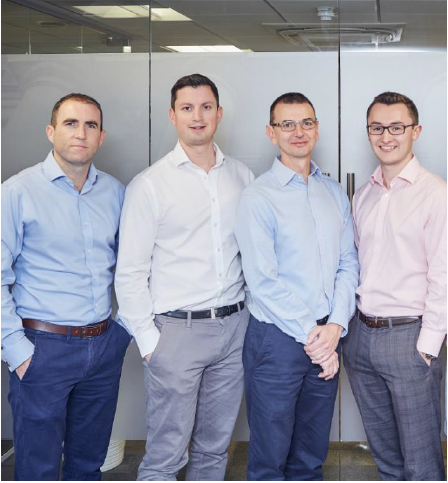 For professional advisers only. This article is issued by Hawksmoor Fund Managers which is a trading name of Hawksmoor Investment Management ("Hawksmoor"). Hawksmoor is authorised and regulated by the Financial Conduct Authority. Hawksmoor's registered office is 2nd Floor Stratus House, Emperor Way, Exeter Business Park, Exeter, Devon EX1 3QS. Company Number: 6307442. This document does not constitute an offer or invitation to any person, nor should its content be interpreted as investment or tax advice for which you should consult your financial adviser and/or accountant. The information and opinions it contains have been compiled or arrived at from sources believed to be reliable at the time and are given in good faith, but no representation is made as to their accuracy, completeness or correctness. Any opinion expressed in this document, whether in general or both on the performance of individual securities and in a wider economic context, represents the views of Hawksmoor at the time of preparation and may be subject to change. Past performance is not a guide to future performance. The value of an investment and any income from it can fall as well as rise as a result of market and currency fluctuations. You may not get back the amount you originally invested. FPC656.