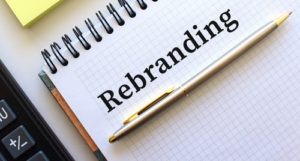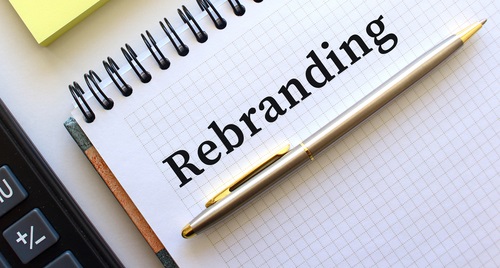 Sometimes there is a little gem that, quite unexpectedly, falls into one's lap. The occasions are rare, but one must make hay when the opportunity arises. And so, instead of starting with a boast that last Friday I completed an Elgar for the first time (fellow cruciverbalists will know the life-affirming significance of this), I cannot resist raising the topic of rebranding. This is with specific thanks to the business currently known as Standard Life Aberdeen.
The goliath of British financial services has this morning proudly announced to the waiting world that it will rebrand as Abrdn. It is unknown whether or not it is just the vowel E that they have taken exception to, or if, I, O or U have been similarly banished to the Recycle Bin of superfluous letters. Never mind. We have seen the future of financial services, and it is E-free. Were you to think that Abrdn is unpronounceable, you would be terribly wrong. It is, of course, pronounced 'Aberdeen'. We know this, because the press release tells us how it should be spoken. Abrdn is, we are told, "a modern, agile, digitally-enabled brand". Indeed.
The study of language is a wonderful thing. English, in common with most, has two building blocks of consonants and vowels. There may be fewer of the latter, but they still matter. The solving of an Elgar that uses only consonants and A would carry no sense of pride. Countdown would be reduced to "I'll have five consonants and four As please Rachel". And Abrdn is not pronounced 'Aberdeen'. It is ab-ruh-duh-ner.
These are conversations that many of us in financial services will need to have. Those who invest into the Standard Life Aberdeen funds will see these rebranded to Abrdn. Users of the group's platforms will see the names change to the like of 'Abrdn Wrap', which by all rights should come with hummus, crisp lettuce and some sliced red peppers.
It might be that I am too much of a middle-aged, stuck-in-the-mud to see that Abrdn is actually a dynamically brilliant price of branding to appeal to the younger generations. Maybe. I am more inclined to think that it is a misjudgement of historic proportions and will, hopefully, be one of the shortest-lived pieces of branding we ever see.
Branding matters. To me, Abrdn is both scary and confusing. It is a mid-life crisis. It is as if I started to wear diamond ear-studs and ripped jeans, and posted things on TikTok. It is wrong on every level.  The company is never going to be known as 'Aberdeen'; it is committing to be known, mockingly, as Ab-ruh-duh-ner. It will, again in my very narrow view, lose business and this branding aberration will cost shareholders money.
The amount of time I have spent on this should tell you that there is not very much happening at the moment. Markets have quietened, but are tending to drift upwards on the still prevailing currents of optimism. The Covid news flow is random: last week Japanese markets fell on fears of the rate of infection there, while this morning the Indian market has risen despite the horrendous second wave on the subcontinent. The results' seasons are in full swing across Europe and the United States. This week sees numbers published at a rate that will dizzy even the most studious and attentive. With very few exceptions, the tone of corporates thus far has been encouragingly positive. With the way that share prices have been performing, it needs to be.
I should also mention our upcoming Spring Investment Seminar, which is on the morning of May 13th. James Clark, Ian Woolley and I will be running through how markets are evolving through 2021, with specific detailed looks at sustainability and AIM. It would be lovely to see you then, and please do let Jill know if you would like to join us for what should be a valuable and entertaining session.
Finally, well done to the unexpectedly large number who knew that last week's link was the Sutherland Brothers. Today: who, amongst other misdemeanours, put salt in the sugar bowl, fireworks in the coal, and a real live toad-in-the-hole?
Jim Wood-Smith – CIO Private Clients & Head of Research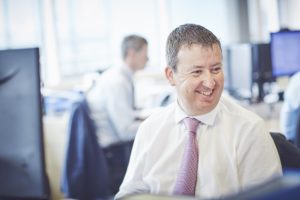 HA804/298
All charts and data sourced from FactSet
Hawksmoor Investment Management Limited is authorised and regulated by the Financial Conduct Authority (www.fca.org.uk) with its registered office at 2nd Floor Stratus House, Emperor Way, Exeter Business Park, Exeter, Devon EX1 3QS. This document does not constitute an offer or invitation to any person in respect of the securities or funds described, nor should its content be interpreted as investment or tax advice for which you should consult your independent financial adviser and or accountant. The information and opinions it contains have been compiled or arrived at from sources believed to be reliable at the time and are given in good faith, but no representation is made as to their accuracy, completeness or correctness. The editorial content is the personal opinion of Jim Wood-Smith, CIO Private Clients and Head of Research. Other opinions expressed in this document, whether in general or both on the performance of individual securities and in a wider economic context, represent the views of Hawksmoor at the time of preparation and may be subject to change. Past performance is not a guide to future performance. The value of an investment and any income from it can fall as well as rise as a result of market and currency fluctuations. You may not get back the amount you originally invested. Currency exchange rates may affect the value of investments.