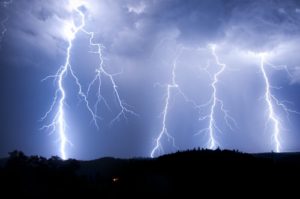 Are we really only a week into the new year? A quick check of the calendar says that yes, we are only eleven days into 2021. I am sure there have been more action-packed starts to a year, but it feels as if we are in the opening sequence of No Time to Die, riding pillion on Daniel Craig's motorcycle.
I refrain from stretching the analogy too far, but it is a lead into what will hopefully be this column's last mention of Donald Trump. The recreation of 14th July 1789 on Capitol Hill consigns Trump to history. Whether or not he is impeached, or forced from office by some other means, matters not an iota. The storming of Congress last week makes Trump toast as political force. There will be no comeback in 2023.
It may seem perverse that the financial markets can be so seemingly oblivious to both one of the strangest days in modern political history and to the daily worsening of the pandemic. The end of Trumpism as a serious political force, however, provides a great deal of certainty, primarily in the United States reengaging with the global institutions shunned by Trump, and in America's acceptance of climate change.
Pandemic-wise, it is all about the vaccines and 2022. The markets are saying that they are not bothered about how bad things get in the first quarter, and possibly first half, of this year. What matters is that we are all vaccinated in time for next year. The vaccines will reduce hospitalizations and that will enable an easing of social distancing and higher economic capacity. And this has been making investors very cheery indeed.
Equity markets boomed like a bittern last week. The long-suffering UK equity market rose by more than 6% last week, roughly double the otherwise outstanding start by the US markets. And the theme was global recovery. Commodity prices rose, oil prices rose and markets were led upwards by the old-fashioned combination of miners and oil stocks. In the case of the former, this has seen the share prices of some of the largest miners reach all-time highs. For the latter, share prices are not even back towards their pre-COVID levels. In this 2021 world of sustainability, the miners may not be angels, but they do not have the existential challenges facing the oil companies. And this is an important issue for us: some things remain unaffected by COVID, of which the most obvious is the accelerating pace of decarbonization. The key issue for the oil companies pre-COVID – how to transition to a carbon net zero world – remains exactly that: the key issue.
There should be no doubting the enthusiasm for the equity narrative at the moment. Previous instances of the lust for recovery have seen rotations out of other assets, usually including the selling of more defensive equities, gold and sovereign bonds. There is precious little of this to be seen at the moment, with a couple of caveats. But we would normally expect to see an urge to cut and run with the profits of the previous winners. Instead, let us just ponder for a minute or three on Tesla. Every time anyone thinks of an argument why the stock is the most over-valued that they have ever seen, the price seems to get an extra surge. So despite this quest for recovery, Tesla's stock price rose by a quarter last week. The world's best known maker of electric cars is currently valued at over $800bn. The largest car-maker – Toyota – is worth approximately $240bn. Toyota sells eight times as many cars a year as Tesla and is not exactly a slouch in the hybrid and EV markets either.
Long experience should warn everyone away from trying to predict a market top. The best gains are made in the froth, hence the 25% rise in Tesla last week. But that is froth. That stock price move is not an efficient reassessment of Tesla's long-term worth, the world did not suddenly decide that it had undervalued Tesla by a quarter. That share price move is speculation. Self-fulfilling speculation that the stock price is going to rise more, combined with chronic FOMO – the fear of missing out. Holders of Tesla are naturally reluctant to sell, in case the price rises even more.
So there are buyers for recovery stocks and growth stocks, with few if any signs of there being any willing sellers of anything. Trump has made toast of himself, Biden will invest massively in the green economy, Treasury Secretary Yellen will keep pushing for more stimulus, Brexit is done and dusted, the Chinese economy is on a rip and dragging Asia up with it, and the vaccines are going to end the pandemic before the year is through. What is there not to like? And why is it that I cannot shake off this nagging feeling of nervousness?
Well done to everyone who spotted last week's common theme of 'uptown'. Today, the son of which musician was part of a group that stormed the House of Commons in 2004?
Jim Wood-Smith – CIO Private Clients & Head of Research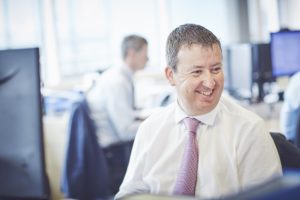 HA804/285
All charts and data sourced from FactSet
Hawksmoor Investment Management Limited is authorised and regulated by the Financial Conduct Authority (www.fca.org.uk) with its registered office at 2nd Floor Stratus House, Emperor Way, Exeter Business Park, Exeter, Devon EX1 3QS. This document does not constitute an offer or invitation to any person in respect of the securities or funds described, nor should its content be interpreted as investment or tax advice for which you should consult your independent financial adviser and or accountant. The information and opinions it contains have been compiled or arrived at from sources believed to be reliable at the time and are given in good faith, but no representation is made as to their accuracy, completeness or correctness. The editorial content is the personal opinion of Jim Wood-Smith, CIO Private Clients and Head of Research. Other opinions expressed in this document, whether in general or both on the performance of individual securities and in a wider economic context, represent the views of Hawksmoor at the time of preparation and may be subject to change. Past performance is not a guide to future performance. The value of an investment and any income from it can fall as well as rise as a result of market and currency fluctuations. You may not get back the amount you originally invested. Currency exchange rates may affect the value of investments.