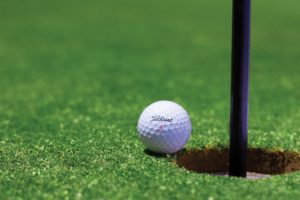 Perhaps we should rename Innovation 'The Weekly Brexit'. This farce moves into another crucial week of the Conservative Party Conference. The trouble is that a farce has a pretence of humour. Brexit is like sitting through Der Ring with all the good bits taken out. And with someone chatting in the seats behind, eating some especially malodorous popcorn.
This link is probably corny, but I think it is no less valid for so being. There can be no better demonstration of where the UK lies in the world than this weekend's Ryder Cup. I will as ever try to remain neutral here. I suggest only that should the UK follow the prime minister's vacuous soundbite of 'no deal is better than a bad deal', then Michel Barnier's riposte should be "ok, No Deal means you're out of the Ryder Cup." That should focus attention.
This week we shall have to suffer Mrs May's bleating that she does believe in Brexit, honestly. Indeed. There's no contradiction with her voting to remain then. We also have Boris' painful lust for power. The Tories' propensity to use Brexit as the proverbial political football risks causing real damage to the UK economy. Toyota has become the latest car manufacturer to say that the disruption to supply that will come with No Deal is going to hurt. We are sure that it will. Just-in-time manufacturing depends on frictionless borders, No Deal chucks a huge spanner in the cogs of the whole business model.
There are easy solutions to the problems. The problem to the solutions is the politics of the Conservative Party. Is that going to change before it is too late? I doubt it and so does most of the world. The S&P 500 Index rose 7.2% in the third quarter of the year, the S&P UK Index fell 1.6%. A quarterly divergence of the best part of 9% tells quite a story.
It is probably just the onset of manflu, so I should apologize for this malcontented Monday. On a par with the Brexit nonsense that is foist upon us is the absurd whinging and condescending uppitiness dealt to Unilever for its decision to unify its corporate structure into the Netherlands. We're British for goodness sake, people say. How dare they move to Europe? Don't they know that the UK is leaving that ghastly place? Surely the Brexit deal will mean that UK investors will have to sell all their European holdings on March 29th next year?
We support Unilever's move. The fact that it will be headquartered in Amsterdam rather than London has precisely zero impact on our assessment of its investment merits. Indeed, these merits increase as result of the unification of the share classes, something that allows it to both make acquisitions more easily and to buy back its shares.
Those who are mandated only to invest into companies included in a particular index have a different problem. Their solution should be to sell their shares, not to selfishly vote against a restructuring that will benefit all other shareholders. Those with woolier mandates should ask about the validity of that mandate when an item of book-keeping makes them sell a world-class business. Hawksmoor has always been proud to demonstrate common sense. The Unilever issue is one in which some are sadly lacking this prerequisite investment attribute.
As we touched on earlier, the third quarter of 2018 was one in which American equity markets rose strongly. The best of this was at the top, and it is hard not to have put in a good performance when the stock price of the world's most valuable company rises by 22% in a three month period. It is an extraordinary revaluation of Apple, the world's efficient markets believing that it is worth almost a quarter more than in June.
Finally this week, let's touch on Facebook and data. There is a much bigger story here than simply Facebook being a rather dangerous business. It is the issue of ownership of personal data, something that certain astute commentators have dubbed 'the new oil'. There is a body of interested participants arguing that personal data should be owned 'personally' and stored centrally (and securely…). The data users – Facebook – would then have to pay to use what is your personal property. It makes sense. This change of ownership of personal data though would put a massive question mark against the business models of a number of currently very successful businesses. It is early days, but this one is going to run and run.
My goodness we have a lot of Kinks fans who read this column. We think last week gave us a record postbag. Today, Prusik, Bachmann, Tarbuck and Zeppelin bend are all types of what?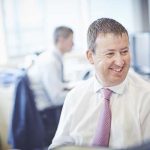 Jim Wood-Smith – CIO Private Clients & Head of Research
Hawksmoor Investment Management Limited is authorised & regulated by the Financial Conduct Authority (www.fca.org.uk). This document is issued by Hawksmoor Investment Management Limited ("Hawksmoor") whose registered office is at 2nd Floor Stratus House, Emperor Way, Exeter Business Park, Exeter, Devon EX1 3QS. This document does not constitute an offer or invitation to any person in respect of any investments described, nor should its content be interpreted as investment or tax advice for which, if you are an individual, you should consult your independent financial adviser and or accountant. The information and opinions it contains have been compiled or arrived at from sources believed to be reliable at the time and are given in good faith, but no representation is made as to their accuracy, completeness or correctness. Hawksmoor, its directors, officers, employees and their associates may have a holding in any investments described. The editorial content is the personal opinion of Jim Wood-Smith, Head of Research. Other opinions expressed in this document, whether in general or both on the performance of individual securities and in a wider economic context, represents the views of Hawksmoor at the time of preparation. They are subject to change. Past performance is not a guide to future performance. The value of an investment and any income from it can fall as well as rise as a result of market and currency fluctuations. You may not get back the amount you originally invested. With regard to any of the Hawksmoor's managed Funds, please read the prospectus and Key Investor Information Document ("KIID") before making an investment.