Private Client Virtual Seminar – Recording now available!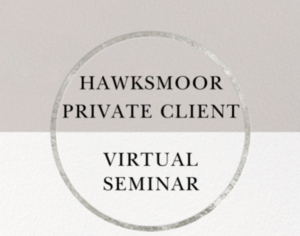 Here is the recording of our first Virtual Seminar for Private Clients:
"Won't Get Fooled Again"
How COVID-19 and sustainability are reshaping investment markets
There were many excellent and topical questions from the audience, who engaged with the presenters on the following topics:
Welcome from Sarah Soar, CEO
Markets update – Jim Wood-Smith, CIO Private Clients & Head of Research
Why sustainable investing is here to stay – James Clark, Senior Fund Analyst
Q&A session
Closing remarks by Sarah Soar
Click on the video below to watch the recording of the Private Client Virtual Seminar, and if you have any questions, please don't hesitate to contact your Investment Manager.
There were so many excellent questions from the audience that we didn't have time to answer them all! As a follow up, we recorded this additional video to address those questions – which included topics as varied as Tesla, greenwashing, waste-to-fuel, climate change and the potential for an Amazon backlash.
If you have a friend or family member who might be interested in the Seminar topics, please feel free to share this page with them.
(If you are looking for the recording of the Virtual Roadshow for Professional Advisers (including the presentation on AIM) you can access it here – but you will need to agree to the regulatory disclaimer to show you are a Finance Professional.)
View more news