Market Update – 9th August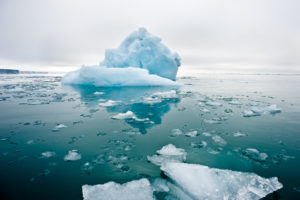 Climate change is heating up
The question 'what is a TLA?' is one of those that makes one wish never to go into an office again. Three Letter Acronyms should not exist in real life. The members at Lords, when giving polite and gentle applause, do not nod to each other and utter 'JGS'. Henry Longhurst did not begutter his commentaries with 'TFL, ITR'. My car parking prowess is not criticized as 'MTL'.
If there is need to settle any doubts that you may have, the phrases were 'jolly good shot', 'too far left, in the rough' and 'missed the lines'. Nevertheless, working life is plagued by the linguistic abhorrences that are acronyms. Presumably we use them as insecure attempts to sound knowledgeable. Or maybe it is that I am simply failing to recognize the advent of text-speak as a legitimate new variant of language. But as usual, I have digressed. This week I wished to discuss the FLA that is the IPCC: the Intergovernmental Panel on Climate Change. This estimable offshoot of the United Nations has started to set the framework for COP26 (COP is the acronym for Conference Of the Parties), at which the majority of the world will prove, or disprove, their commitment to decarbonization. The IPCC this morning has published a seminal report that markedly raises the temperature ahead of COP26.
This matters. I have said on innumerable opportunities that decarbonization is the single most-important driver of economies and financial markets for the next thirty years, at least. Yet it still feels as if governments, companies and investors simply do not grasp its magnitude. But before I climb too far up my stack of soapboxes, my point today is that the investment world suffers from enormously muddled thinking when it comes to carbon. And particularly so because of the concept of 'ESG' – the principle of investing according to environmental, social and governance factors.
If one thinks in terms of Venn diagrams, ESG and climate change are different but overlapping circles. Put simply, having a leading equal opportunities employment policy may help to build a better and more sustainable business, but it is not going to stop the Arctic from melting. The need to cut greenhouse gas emissions affects every business, from the best to the worst. And it is this that creates both the investment opportunity and the threat.
The IPCC has very clearly stated that the world is up a certain creek of its own making, but that we still have a paddle. COP26 will very largely determine whether the governments of the world have the gumption to paddle like never before. The likelihood is not, because it is too difficult. Governments and companies alike are quick to make bold pledges. Our role as both voters and shareholders is to hold them accountable for these. What is the plan of action? Companies are increasingly prone to claim an ambition to be 'carbon neutral by 2030'. Or 2040. It sounds lovely and comforting, and well done for being so caring. But what does this actually mean and what are they, in the real world, going to do to achieve this?
The simple reality of these questions is, I argue, tending to be lost in the distracting fog of ESG. As an investment and corporate standard, ESG is without doubt the greatest step forwards in the creation of sustainable, long-term investment value that I have seen in my career. Which is a long time: Lady in Red was top of the hit parade at the time, Andy had just married Fergie and we were still smarting about Peter Shilton's inability to outjump a five foot five inch Argentinian. ESG should not, though, distract from the monumental challenges posed by the need to decarbonize the global economy. As I have said, the two are separate (but overlapping) issues.
Last week, as we had expected, the Bank of England was masterful in saying precisely nothing about the current state of the UK's economy. Economic data from around the world, though, was very strong, including the latest evidence of the state of the service sectors, and also of job creation in the United States. In this world of parallel universes, this data had no effect on bond yields, which remain at an effective zero around the world. The price of gold, though, has fallen quite sharply. The reasons for this are, apparently, 'technical'; which means that a number of investors' computers have been trained to sell when the price falls to a certain level.  The likelihood is that there will be more of this for a while. This, though, does not disguise the truism that the more the price of gold falls, the better value it is (one's pound, euro or dollar is capable of buying more of it). On Wednesday afternoon this week we see the latest update to the state of American inflation. We shall see if that reawakens anyone's interest in the yellow stuff.
Jim Wood-Smith – CIO Private Clients & Head of Research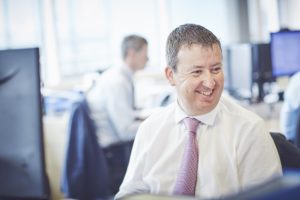 Hawksmoor Investment Management Limited is authorised and regulated by the Financial Conduct Authority (www.fca.org.uk) with its registered office at 2nd Floor Stratus House, Emperor Way, Exeter Business Park, Exeter, Devon EX1 3QS. This document does not constitute an offer or invitation to any person in respect of the securities or funds described, nor should its content be interpreted as investment or tax advice for which you should consult your independent financial adviser and or accountant. The information and opinions it contains have been compiled or arrived at from sources believed to be reliable at the time and are given in good faith, but no representation is made as to their accuracy, completeness or correctness. The information and opinions expressed in this document, whether in general or both on the performance of individual securities and in a wider economic context, represent the views of Hawksmoor at the time of preparation and may be subject to change. Past performance is not a guide to future performance. The value of an investment and any income from it can fall as well as rise as a result of market and currency fluctuations. You may not get back the amount you originally invested.
View more news