Market update – 29th March 2021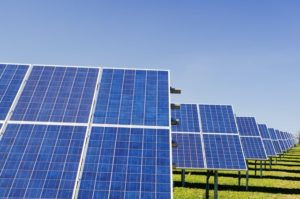 Biden begins to deliver
It's the hope that gets you. There is a fine dividing line between being optimistic and leading someone to expect too much. We had hoped this weekend might be even modestly clement. It was cold, wet and windy. Today we have been promised a taste of summer. So far, it is cold, wet and windy.
It is also the day of England's first step out of lockdown. Fantastic. It will give us the chance to see if the vaccines actually work. The chances of a restrained and responsible response to the promise of freedom are nil. People are bored, frustrated and gagging for a bit of fun after a long, cold and miserable winter. The R number is going to rocket. The questions are how high is it going to reach, and, more importantly, whether the vaccines really will keep all us oldies out of hospital? There is very little time between now and when the hospitality venues start to open up, so we have no firebreak at this stage of the timetable; it will be early May before we can get a proper feel for whether hospitalizations and deaths are repeating the horrors of the past two quarters.
Boris has left himself very little wriggle room. He has promised that the stages of unlocking are irreversible. This is nonsense of course, but he has voluntarily burned every bridge other than the delaying of Steps 3 and 4 of the government's roadmap. Europe is currently showing us the consequence of premature easing, and it is not edifying. The Continent is in a mess. Too many have been too willing to chuck mud and tomatoes at the Oxford-Astra vaccine (step forwards President Macron), yet they still clamour for supplies. In the meantime, one can hardly blame the respective publics for being confused and sceptical.
But let us assume that the weather will brighten up this afternoon, that the vaccines are as effective as claimed against severe illness and hospitalizations, and that Boris's forecasts are broadly right. It could be a lot worse. And having Europe off limits for most of the summer is going to help in getting us to splash our pent up spending on massively over-priced Peroni in Scarborough, Skegness and St Ives, rather than Estrella in Barcelona.
Given that it is more than two months since he took office, can anyone think of a single thing that Joe Biden has said or done? If his ambition is to be the lowest key president since Calvin Coolidge, then he is doing a fine job. Coolidge was famously said to be "silent in five languages". I just note here some of his sagacious advice: "The words of a President have an enormous weight, and ought not to be used indiscriminately." Indeed.
Nevertheless, this week President Biden is due to announce some details of his intentions to spend an awful lot of American dollars revitalizing the physical infrastructure of the United States, including a greening of its energy production. This is Important. So Important in fact that it deserves a capital letter. We wait to see how many trillions of dollars it will actually be, but the numbers being mooted tell us that this will be as big an internal investment programme as we are ever likely to see. It will be genuinely transformational.
Markets continue to fret about bond yields, inflation, growth and value. And also about whether or not it is right to invest into Deliveroo. But more of that in a minute. We are much less concerned about second-guessing which mood the market is in on any given week than we are about the impact of Biden's plans. If he is really intending to spend two or even three trillion dollars on US infrastructure and green energy, which by all accounts he is, the long-term change this will bring has to be a fantastic investment opportunity. Our challenge, which we gladly take up, is to find the right companies at the right price. We will listen to, and read, every one of Biden's words; they will not be used indiscriminately.
Which just brings me back to Deliveroo and a great dilemma. If one believes that Deliveroo exploits its brightly coloured delivery cyclists, should or should one not invest into it? What is the message given to the company if a fund management company says to Deliveroo that it will not invest because it treats its cyclists badly? And how does this compare with another fund manager that buys the shares with the intention of trying to change that treatment? It is a debate being played out in the media, without any proper engagement with the complexity of the arguments. There are no clear cut rights and wrongs here, only varying colours of morality. It also, yet again, underlines why we have difficulty in accepting a passive ESG investment strategy that has been built upon someone else's scoring of the credentials of the company. Truly sustainable investment should be actively managed.
Innovation is taking a short break for Easter; we will be back on Monday 19th April. And you know what? The sun is coming out.
Jim Wood-Smith – CIO Private Clients & Head of Research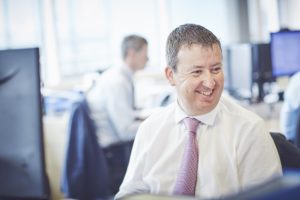 IMPORTANT INFORMATION
Hawksmoor Investment Management Limited is authorised and regulated by the Financial Conduct Authority (www.fca.org.uk) with its registered office at 2nd Floor Stratus House, Emperor Way, Exeter Business Park, Exeter, Devon EX1 3QS. This document does not constitute an offer or invitation to any person in respect of the securities or funds described, nor should its content be interpreted as investment or tax advice for which you should consult your independent financial adviser and or accountant. The information and opinions it contains have been compiled or arrived at from sources believed to be reliable at the time and are given in good faith, but no representation is made as to their accuracy, completeness or correctness. The information and opinions expressed in this document, whether in general or both on the performance of individual securities and in a wider economic context, represent the views of Hawksmoor at the time of preparation and may be subject to change. Past performance is not a guide to future performance. The value of an investment and any income from it can fall as well as rise as a result of market and currency fluctuations. You may not get back the amount you originally invested.
View more news