Market Update 21st November 2022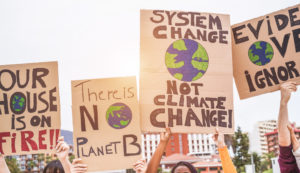 Loss and Damage
A very rare quiet week across markets allows us to spend a welcome couple of moments reflecting on COP27, rather than the Federal Reserve. We cannot escape some reflections on Jeremy Hunt's quite surreal Autumn Statement, but we start with the genuinely important goings on (and goings off) from Sharm El Sheikh.
COPs, or Conference Of (the) Parties, have been happening every year since 1995 (with the one exception of the covid-cancelled 2020). COPs happen under the umbrella of the United Nations and are the forums for the decision-making that underlies the UN Climate Change Framework Convention. They have been a history of fine intentions, backed by institutionalised inaction. The first potentially important agreement was set at COP3, in Kyoto in December 1997, at which the majority of the world first agreed targets for greenhouse gas emissions. The Kyoto Protocol, as this is commonly known, has since been an exercise in multi-year delay and obfuscation. Plus ça change.
So let us leapfrog to 2015, and COP21 in Paris, at which the Parties agreed to global temperature targets, with these defined by scientific guesses of the rate at which the world needs to stop putting dangerous stuff into the atmosphere. It is COP21 that broadly established the acceptance of the need for 'net zero' carbon emissions by certain dates.
There is a certain amount of tension around this, as you may have spotted. We should acknowledge that at one extreme there are those who do not believe that humanity is responsible for the warming of the planet. At the other extreme are those who advocate for an immediate cessation of the use of fossil fuels, some of whom can be found superglued to the M25. In between these there are those who strive to make carbon reduction an economic reality (step forwards Mark Carney, for example), and those who believe that best intentions will never be enough (step forwards Greta Thunberg).
Both Mr Carney and Ms Thunberg will doubtless see COP27 as justification of their stance. For us, Ms Thunberg has greater reason. Much is being made of the so-called 'loss and damage' agreement, this being a fund to be established by the rich and polluting countries, to pay for the reparation of the floods, droughts, fires and tidal surges in the poor, non-polluters. Will this ever happen in a meaningful way? In a word, 'no'. All we have is an agreement in principle. But who will actually contribute to it? And how much? Who will receive the benefits? For what? And when? And what difference will it make to an underwater Vanuatu?
The price that seems to have been paid to get everyone to sign up to this meaningless fine intention is a significant rowing back on commitments to stop polluting. Pressure from very many interested parties appears now to have led to the extraordinary situation of natural gas being an aspirational energy source. I quote here from the UN Environment Programme, from August 2021: "Methane is the primary contributor to the formation of ground-level ozone, a hazardous air pollutant and greenhouse gas, exposure to which causes 1 million premature deaths every year. Methane is also a powerful greenhouse gas. Over a 20-year period, it is 80 times more potent at warming than carbon dioxide."
Never mind, though. By the use of weasel wording, natural gas is now 'green'. Those who once studied a very basic level of chemistry will know that the equation for the burning of natural gas is: CH4 + 202 = CO2 + 2H2O. Burning gas makes carbon dioxide and water. That is bad enough. The other part is leakage. The US Environmental Protection Agency has estimated that 1.4% of annual gas production in the United States leaks. A recent study by Stanford University of the Permian Basin puts the leakage for that area at 9%. So methane not only creates CO2 when it is burned, but also leaks massively in its natural form, which is 80 times more damaging than CO2.
We live in a multi-speed world of carbon, of individuals, corporates and countries all pursuing the alleged same goals in very different ways. Fossil fuels, especially natural gas, are here to stay, for better or for worse. As is climate change, which is the over-riding message from COP27. Extreme weather will cease to be seen as extreme. We, and business, have to react to a climate that will continue to change. The needs for the Loss and Damage Fund will only increase, as will the frustrations at its inability to deliver.
Jeremy Hunt's admission that we are bust would seem to be quite a hurdle to the UK's contribution to said Damage Fund. Not only do we have to pay the price for the massive interest bills racking up on our stock of gilts, but we have also found out that we have to reimburse the Bank of England for all its notional losses, both on gilts that it sells via QT, but also on the interest it has to pay on deposits, when this is less than the interest it receives from the gilts it holds. No one ever explained that in the small print of QE.
Nevertheless, we know that we navigated up the wrong creek as everyone tells us so. The Bank says that we shall endure a recession of unparalleled length, the Treasury tells us that we all have to pay taxes to pay for it. Of all the voices in the chancellor's ear, clearly we can discount the Office of Tax Simplification from being involved. This is one little bit of the Truss-Kwarteng era that slipped under the radar and remains in place: the Office of Tax Simplification is being shut down. The body whose job it is to advise on the fairest and easiest means of collecting taxes, and therefore cutting costs, has itself become a cost-saving. Yes, honestly. And if you don't believe me, just ponder on which particular type of dried mushroom tea Mr Hunt had been sipping before he embarked on his pointless, spiteful and almost certainly self-defeating assault on capital gains and dividend taxes. Still, it was good to see his front bench colleagues react as if he had just saved the last penalty in the World Cup final shootout. We may have changed government, again, but we have not necessarily yet found the right plot.
Jim Wood-Smith – Market Commentator and Head of Climate Transition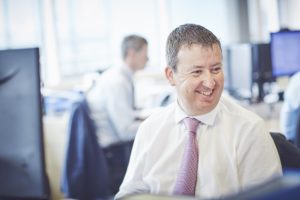 Hawksmoor Investment Management Limited is authorised and regulated by the Financial Conduct Authority (www.fca.org.uk) with its registered office at 2nd Floor Stratus House, Emperor Way, Exeter Business Park, Exeter, Devon EX1 3QS. This document does not constitute an offer or invitation to any person in respect of the securities or funds described, nor should its content be interpreted as investment or tax advice for which you should consult your independent financial adviser and or accountant. The information and opinions it contains have been compiled or arrived at from sources believed to be reliable at the time and are given in good faith, but no representation is made as to their accuracy, completeness or correctness. The editorial content is the personal opinion of Jim Wood-Smith, Market Commentator and Head of Climate Transition. Other opinions expressed in this document, whether in general or both on the performance of individual securities and in a wider economic context, represent the views of Hawksmoor at the time of preparation and may be subject to change. Past performance is not a guide to future performance. The value of an investment and any income from it can fall as well as rise as a result of market and currency fluctuations. You may not get back the amount you originally invested. Currency exchange rates may affect the value of investments.
View more news