Market Update 20th March 2023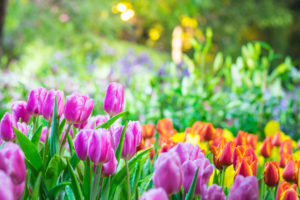 Do the right thing
What is the worst prediction you have ever made? I used to have this idea that mobile phones would not catch on. My feeling was I already had a phone that few people called me on, so why was I going buy another one and carry it around everywhere? I thought it was a waste of a pocket. One reason I think not many people called me was that I hardly ever called them. Growing up before iPhones were invented, my sister and I used to slide head-first down the stairs on sofa cushions instead. We had one of those old, beige BT dial phones at the bottom of the stairs, which we knocked over a lot, but rarely used it to talk to anyone. It was seen as an unfathomable money pit, like turning the heating on in 2023, or trying to buy a train ticket. Anyway, I later met a girl, quite quickly married her, and not for the last time, she was simply incredulous at the transparent incompetence on display when I said I didn't have a mobile phone and was planning to wait it out. She told me I would need one if I wanted to talk to her, so off I went to the nearest phone shop.
We can all get things wrong, but if presented with the right incentives, and a little luck, there might still be time to change our minds before it is too late. Which brings me to the Spring Budget. Successive UK governments have been wrong on childcare for at least a couple of decades, maybe more. My son is 22 now, so that's as far back as I know. It's not that they haven't tried, but I wouldn't say they have tried very hard. Administration and accessibility is often poor. An existing scheme relies on reclaiming tax on childcare payments for example, which an estimated one million eligible UK families have not done. Average monthly childcare cost in the UK in 2021 was £936 – nearly 48% of a single person's salary. In Germany the average was £271, about 12%, France was £511, about 26%.
OECD research shows that accessible childcare protects against poverty and strengthens equality by allowing parental employment and by promoting child development, well-being, and success in later life. EU targets for participation in this go back to 2002.
But now we are short of labour, they suddenly see the light. The government is now extending 30 hours of free childcare to all children between nine months and five years, phased in gradually over a couple of years. They have also increased the monthly childcare allowance for people on universal credit by about 50% to £951 per child. This is now paid in advance, whereas previously it had to be claimed back, which meant only 13% of eligible people claimed it, 81% of them women. There is an old joke about the Americans always doing the right thing, but only after they have done everything else first.
The cost of the new childcare plan is estimated at £4bn. Retaining the 5p fuel duty cut will cost £6bn. Someone would have to ask them why we subsidise fossil fuels more than childcare.
The other big headline was making growth capex tax deductible up to £9bn per year for three years, admittedly against a backdrop of increasing corporate tax from 19% to 25%. The windfall taxes on energy generators including renewables are set to run for 6 years to 2028 and generate around £40bn – less than £7bn / year, which barely cancels out the cost of 5p off fuel duty. The windfall taxes are largely popular with voters. No one cares about BP and Shell. Even so, these taxes are inflationary, with the government essentially confiscating money that might otherwise have been invested to increase energy supply and decrease the price. Consumer spending in the UK is about £1.3 trillion per year. Let's use round numbers and say inflation has been adding 10% a year to this recently. Siri tells me that's £130bn per year – or about £2,000 per person. If the aim is to eat food and become richer, then I would think this is the number to concentrate on. There is a theory that high inflation in the 1970s was ended not by rate rises, but increased commodity capex, increasing supply and bringing prices down. The government has numerous renewable energy targets it is turning its attention to, involving for example power plants that don't exist yet, but the foundations are taking shape.
It seems to me we have heard very little from Jeremy Hunt since he cleaned up the mini budget. Perhaps he does actual work, as opposed to some of the people we hear a lot more from, even though they have much less to say. I'm not a huge fan, but making basic sense appears to be an upgrade these days. He has an inflation forecast of 2.9% from the OBR at the end of this year, which he is excited about. The OBR is back in favour. The Bank of England thinks it will be more like 4%. As you know, I'm no visionary genius, so we will have to wait and see. Maybe he will get around to those train tickets for us one day.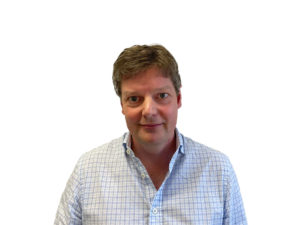 Robert Fullerton – Senior Research Analyst
Hawksmoor Investment Management Limited is authorised and regulated by the Financial Conduct Authority (www.fca.org.uk) with its registered office at 2nd Floor Stratus House, Emperor Way, Exeter Business Park, Exeter, Devon EX1 3QS. This document does not constitute an offer or invitation to any person in respect of the securities or funds described, nor should its content be interpreted as investment or tax advice for which you should consult your independent financial adviser and or accountant. The information and opinions it contains have been compiled or arrived at from sources believed to be reliable at the time and are given in good faith, but no representation is made as to their accuracy, completeness or correctness. The editorial content is the personal opinion of Robert Fullerton. Other opinions expressed in this document, whether in general or both on the performance of individual securities and in a wider economic context, represent the views of Hawksmoor at the time of preparation and may be subject to change. Past performance is not a guide to future performance. The value of an investment and any income from it can fall as well as rise as a result of market and currency fluctuations. You may not get back the amount you originally invested. Currency exchange rates may affect the value of investments.
View more news