Market update – 1st June 2020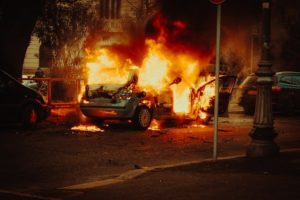 Summer of Discontent
Let me begin by setting everyone's minds at rest. I had to go into the office last week to collect my chair. Many of us working at home for a prolonged period, for the first time, have found out the hard way how important it is to have correct keyboard posture. Few are anticipating a swift return to the way we were and said chair is a welcome addition to my motley collection of office furniture.
Now not only am I sitting better as I type to you all on a Monday morning, but I also have my dictionaries back. And my Fowler's. And The Economist Style Guide, the Oxford Guide to Plain English and the Oxford A-Z of Grammar and Punctuation. I am thus considerably comforted by both my seat and my works of reference.
May was a more than satisfactory month for financial markets. Bond yields are anchored at or near their low points, while equities continued their remarkable recoveries. Yet again, this has been led by the United States; the MSCI USA Index rose by over 8%, broadly mirroring the performance of an Index with which you are likely to be more familiar but which we are not licenced to cite.
It somehow feels wrong to be miserable on such a glorious June day, but the rises in equity markets are appearing to be at increasing odds with reality. The UK government is giving a second wave of COVID infection every chance with its effective abandonment of lockdown. The rules are not so much relaxed as propelled out of the window with a Dominic Cummings-shaped weight attached.
This is not only manifest in the swarms buzzing on the beaches over the weekend, but also the apparent ghastly misunderstanding of the risks of re-opening schools. The issue is not that of infection of the very young – who we know to be highly tolerant of COVID – but is that of their likelihood of infecting parents and teachers whilst asymptomatic. As a very quick tangent here: on the issue of testing, and the number of tests, it came as a surprise to me to learn that an oral and nasal swab on the same person counts as two tests. Government statistics, eh?
We need to come back to the United States, and the riots. It is probably a surprise that these have taken so long to start. The combination of lockdown and these long-simmering issues were always likely to explode at some stage. How long will this now last? Ordinarily one might expect that the worst would already have passed. This time, we have a president intent on pouring fuel on the fires, presumably with the intent of garnering votes. There is no evidence that George Wallace ever said 'when the looting starts, the shooting starts'; the point is that he is widely believed to have done so and Mr Trump's use of the phrase was either quite poorly judged or else was deliberately provocative.
Friday's release of the monthly US jobless data is expected to show that another seven million Americans lost their jobs in May, to add to the twenty one million in March and April. This is likely to be under-reporting the picture: if we tot up the weekly increases in jobless claims since the start of the crisis, we get to a total of close to forty million. That is for all intents and purposes, 25% of the workforce. One could plumb Roget for hours for adjectives to describe that, without adding anything to the stark reality of the plain numbers.
Here in the UK, we have no way of gauging quite how severe our own issues are. The furlough scheme hides all this under a cloak worthy of Dracula. The government is already baulking at the cost of furlough of approximately £10bn per month. Jobseeker's Allowance pays a maximum of £74.35 a week; unless one has the misfortune to be aged 24 or younger, in which case the allowance is a less than princely £58.90 per week. The furlough cap is a well-publicized £2,500 a month.
Businesses are already laying off staff on furlough. It is cheaper and allows them to move on to a leaner and more remote, online and socially-distanced future. A future that in many cases involves employing notably fewer staff. The economy is going to change, is already changing, at a pace that is breath-taking. For many, this is going to be a process of considerable personal pain.
Jim Wood-Smith – CIO Private Clients & Head of Research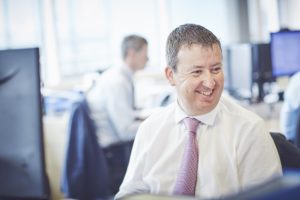 IMPORTANT INFORMATION
Hawksmoor Investment Management Limited is authorised and regulated by the Financial Conduct Authority (www.fca.org.uk) with its registered office at 2nd Floor Stratus House, Emperor Way, Exeter Business Park, Exeter, Devon EX1 3QS. This document does not constitute an offer or invitation to any person in respect of the securities or funds described, nor should its content be interpreted as investment or tax advice for which you should consult your independent financial adviser and or accountant. The information and opinions it contains have been compiled or arrived at from sources believed to be reliable at the time and are given in good faith, but no representation is made as to their accuracy, completeness or correctness. The information and opinions expressed in this document, whether in general or both on the performance of individual securities and in a wider economic context, represent the views of Hawksmoor at the time of preparation and may be subject to change. Past performance is not a guide to future performance. The value of an investment and any income from it can fall as well as rise as a result of market and currency fluctuations. You may not get back the amount you originally invested.
View more news