Market Update 16th October 2023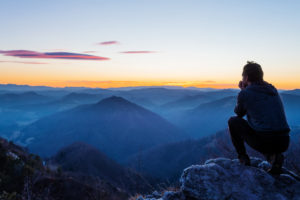 Precipice
This week's Innovation is not an easy one to write. Last week I rather blithely said that the Israel-Hamas conflict was unlikely to be a major issue for financial markets unless it escalated. The comment was not properly thought through, even if it is largely correct. The lack of thought, though, was in failing to consider how it could be possible for this not to escalate. A week further on and it is very hard to see how this is not the start of something altogether bigger than Gaza City.
I should stress that the views expressed in this column are mine, and personal. They may or may not reflect official Hawksmoor investment policies. It is a great privilege to be able to write these weekly explorations of what makes the world turn and the financial markets tick. These markets care about the price of oil (and gas), not who may be right or wrong. The oil price matters a great deal, as we were painfully reminded last year. It has the potential to cause great hardship to those who have to buy it and gives vast power to those who have it. It can force Central Banks to raise interest rates and therefore to crash housing markets. Oil is extremely dangerous and the sooner we are able to stop relying on it, the better. And that is even before we might want to think about the climate. Others of course are free to disagree.
So far the rise in the oil price in response to the events in the Middle East has been modest. It may be that the rise of over $20/bbl over the summer has provided a cushion, or it could be that traders are betting that we are not on the cusp of a continent-wide escalation. Separating fact from theory is very difficult at present, but no one should be surprised if there is a sharp, possibly very sharp, rise in the oil price in the coming days and weeks.
On more mundane matters, the Federal Reserve Bank is sounding more conciliatory than for a long while. The herring may yet be red, but the vibes from the Fed are that it has achieved "higher" interest rates (well done for spotting that) and we now have to settle in for the "longer" part of its strategy. The US monthly inflation rate was much as expected, with the core rate static at 4.2%. In the UK at least we are hearing a surprising number of anecdotes of an economy that is very different to the past year or two, from disinflation of raw materials to large reductions in asking prices of houses. It will take time for reported economic data to show this, but it increasingly feels as if a corner has been turned.
UK equity markets did not fare too badly last week, but we do have oil stocks as our largest and fifth largest companies. The major US indices also held up well, but this continues to belie the wider markets, where the gap between the large technology stocks and almost everything else grows wider. The MSCI Large Cap Growth Index is up 35% in 2023 to date, while both the MSCI USA Mid Cap and MSCI Small Cap Indices are down this year. It is a tension that we have highlighted several times over recent months and it is showing no signs of easing.
This week we see the usual monthly round of Chinese data, where investors will be hoping to see some signs that the world's second largest economy is starting to feel slightly healthier. We can debate where the UK currently sits in the GDP Premier League; depending on goal difference and a VAR review, we may be fifth, sixth, or seventh (we are vying with India and France, based on 2022 results; and one of those will be much larger than us this year). Our monthly inflation update is published on Wednesday and should show core and headline rates of 6.0% and 6.5% respectively, both 0.2% lower than in July.
Jim Wood-Smith – Market Commentator and Head of Climate Transition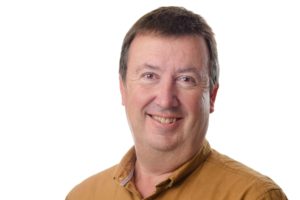 All charts and data sourced from FactSet
Hawksmoor Investment Management Limited is authorised and regulated by the Financial Conduct Authority (www.fca.org.uk) with its registered office at 2nd Floor Stratus House, Emperor Way, Exeter Business Park, Exeter, Devon EX1 3QS. This document does not constitute an offer or invitation to any person in respect of the securities or funds described, nor should its content be interpreted as investment or tax advice for which you should consult your independent financial adviser and or accountant. The information and opinions it contains have been compiled or arrived at from sources believed to be reliable at the time and are given in good faith, but no representation is made as to their accuracy, completeness or correctness. The editorial content is the personal opinion of Jim Wood-Smith, Market Commentator and Head of Climate Transition. Other opinions expressed in this document, whether in general or both on the performance of individual securities and in a wider economic context, represent the views of Hawksmoor at the time of preparation and may be subject to change. Past performance is not a guide to future performance. The value of an investment and any income from it can fall as well as rise as a result of market and currency fluctuations. You may not get back the amount you originally invested. Currency exchange rates may affect the value of investments.
View more news