Market Update 15th May 2023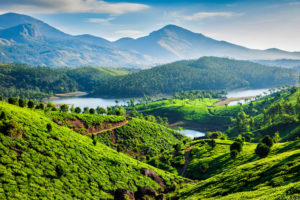 Go East
It hardly seems yesterday that I was using Innovation to try to explain a little about black swans. For swans, please allow me to substitute 'honey bees'. There I was, enjoying a really very pleasant Cornish spring day, when a great buzz appears from nowhere and takes residence in one of the chimneys. Actually, the chimney, the wood burner and the living room. It only takes five minutes for a pastoral bliss to become an apian maelstrom. It has been quite a lesson in fragility.
Last week the Bank of England duly delivered its u-turn on its u-turn. Having previously nailed its colours to the mast of sub-2% inflation in 2024, now apparently we are all doing far too well, spending too much money and slacking off work. We are all very naughty and deserve even higher interest rates until we learn the virtues of hair shirts and gruel. Maybe this will all change again in another three months' time; the challenge for markets and businesses alike is that the goal posts move so frequently that no one knows which way they are supposed to kicking. And yes, before anyone says so, this is much the same as recent experiences of Reading FC.
We also saw the latest updates to inflation rates in the United States. Headline Consumer Prices are now rising at an annual 4.9%. The Producer Price Index, which tries to measure the cost of manufactured goods, is now down to an annual 2.3%, broadly in-line with its long-term trend. One would be tempted to say that the Fed has done its job, or is very close to it. The Fed has said that it is going to have a pause for breath over the next month or so and see wot's occurring.
The markets think it has overdone it and are expecting rate cuts by the year end. The main US equity indices look as if they are holding up pretty well at the moment. There are smoke and mirrors at work here, though. The indices are being driven by a flight to the perceived safety of the large tech stocks, which are also being accelerated by the things known as 'AI', or artificial intelligence. Indeed, this edition of Innovation could be being composed by an algorithm instructed to be banal and deceptively self-deprecating. It isn't, but it may not be long before it is. As I have said several times previously, I remain profoundly sceptical of intelligent advance until someone teaches automatic headlights something as simple as how to turn on in fog.
But back to the smoke and mirrors. Large company indices are performing notably better than small and mid-sized companies. The broader markets are not matching the headlines. This is what we would expect to see at a time when investors are feeling wary and we see this as another sign that western economies are expected to slow in the latter stages of this year. I am slightly hesitant to say 'recession', but the US, the UK and Europe all run the risk of sharper slowdowns, or contractions, than their Central Banks believe.
So let us skip around the world. Arguments in favour of Asia have rarely been stronger. The growth of money in the two major economies – India and China – is healthy (unlike the West), whilst public and private finances are nowhere near as stretched. Inflation in India has dropped to 4.7% (data for April), nicely below the Reserve Bank of India's upper target of 6%. In China, inflation is a mere 0.1%. Both countries have the ability and the wherewithal to keep providing financial stimulus. In Japan, where equity markets are performing well, inflation is currently at 3.2%.
The next update to the UK's rate of inflation is not until May 24th. Doubtless three bank holidays will be blamed for it being a fortnight late, or that too many people at the ONS have retired early, or gone on strike. If you can hold your excitement, the current expectation is that it will have fallen to 7.9%. Inflation is falling, well done the Bank of England.

Jim Wood-Smith – Market Commentator and Head of Climate Transition
Hawksmoor Investment Management Limited is authorised and regulated by the Financial Conduct Authority (www.fca.org.uk) with its registered office at 2nd Floor Stratus House, Emperor Way, Exeter Business Park, Exeter, Devon EX1 3QS. This document does not constitute an offer or invitation to any person in respect of the securities or funds described, nor should its content be interpreted as investment or tax advice for which you should consult your independent financial adviser and or accountant. The information and opinions it contains have been compiled or arrived at from sources believed to be reliable at the time and are given in good faith, but no representation is made as to their accuracy, completeness or correctness. The editorial content is the personal opinion of Jim Wood-Smith, Market Commentator and Head of Climate Transition. Other opinions expressed in this document, whether in general or both on the performance of individual securities and in a wider economic context, represent the views of Hawksmoor at the time of preparation and may be subject to change. Past performance is not a guide to future performance. The value of an investment and any income from it can fall as well as rise as a result of market and currency fluctuations. You may not get back the amount you originally invested. Currency exchange rates may affect the value of investments.
View more news