Market update – 13th March 2020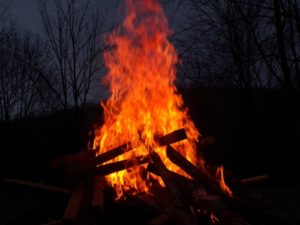 This week has been the worst possible conflagration of events. We started with the collapse of the oil price, which may or may not be coronavirus (C-19) related. That then moved into a phase when everyone starts to realize that the economic impact of isolation, or quarantine, is going to be enormous. So we have a collapsed oil price (a good thing), collapsed oil stocks (a bad thing) and an inevitability of recession. That's not great, but it is manageable. Then the US treasury market starts to dry up. No one quite knows why, but the most plausible explanation appears to be that a) most traders are working from home b) many of them only started work after the Great Financial Crisis and have never seen this sort of thing before and c) everyone has got into a self-fulfilling panic. Then we throw in the catalyst to light the bonfire – America's European travel ban. And whooomf, the whole thing catches fire.
If the Great Financial Crisis does teach us about the present, then we know that this will not blow over in a couple of days…but it will in due course. The Fed has acted with impressive speed, as has the Bank of England. The European Central Bank has underwhelmed so far, but give it time. Yesterday's liquidity announcement was the Fed equivalent of 'whatever it takes' to keep the treasury market liquid. That is hugely important.
Markets will remain spooked. But they will also get over it, and quicker than in the Great Financial Crisis. The world's authorities are very much better prepared for this with the experience of 2007-09.
The news from China on virus cases is massively better. But the story does not fit the lust for hysteria elsewhere in the world. There is an end game, we can see what it is, and we can see the journey that we need to go on to get there. It is going to be bumpy and uncomfortable, but there is a land on the other side. The greater scare at the moment is the markets themselves, rather than the virus. C19-wise, we have a quarter, or a year, of nastiness. But we will all quickly learn how to live with that and how to get on. Markets will be very efficient in pricing that in, in due course. What they have to believe, in the shorter-term, is that it is safe to do business with everyone else in the market. That is now the key stumbling block and the one that will keep everything randomly skittish.
Jim Wood-Smith – CIO Private Clients & Head of Research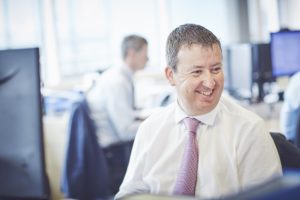 View more news