Hawksmoor to open new Bath Office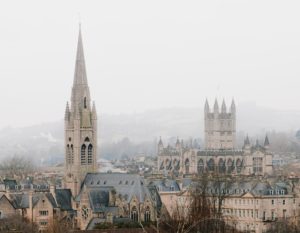 We are delighted to announce that we will be opening a new Hawksmoor office in Bath.
The Bath Office will complement our existing office locations of Exeter, London, Taunton, Dorchester and Bury St Edmunds, whilst at the same time expanding our geographical reach.
New hires for the office include experienced Senior Investment Manager Dean Hodgson, plus Business Development Manager Mike Topham, and Trainee Investment Manager Sally Overton.
Hawksmoor CEO Sarah Soar said: "The opening of a new office in Bath is an exciting step in Hawksmoor's expansion plans. We are really looking forward to bringing our award-winning investment and fund management services to direct clients, IFAs and professional introducers in the Bath and Bristol area. The high-quality service we are able to offer all of our clients is reliant on the high calibre of our employees, so we are thrilled to welcome our new colleagues who will be helping us with our company vision to be the most inclusive and sustainable wealth manager of choice for clients and staff alike."
View more news