Hawksmoor rises to Top 5 in Fast Growth 75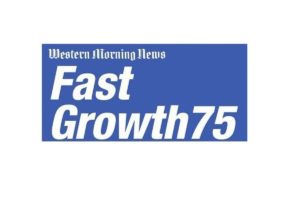 Hawksmoor Investment Management has risen to Number 5 in the Western Morning News 'Fast Growth 75' for 2019.
The annual guide, compiled by KPMG, provides a snapshot of the economy in Devon and Cornwall, and is meant to show "the sectors that are reaping the rewards for all the investment they have put in to innovation, identifying new markets, people and infrastructure to build their businesses."
Hawksmoor has moved up this year from Number 13 in 2018, and Number 14 in 2017.
You can read more details about all the companies in the 2019 Fast Growth 75 here.
View more news