Hawksmoor employees run in charity 5k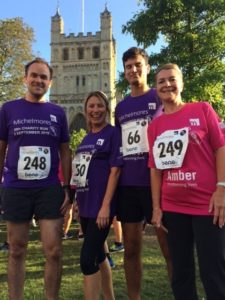 Four members of the Hawksmoor Exeter Office pulled on their running gear to take part in local law firm Michelmores' 20th annual Charity 5k run, to raise money for the Amber Foundation – a charity that helps homeless and unemployed young people in crisis gain the confidence and skills to find direction in life, employment and accommodation.
The Michelmores 5k is the South West's largest corporate running event, and attracts over 1,000 runners each year.
Sarah Austin, James Clark, Vikki Hawkins-Down and Ben Luck flew the flag for Hawksmoor, and all completed the course in admirably fast times.
View more news