Hawksmoor appoints James Brent as new Non-Executive Director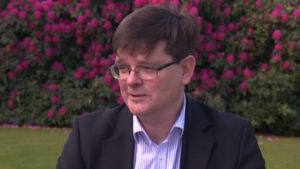 Hawksmoor Investment Management has today announced the appointment of James Brent as Non-Executive Director.
Having recently passed £1bn of funds under management, James Brent's appointment strengthens Hawksmoor's Board as it enters the next phase of its development.
Hawksmoor CEO John Crowley said:
"The appointment of an individual of James' calibre is a clear indication that Hawksmoor continues to grow in terms of size and success. In addition, it underlines the ambitious plans the company has for further growth. I am delighted to welcome James to the Board, and look forward to the contribution he will make to the development of Hawksmoor's private client and fund management business and to benefitting from his considerable experience."
James Brent is a successful entrepreneur based in the South West. Previously, he spent 25 years with Schroders, progressing from being the bank's youngest ever director to Citigroup's Global Head and Chairman of Real Estate and Lodging. He holds a number of public sector roles, including Chairman of the Royal Devon and Exeter NHS Foundation Trust. In addition he is the owner and Chairman of Plymouth Argyle F.C.
View more news