AIM Portfolio Service shortlisted for award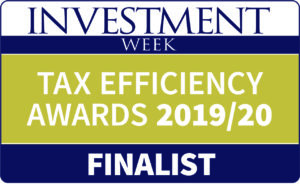 Great news that Hawksmoor's AIM Portfolio Service has once again been shortlisted in the Investment Week Tax Efficiency Awards 2019/20 in the 'Best AIM IHT Portfolio Service – DFM Provider' category.
The Tax Efficiency awards are designed to "recognise the most successful and forward-thinking providers in the areas of VCTs, EIS and BPR/IHT." In addition to performance criteria, the awards "acknowledge the degree to which each provider helped promote a greater understanding of the sector and its benefits with investors and, crucially, advisers."
The awards are judged by a panel of advisers and sector watchers, and the ceremony will take place on 29th November in London. More information about the awards can be found here.
View more news