Sustainable World Virtual Investment Seminar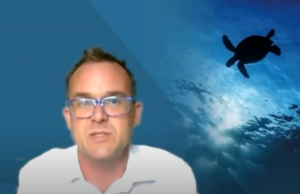 We are holding a virtual Investment Seminar for finance professionals, to introduce our Sustainable World service and to explain how it can help with the upcoming regulatory requirements to offer ESG solutions to clients.
Speakers:
Jim Wood-Smith – Chief Investment Officer
James Clark – Senior Fund Analyst
Date:
Wednesday 30th September 2020
Time:
11am – 12 Noon
Zoom details to follow
If you are interested in attending, please email: [email protected]
Hawksmoor's Sustainable World Service is your One Stop ESG solution for:
Stewardship ✓
ESG Integration ✓
Exclusions ✓
Sustainability ✓
Impact Investing ✓
ESG is an increasing focus of the Regulator's attention, and financial advice professionals will soon be required to offer all investors access to ESG products.
Why Hawksmoor?
Partner with an Investment Manager with a proven track record in sustainable investments. Launched more than three years ago, Sustainable World covers all aspects of the Investment Association's Responsible Investment Framework, providing a range of multi-asset portfolios across a wide spread of risk profiles: a sustainable solution for almost every client, from a house with a genuine Sustainable pedigree. Available as both a Model Portfolio Service and a bespoke Discretionary Portfolio Management Service, Sustainable World is specifically designed to help Advisers through the opportunities and challenges of ESG investment, but without the premium charges seen elsewhere.
Investments in our Sustainable World Model Portfolio Service are available via the majority of leading platforms. You can find out more by reading the latest monthly Factsheets and our Sustainable World Brochure for Financial Advisers.
October 2020 update
If you are Finance Professional and you would like to view the recording of the Sustainable World Virtual Investment Seminar for professional advisers, click here.
View more events