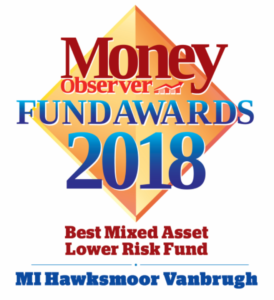 The MI Hawksmoor Vanbrugh Fund is designed to have broad appeal and to be a core long-term investment for those seeking actively managed exposure to financial markets. The primary aim of the Fund is to deliver returns, after charges, in excess of the Consumer Price Index (CPI) over the medium term (defined as rolling periods of 3-5 years).
How do we achieve this?
We aim to strike the right balance between the need to generate positive real returns and preserve capital by investing in a variety of financial assets, which can be volatile. We mitigate against this volatility by ensuring a diversified portfolio of assets, each of which share the common characteristics of a margin of safety and low intra-asset correlations.
What is the investment time horizon?
You may see fluctuations in the value of your investment over the short-term, so you need to share our long-term perspective in order to increase the likelihood of superior long-term total returns.
What is the yield target?
Whilst there is no yield target, the Fund will always contain an allocation to bonds and other income-producing assets, so some income generation is likely.
What are the asset exposure parameters?
As a constituent of the Investment Association's Mixed Investment 20-60% Shares Sector, the Fund will at all times have a maximum of 60% allocated to equities and a minimum of 30% in fixed interest and cash.
How has the Fund performed since launch?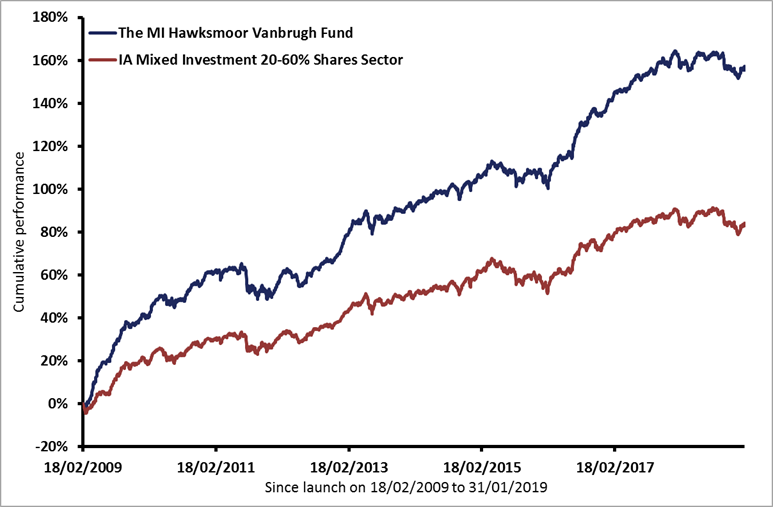 Source: Financial Express Analytics. GBP total return, C Acc units (performance history extended where required).
Where can I find the current price?
For an up-to-date price of the Vanbrugh Fund, click this link to our administration provider Maitland.
How do I invest?
You can invest in the Vanbrugh Fund via your chosen investment platform, or you can invest directly (with a minimum investment of £5,000) by downloading and completing the Funds Application Form below.