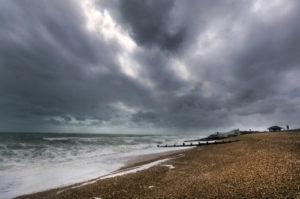 Last week we touched on the importance of perspective. Today, we continue with along the same lines. On the UK's side of the jet stream, July has been cool, wet and windy. Those on the burning beaches of Rhodes have experienced what we might call the polar opposite. We have tried to avoid discussing too much around climate change while temperatures and fires have been prominent in the headlines, but it is time now to revisit some of the issues here.
We possibly have our esteemed prime minister to thank for this. It would unfair to criticise a politician for bending with the wind; it is a prerequisite. The Conservative's unexpected win in the Uxbridge and South Ruislip by-election is widely understood to have come from the popularity of their opposition to the ULEZ, or Ultra Low emission Zone. As a memory jogger, this is the policy that was introduced, with a considerable fanfare, by Boris Johnson in 2015 whilst Mayor of London, and which has been taken up with zeal by Sadiq Khan, his successor.
It is a tricky issue, so please indulge me a number of generalisations. No one likes polluting cars, or lorries, and we all like clean air. Curbing pollution must be a good thing. One might even argue that following the death of Ella Kissi-Debrah, it is a legal requirement. That is, just so long as it does not cost too much to do so, and one can keep driving one's car as and when one likes. There are, it appears, votes to be had in being seen to support the rights of the individual to push back against the imposition of carbon reduction. For better or for worse, for richer or poorer, the UK has very quickly followed the lead of the United States in making climate change a political issue.
Mr Sunak, in a rather testy manner, has said that he will approve a round of new North Sea exploration licences. I am sure that our readers' reactions to this will cover a colourful spectrum. No matter, the licences will be granted. So let us have a closer look at Mr Sunak's reasoning, aside from votes. First, he has said it is better for the environment not to rely on foreign dictators for energy. Ignoring the absurdity of suggesting that North Sea oil is better for the environment than Russian oil, we can assume that the reference to 'foreign dictators' is directed at Russia, rather than any other country form which we import oil and gas.
Then we have Mr Sunak's assertion that in 2050, having achieved net zero, "a quarter of our domestic energy needs will still come from oil and gas." It is not clear what he means by "domestic". Given that this is 20 years after the current deadline for the cessation of cars power exclusively by petrol or diesel, we may assume that he is referring to electric power generation and is excluding transport. According to National Grid, in 2022 38.5% of generation was from natural gas, with 1.5% from coal, making a conveniently round 40% from fossil fuels (I am guessing that Mr Sunak includes coal as being part of oil and gas).
Mr Sunak is therefore implying that the role of oil and gas needs to decline by only 15 percentage points over the next 27 years. To put the astounding lack of ambition implied by this into context, if we go back 27 years to 1996, coal then accounted for 42.2% of energy generation, with renewables a mere 1.8%, versus 2022's 40%. 2050, and probably even 2030, are times beyond Mr Sunak's political horizon.
Mr Sunak, though, has not (yet) thrown net zero totally out of the window. He has said funding will be available for carbon capture. We have argued repeatedly in this column that carbon capture will be a vast new industry and will continue to do so. Absolute reductions in carbon emissions are too expensive and potentially too electorally unpopular to happen at the levels required to slow climate change. Instead, companies and countries will seek ways to either capture this carbon, or else seek means to offset it (hence the interesting calculation that the world needs to plant three trillion trees). Carbon capture mostly involves absorbing carbon dioxide into a big chemical sponge, which is then squeezed out into an empty oil well or gas field. For better or worse, again, this is going to happen on a massive scale. And Mr Sunak is absolutely right in making public funds available for it.
Whilst we complain about the weather and politicians, we may be distracted from the likelihood that the Bank of England will dump another increase in base rate on us on Thursday. The Federal Reserve and European Central Bank both raised by a quarter point last week, with markets increasingly confident that this will be the last time. This ought to be true of the Bank of England as well. If so, hurray.
Finally, congratulations to those who knew the lines from SOS Band's Just Be Good To Me, and Steely Dan's Deacon Blue. Today, a soul classic from 1972: "They smilin' in your face". And the Steely Dan indulgence: "Here come those Santa Ana winds again."
Jim Wood-Smith – Market Commentator and Head of Climate Transition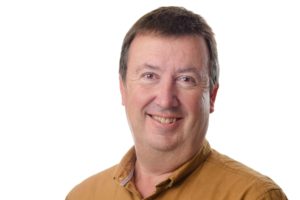 FPC 1205
All charts and data sourced from FactSet
Hawksmoor Investment Management Limited is authorised and regulated by the Financial Conduct Authority (www.fca.org.uk) with its registered office at 2nd Floor Stratus House, Emperor Way, Exeter Business Park, Exeter, Devon EX1 3QS. This document does not constitute an offer or invitation to any person in respect of the securities or funds described, nor should its content be interpreted as investment or tax advice for which you should consult your independent financial adviser and or accountant. The information and opinions it contains have been compiled or arrived at from sources believed to be reliable at the time and are given in good faith, but no representation is made as to their accuracy, completeness or correctness. The editorial content is the personal opinion of Jim Wood-Smith, Market Commentator and Head of Climate Transition. Other opinions expressed in this document, whether in general or both on the performance of individual securities and in a wider economic context, represent the views of Hawksmoor at the time of preparation and may be subject to change. Past performance is not a guide to future performance. The value of an investment and any income from it can fall as well as rise as a result of market and currency fluctuations. You may not get back the amount you originally invested. Currency exchange rates may affect the value of investments.