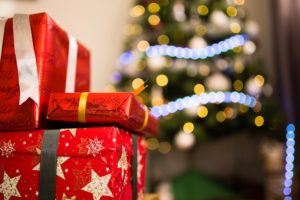 It is beginning to look a lot like Christmas. This is not just because the weather is warm and damp: it is already seemingly impossible to buy one's skinny decaf Honduran arabica macchiato in a multi-use receptacle (translates as 'a cup of coffee') without having one's ears assaulted by Noddy, Cliff, Roy or Shaky.
The business model of global retailing is simply surreal. Who in their right minds would think of creating a business whose survival depends on two weeks' sales? I hyperbolize deliberately, but it is not far from the truth. Someone has been foraging and has confused the chanterelles with something altogether different.
Yesterday was Singles Day, the latest triumph of twenty-first century destructive consumerism. Some will view it as a stroke of genius that the Alibaba invented antidote to Valentine's Day has become the day on which consumers now spend the most online. It is reported this morning that yesterday it took Alibaba 85 seconds to notch its first $1bn of sales. Overall, the day's sales reached $30.8bn, a mere 27% higher than in 2018.
What happens today, Singles Boxing Day? The world's shoppers will just have to wait until Black Friday and Cyber Monday. There are another four days of the week that, as yet, do not have shopping days named after them. That probably won't last long.
Why, though, is everything crammed into the pre-Christmas period? Surely the industry would want to diversify its reliance on such a short period each year? Apparently not.
Admittedly, I do not comprendez the economic upside of shopping. We spend money that we do not have on things we do not need. That money has to be paid back at some stage, while the piles of purchased clothes and iPhones add nothing to the long-term benefit of the economy. It may be simply that I have become a self-centred old grump, but it cannot be sustainable that consumerism is a quest to spend even longer each day on Facebook, using a new phone while wearing jeans that look like a tiger's bedding. Humbug indeed.
At least I have been distracted from the ongoing farce of Brexit. I probably say each week that it could almost be funny if it did not matter quite so much. I ought not to be the only one who remembers that in the depths of the Thatcher recession, News At 10 used to run a weekly slot showing which factories had closed each week, with a running total of job losses. It is not something that we ought to be trying to repeat. For those so minded, however, the list of businesses citing Brexit as a reason for closing is growing.
I was not even going to mention Brexit this week. I am sorry. Donald Trump has shown what he really thinks about the virtues of independent journalism, so presumably his relations with Saudi Arabia are right back on track. It is odd though that his friends in Riyadh seem to be losing control of the oil market. By all accounts they are about to reverse the increases in production they previously thought were a good thing. Though for anyone who buys stuff from pumps to power the car, I am sure that the news that oil is in a 'bear market' will come as quite a surprise. It most certainly is not at any petrol stations I go to.
So let us have a hurrah for an industry that sees the need to raise the price of oil again, despite us not actually having seen any benefit from it. What jolly good news it is that the nice fellows in Riyadh believe our petrol and diesel should cost even more.
That should really help free up the cash for the Christmas splash. Now I am being crudely sarcastic, for which I need to apologize again. I should instead be saying how well the UK economy is reported to be doing. The 0.6% quarter-on-quarter growth in GDP in the third quarter is the best since 2016. Break out the hats and the hooters, rev up the motor scooters. Our concern is that a number of the companies with whom we speak regularly have told us that they are stockpiling ahead of Brexit. It is indeed very sensible, but it is also giving an artificial boost to the economy. It will unwind.
I shall endeavour to be in better humour next week. And to have fewer Steely Dan references.
Congratulations to those who spotted last week's reference to Geoffrey Howe's resignation speech and his savaging of Margaret Thatcher. Today, which of the Christmas crooners shares their name with a former presenter of Nationwide?
Jim Wood-Smith – CIO Private Clients & Head of Research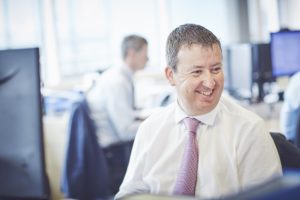 Hawksmoor Investment Management Limited is authorised & regulated by the Financial Conduct Authority (www.fca.org.uk). This document is issued by Hawksmoor Investm.ent Management Limited ("Hawksmoor") whose registered office is at 2nd Floor Stratus House, Emperor Way, Exeter Business Park, Exeter, Devon EX1 3QS. This document does not constitute an offer or invitation to any person in respect of any investments described, nor should its content be interpreted as investment or tax advice for which, if you are an individual, you should consult your independent financial adviser and or accountant. The information and opinions it contains have been compiled or arrived at from sources believed to be reliable at the time and are given in good faith, but no representation is made as to their accuracy, completeness or correctness. Hawksmoor, its directors, officers, employees and their associates may have a holding in any investments described. The editorial content is the personal opinion of Jim Wood-Smith, Head of Research. Other opinions expressed in this document, whether in general or both on the performance of individual securities and in a wider economic context, represents the views of Hawksmoor at the time of preparation. They are subject to change. Past performance is not a guide to future performance. The value of an investment and any income from it can fall as well as rise as a result of market and currency fluctuations. You may not get back the amount you originally invested. With regard to any of the Hawksmoor's managed Funds, please read the prospectus and Key Investor Information Document ("KIID") before making an investment.