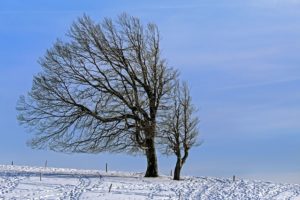 We have done Blue Monday puns in Innovation on several occasions. The dealing screens this morning are duly showing a more optimistic colour to start the week, but there is no escaping that global equity markets are acting as if next door's dog has left a present on the front lawn.
As we tried to explain last week, sometimes the mood music of the markets just changes. One minute everyone is happily humming along to S Club, then someone puts on Leonard Cohen instead.
There is plenty to rock the boat, in fairness. But nothing that would single-handedly tip it over. We have the Italian budget, Brexit, trade wars, slowing Chinese growth, the strong dollar, the oil price (and the entirety of Middle East geopolitics). We have the United States economy growing too quickly, and too slowly. The list is not comprehensive. We have not yet mentioned Emerging Markets, high equity valuations, or even the lamentable state of corporate accounting. This is not even to mention rising American interest rates and bond yields.
What we have is an outbreak of normality, sanity even. As we tried to argue last week, weeks or months when equities fall are part of the haecceity of investment. There should be wailing and gnashing of teeth. This is real life. The problem is not that share prices are heading south for the autumn, it is that most of the past decade has been a tea party.
We spent part of last Friday afternoon looking at some numbers. It is the sort of thrill that one gets occasionally working in a research team. So let us share some with you. Looking at the 400 or so largest companies in the UK, the average share price fall from the high point of the last year is 23.7%. The median fall is 21.7%. The outcomes in smaller stocks are similar, but not quite so bad. Whichever way you try to dice that cake, those falls are significant.
Those who attended our roadshows earlier in the month will know that we argued then how much better American equity markets were performing relative to everywhere else. It may be a surprise therefore that the average fall from peak within the S&P 500 Index is 19.0% (and the mean 17.3%). In the language of statisticians, that is not a million miles different from the outcome in the UK. That, I am forced to admit, surprised us.
You will know that we are in the midst of yet another earnings reporting season. The treadmill never stops. Amazon and Alphabet may have been the centre of attention, but the mood of the markets meant that they were always going to find something wrong as an excuse to kick the stock prices. That is actually healthy.
Let's put some context around this. We are halfway through the reporting process in the US and it has been going very much according to plan. Of the 48% of companies in the S&P 500 that had reported by Friday, 77% have posted earnings above expectations and 59% have beaten sales forecasts. Aggregate revenues are 0.8% better than expected and earnings 6.5% better (all data source FactSet).
It is a quirk that US earnings are always expected to be better than expected. The earnings numbers though are even further ahead of expectations than expected. And no one expected that. The economy looks to be in decent shape too, with the first guess at GDP growth in the third quarter of the year being a healthy 3.5%.
We have yet to mention the B word this week. Yes, it is Budget day. It is a rum state of affairs when even the Chancellor admits that this afternoon's proceedings are pretty much a waste of everyone's time. Everything will have to be rethought in the light of what happens, or does not happen, between now and the end of March. Still, never mind. At least we are getting a commemorative fifty pence piece, if not a first class stamp.
Halloween will doubtless trundle on until, err, Halloween. The day after that is both Thursday and November. The day after that is the first Friday of the month and therefore sees the release of the latest US employment data: both jobs and pay. Knowing as we do what the markets think they have recently trodden in, Friday's non-farm payrolls are bringing to mind the phrase for which Sir Alex Ferguson is best known. It is going to be a windy week.
Few knew that John Lennon's cat was Elvis. Today, what is the significance of the discredited antiinflammatory drug oxyphenbutazone to board gamers?
Jim Wood-Smith – CIO Private Clients & Head of Research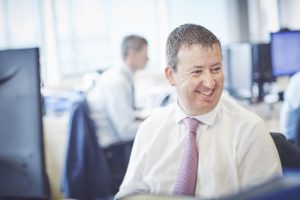 Hawksmoor Investment Management Limited is authorised & regulated by the Financial Conduct Authority (www.fca.org.uk). This document is issued by Hawksmoor Investment Management Limited ("Hawksmoor") whose registered office is at 2nd Floor Stratus House, Emperor Way, Exeter Business Park, Exeter, Devon EX1 3QS. This document does not constitute an offer or invitation to any person in respect of any investments described, nor should its content be interpreted as investment or tax advice for which, if you are an individual, you should consult your independent financial adviser and or accountant. The information and opinions it contains have been compiled or arrived at from sources believed to be reliable at the time and are given in good faith, but no representation is made as to their accuracy, completeness or correctness. Hawksmoor, its directors, officers, employees and their associates may have a holding in any investments described. The editorial content is the personal opinion of Jim Wood-Smith, Head of Research. Other opinions expressed in this document, whether in general or both on the performance of individual securities and in a wider economic context, represents the views of Hawksmoor at the time of preparation. They are subject to change. Past performance is not a guide to future performance. The value of an investment and any income from it can fall as well as rise as a result of market and currency fluctuations. You may not get back the amount you originally invested. With regard to any of the Hawksmoor's managed Funds, please read the prospectus and Key Investor Information Document ("KIID") before making an investment.