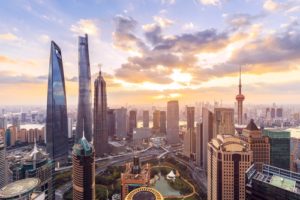 We make no apologies for starting the week with COP26. The latest UN Climate Change Conference, as you will all know, starts in Glasgow this coming Sunday. This is, quite simply, the most important global event of the decade. Covid may have changed the shape of the world for a year or five, COP26 will do likewise for a decade or five.
To understand the importance of a fortnight on the banks of the Clyde in November, we have to backtrack briefly six years to Paris in late 2015 and the COP21 conference. It was this that set a global agreement to limit temperature rises. Very few, at that time, appreciated what that actually meant. We have all been on a learning curve, some much faster than others. COP21 was the spark that lit the understanding that the world must move away from powering itself by burning fossil fuels.
It is this that set the context for everything that now goes under the banner of 'ESG'. The Attenborough-driven understandings of the impact of plastic (and other) pollution, of the dangers from the loss of biodiversity, of the need to recycle and manufacture sustainably, of the benefits of the welfare of workforces and society have all happened in the context of COP21 and the need to stop burning fossil fuels. That is a long sentence, but hopefully you have followed the logic.
I hope it is not too contentious to argue that so far the vast majority of countries, companies and individuals are paying lip service to the concept of decarbonization. It is filed under 'too difficult'. COP26 will determine the extent to which the world continues to do the bare minimum, at the slowest possible speed, in the hope that someone else will either have to take the impossible decisions, or else cop the flack for the inaction and irreversible climate change. For the moment, let us just ignore the changes in the weather and accept that there will be storms, floods, droughts and fires. Instead, let us simply focus on melting ice and sea levels. That ice is not going to re-freeze.
At this point, I need, please, to refer you to https://coastal.climatecentral.org. This is a website not for the faint-hearted. If you follow the clicks, you will find global maps of where science is currently predicting sea levels will be in 2050, based on a 'moderate' rate of decarbonization. Many of you will know that I have a strong affiliation with South East Asia. Well Bangkok will be off the shopping list, as it will have become part of the Gulf of Thailand by then. The most important part of this map is not the loss of much of the south of Vietnam, nor the obliteration of so many of the world's islands, nor the submerging of Amsterdam and The Hague. It is the loss of Shanghai into the East China Sea. If anyone has ever wondered whether China is actually committed to decarbonization, I would suggest that the answer is on this web page.
The UK government, to its credit, has published an action plan (of sorts) as to how it intends to achieve its carbon neutral target of 2050. It is still woolly and wishy-washy, but it is a more meaningful statement of intent that almost anyone else has yet managed. COP26 will determine the extent to which we, and everyone else, are genuinely prepared to change, and to change quickly. Let us not prejudge. Instead, we should touch on the convenient tangent of 'net carbon' neutrality. This is an accounting fiddle. The concept is essentially that it is OK to keep flying long haul, or have gas power stations, so long as you plant enough trees to 'offset' the emissions. We are going to see an awful lot of this: it is much easier to claim that you are either capturing or offsetting carbon than it is to stop burning fossil fuels. We have no doubt that carbon capture is an industry that will boom.
If COP26 is to deliver the agreement of COP21 it will need to bring decarbonization deadlines forwards and to demand action plans for how this will be done. This will need to include how the developed world is going to provide the finance for those countries who cannot afford it. As the blockers of the M25 tell us, it should include how we all need better insulation, or more efficient air conditioning. The list of change needed is almost endless. Whether or not it stays in the 'too difficult' tray we will see by the middle of next month. Against what we believe is common thought, COP21 was largely driven by the Chinese. The map of an underwater Shanghai suggests that Number 26 will be likewise.
Finally, it feels an age ago but the answer to our last teaser was Chicory Tip's Son of my Father. Today: late last night Joni heard it slam, while five years later Bruce did likewise before Mary's dress swayed and she danced like a vision. To which ubiquitous item of household furniture were they both referring?
And finally finally, our next online seminar is on the morning of November 10th. If you have not yet received an invitation, please let Jill know as soon as possible. Additionally, if there is anything that you would specifically like us to cover, please fire this at Jill and I will do my best to answer it on the day.
Jim Wood-Smith – CIO Private Clients & Head of Research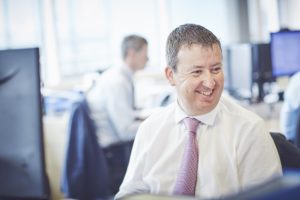 HA804/317
All charts and data sourced from FactSet
Hawksmoor Investment Management Limited is authorised and regulated by the Financial Conduct Authority (www.fca.org.uk) with its registered office at 2nd Floor Stratus House, Emperor Way, Exeter Business Park, Exeter, Devon EX1 3QS. This document does not constitute an offer or invitation to any person in respect of the securities or funds described, nor should its content be interpreted as investment or tax advice for which you should consult your independent financial adviser and or accountant. The information and opinions it contains have been compiled or arrived at from sources believed to be reliable at the time and are given in good faith, but no representation is made as to their accuracy, completeness or correctness. The editorial content is the personal opinion of Jim Wood-Smith, CIO Private Clients and Head of Research. Other opinions expressed in this document, whether in general or both on the performance of individual securities and in a wider economic context, represent the views of Hawksmoor at the time of preparation and may be subject to change. Past performance is not a guide to future performance. The value of an investment and any income from it can fall as well as rise as a result of market and currency fluctuations. You may not get back the amount you originally invested. Currency exchange rates may affect the value of investments.