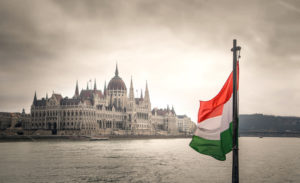 Time has always been a topic with which I struggle. It is right up there with infinity and blue cheese in the list of things that I fail to understand, no matter how hard I try. The world of investment is full of useless pieces of advice that masquerade as sagely gems carved into the panels of the trading floors of yore, but few surpass the nonsense that is 'the long-term is only a series of short-terms'. Indeed, every journey starts with a single step. And my hovercraft is full of eels.
Financial markets have been faced with a growing tension between a rapidly deteriorating short-term and a steadily improving long-term. They have to weigh the more immediate detrimental impact of the current, and probably prolonged, lockdowns versus the not quite tangible relief of the vaccines. Their impressive over-riding propensity is to look to the latter. Just as one very simple example, JD Wetherspoon is, as we sit and stand, a business with no business (like no business, I know). It has no prospect of any sales until Easter, and then a gradual re-opening of socially distanced lager and curry nights. The markets currently value this at the same share price as January last year. Is that naïve optimism, or a realistic view of the current worth of the business, given assumptions of the next thirty years' cash flows? That, as the Danish were prone to say, is the question.
The trouble is, that cold-hearted analytical logic does not apply in all places at all times. We all love a little short-term mania. So let us think about Netflix. This technological darling, this one fifth of the FAANG quintumvirate, saw its stock price rise 17% last Tuesday. The news was that it has enjoyed a rather jolly three months as locked-down viewers whiled away the winter in front of their televisual devices. Well yes, I am sure that they did. That Netflix performed much better over the past quite miserable three months should not disguise that this is a business with considerable long-term obstacles. The barriers to entry are readily surmountable by most large media businesses, competition is already increasing apace (from Disney and Apple, to name just two), pricing power can only diminish and content is becoming more expensive.
Before anyone chucks a tomato at me, yes it is a truism that the markets are contradictory. Always have been, always will be. The point is that 2021's question of 'growth or value' is a massive and dangerous over-simplification. It is not a choice of either/or. There is plenty of scope for both to perform (NB the verb 'perform' does not carry an implication of direction). To believe that there will be a rebound in the so-called value stocks does not necessitate a fall in the growth stocks that performed so well last year. Long-term winners will remain exactly that, but there is plenty of scope for the laggards to play a little catch up.
Of this morning's news, nothing illustrates the pace of digitization quite like the twin news that boohoo is buying Debenhams' brands and that ASOS is trying to do a similar thing to Arcadia. The brands are valuable and have a place in the world of digital mass retail. The shops do not. Whilst this looks like two very astute moves by the acquirers, it is dreadful for the high streets. As and when we come out of lockdowns and 'non-essential' shops reopen their doors, there is less and less incentive for us to go town and city centre shopping. Everyone on the street suffers as the footfall falls.
This week's market news will be dominated by technology. Over the course of Tuesday and Wednesday we have quarterly updates from Microsoft, Facebook, and Tesla. Alphabet and Amazon.com both report the following Tuesday. Leaving Tesla aside for a change, the issue is how good a quarter they will be prepared to admit to, knowing that all face the potential ire of an antitrust inclined Biden.
Finally, no one was terribly bothered about the numbers of prime ministers and presidents and we put that misfire down to experience. Today, who had his belly shaved with a rusty razor before being put to bed with the captain's daughter?
Jim Wood-Smith – CIO Private Clients & Head of Research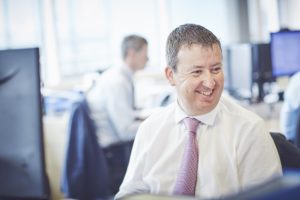 HA804/287
All charts and data sourced from FactSet
Hawksmoor Investment Management Limited is authorised and regulated by the Financial Conduct Authority (www.fca.org.uk) with its registered office at 2nd Floor Stratus House, Emperor Way, Exeter Business Park, Exeter, Devon EX1 3QS. This document does not constitute an offer or invitation to any person in respect of the securities or funds described, nor should its content be interpreted as investment or tax advice for which you should consult your independent financial adviser and or accountant. The information and opinions it contains have been compiled or arrived at from sources believed to be reliable at the time and are given in good faith, but no representation is made as to their accuracy, completeness or correctness. The editorial content is the personal opinion of Jim Wood-Smith, CIO Private Clients and Head of Research. Other opinions expressed in this document, whether in general or both on the performance of individual securities and in a wider economic context, represent the views of Hawksmoor at the time of preparation and may be subject to change. Past performance is not a guide to future performance. The value of an investment and any income from it can fall as well as rise as a result of market and currency fluctuations. You may not get back the amount you originally invested. Currency exchange rates may affect the value of investments.