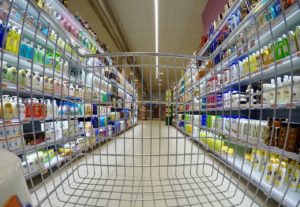 This may come as a surprise, but the stock markets remain open today. One might have thought otherwise, given the magnitude of the national tragedy that has befallen the soon-to-be Lord Murray of Dunblane. Hard though it is, we must go on, comforted by the rarity of my football team having won a match.
This time next week, no one will give a tutti frutti about the travails of the much-moneyed Mr Murray. The meaningful vote will have come and gone, possibly twice, and the United States may have decided to re-open its government. Or not. It is going to be a fun week.
So sorry, we have to do a bit on Europe. Mrs May is going to lose the vote tomorrow. That is not her fault. Her proposal is almost certainly as good as anyone could have come up with. The problem is not the deal, it is dogma: dogma both in and outside parliament, the belief that one extreme must 'win' over another. There are red lines, in the sand, sacred cows, non-negotiables, points of principle.
We have argued before that democracy in the twenty-first century is taking a dangerous direction. The world is losing respect for the rights of the minority, instead believing in the dictatorship of the majority. It is not a healthy state of affairs. No matter, this is not going to change. The issues in the UK are profound, but you already know all this.
More pertinently, what does this mean for our portfolios this week? What does one do when equity markets could be 5% higher or lower in five days' time? The answer should be that we will stick to our principles and ride it out either way.
Which we will. But let us move forward and imagine that something impossibly important is scheduled for the very end of the quarter. An event that could move markets dramatically, upwards or downwards. Imagine also that markets have fallen during the previous months, meaning that this one event will determine whether portfolios breach the '10% rule'.
What, then, does one do? The choices are a) to ride it out and take the chance of having to write to every client, or b) to implement a short-term derisking of portfolios in order to avoid writing said letters. What should one do?
The 10% rule is going to influence behaviours. Portfolios across the industry are going to be managed, to a degree, with an eye on minimizing short-term drawdown risk. The example we have just looked at proves that it is a very real factor. The problem of course is that in so doing, the upside potential gets capped. And over the longer-term, portfolio performance will suffer as a result.
Let me come back to the imaginary situation of portfolios having run to cash ahead of the end of the quarter. That will need to be reinvested – statement of the obvious. The chances are though that either the decision was wrong and you have to buy back higher up, or else you were right and you then have to be brave enough to buy a falling market. Experience says that it is more likely though that a) few are brave enough, or b) clients want the cash back, or c) clients want you to sell the rest before it goes down even more.
This is why it is not a cop out to say that we are riding out the Brexit votes and whatever happens with Trump's plans for the US-Mexican border. Our portfolios are tilted to protect against a bad Brexit outcome, but as we said last week we like some of the value we can again find in certain sections of certain equity markets.
With risk comes opportunity. Volatility, as many stress, is not the enemy of the investor. It is the January Sales, the Blue Cross Day, the loyalty bonus, the supermarket sweep of long-term opportunity. 2019 will deliver plenty of opportunity. This year's skill is in nibbling away at the dips and not being suckered into chasing the rallies. It will be a tremendous year for the long-termers.
We are repeating our shameless canvassing for support in Citywire's Regional Stars annual awards: we will love you forever if you could show your support for us by merely clicking here. The awards give us desperately important local bragging rights, plus the opportunity to add another logo onto the bits you don't see at the end of our emails.
Congratulations to all those who knew that all of last week's motley crew has been left in Travelodge rooms in 2018. Today, what is perhaps surprising about the level of support in America in 2015 for the bombing of Agrabah?
Chart of the Week:
Euros per pound sterling, last 12 months. On the up?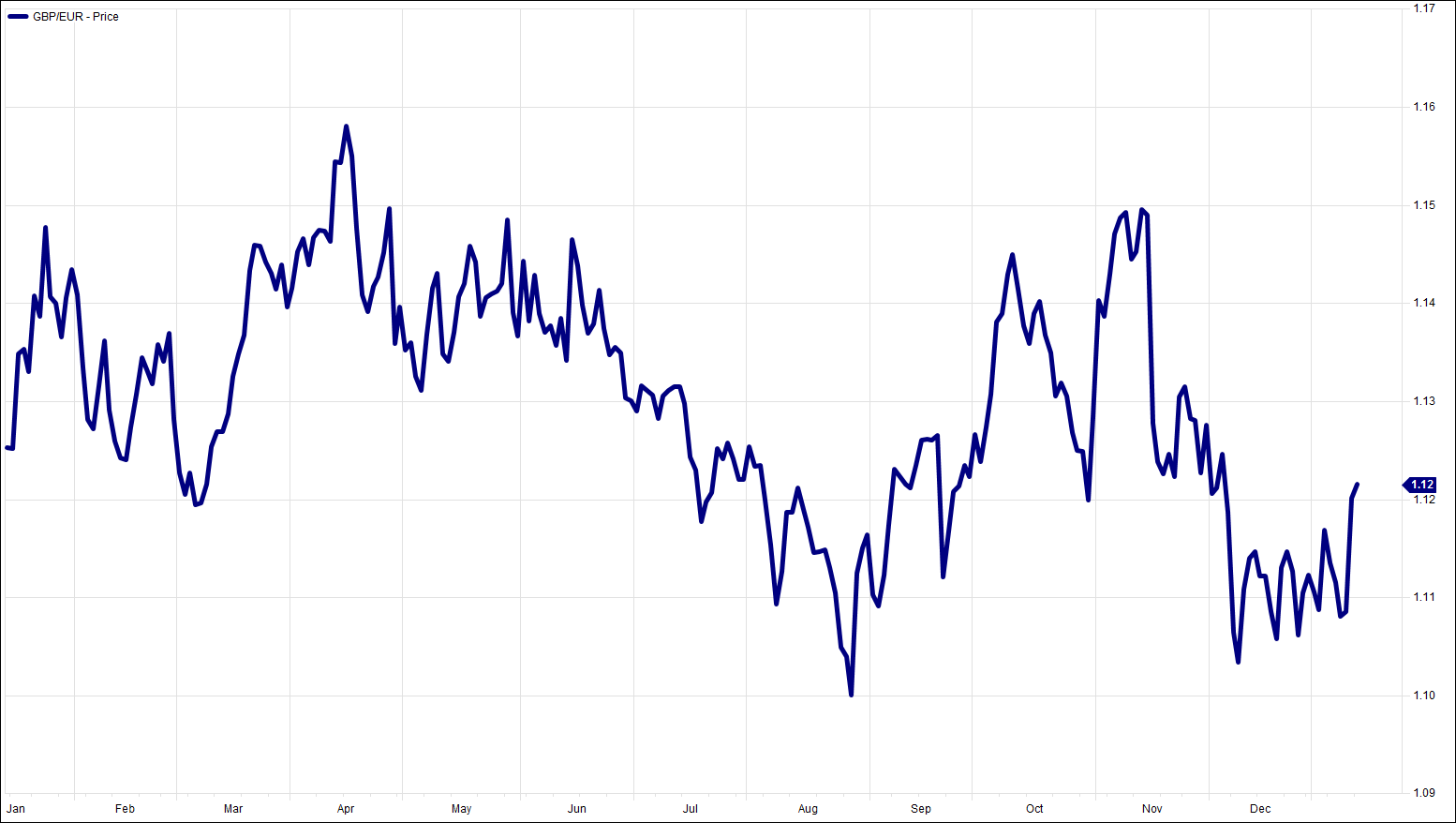 HA804/200
All charts and data sourced from FactSet
Jim Wood-Smith – CIO Private Clients & Head of Research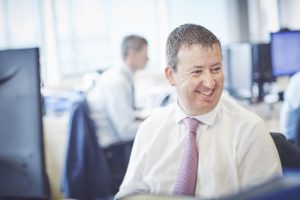 Hawksmoor Investment Management Limited is authorised & regulated by the Financial Conduct Authority (www.fca.org.uk). This document is issued by Hawksmoor Investm.ent Management Limited ("Hawksmoor") whose registered office is at 2nd Floor Stratus House, Emperor Way, Exeter Business Park, Exeter, Devon EX1 3QS. This document does not constitute an offer or invitation to any person in respect of any investments described, nor should its content be interpreted as investment or tax advice for which, if you are an individual, you should consult your independent financial adviser and or accountant. The information and opinions it contains have been compiled or arrived at from sources believed to be reliable at the time and are given in good faith, but no representation is made as to their accuracy, completeness or correctness. Hawksmoor, its directors, officers, employees and their associates may have a holding in any investments described. The editorial content is the personal opinion of Jim Wood-Smith, Head of Research. Other opinions expressed in this document, whether in general or both on the performance of individual securities and in a wider economic context, represents the views of Hawksmoor at the time of preparation. They are subject to change. Past performance is not a guide to future performance. The value of an investment and any income from it can fall as well as rise as a result of market and currency fluctuations. You may not get back the amount you originally invested. With regard to any of the Hawksmoor's managed Funds, please read the prospectus and Key Investor Information Document ("KIID") before making an investment.