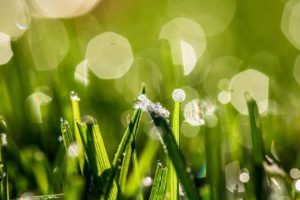 The long lockdown winter is beginning to thaw – and we sincerely hope for the last time.
We reported last quarter of how companies had emerged through the pandemic far better than we had dared hope last spring. That trend has continued. Moreover, the stage is set for a big economic boost in the second half of this year from a combination of pent-up demand and consumers flush with cash. We are all long overdue a party. That growing optimism meant a typical Hawksmoor AIM portfolio increased by approximately +5.1% in the first quarter to new highs – see the AIM Investors Report for full performance statistics.
We have been busier than ever meeting with management teams. In each case, we want to understand how a company has beaten expectations. We are particularly wary where profits in 2020 were made solely by aggressive cost cutting at the expense of adequate investment in the business. As the crisis recedes, such firms must rebuild cost bases on top of substantially smaller businesses: the damage to profitability is not to 2020 but to 2021.
Fortunately, that predicament is not commonplace. Companies doing better than feared are principally those that have been quick to adapt to new ways of working and selling, principally online. We are fortunate it was COVID-19 rather than COVID-99: twenty years ago, the switch to cloud-based home-working would have been far more problematic. The common message we are hearing is one of greater visibility of earnings and confidence in the future. Meanwhile, some companies have been outright beneficiaries of the societal changes unleashed – and below we highlight the case of SDI Group. We remain very positive about the portfolio's prospects, both for the coming year and beyond.
Finally, it is worth reflecting on how AIM has matured over the past twenty-five years, perhaps best evidenced by the fact that so many companies were able to raise fresh equity capital throughout this extremely challenging year. Whether to strengthen the fortress against the downturn or for specific acquisitions, right across the market cap spectrum we see high quality companies able to access capital from a supportive shareholder base when they need it. AIM is a market that is working well – for both company and investor.
You can read the rest of the AIM Service Q1 2021 Investors' Report here.