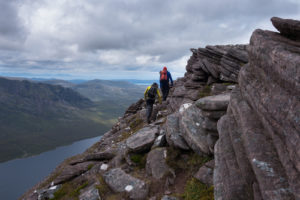 October has a habit of being a volatile month. Those of us of a certain ilk tend to have a vivid recollection of 1987, for both its weather and unfortunate stock market history. The fishy near-hurricane delivered a speediest gust of 115 mph, at Shoreham-by-Sea. It was enough to close the stock market and delay the UK's response to a collapsing Wall Street. In case you missed it, last week Typhoon Puppy (or Koinu, to give it its proper name) gave Taiwan a blast of 212.9 mph, which is believed to be the third strongest puff ever recorded. This is an astonishing 100 mph (give or take) more than Shoreham's experience.
Whilst those of us in the southerly regions have been reaching for the Factor 50 over the weekend (some of my bemused azaleas are coming into flower six months out of sync), much of Scotland has needed a canoe and a rescue centre. Some seem to have had over 6 inches of rain in around 36 hours. For the UK, without the infrastructure to deal with precipitation of this magnitude, that is an awful lot of rain. I am very aware that I am a typically weather-obsessed Brit, but I make no apologies for starting this week's column with yet another highlighting of the importance of our climate. Governments and companies alike dilly-dally around their handbags and the world remains addicted to fossil fuels. It is just not going to change.
I also need to bring the price of oil into today's column. The escalation of the conflict between Israel and Hamas will have only a minor impact on financial markets, so long as it remains between these two sides. The risk to markets is escalation. The price of oil fell quite sharply last week after data appeared to show that demand for oil in the United States had weakened. The fall in the price should be put into the context of the painful rise of $20/bbl (or so) over the summer, but for most it was still welcome. Inevitably, the price has popped up a little this morning, but larger moves will depend upon whether Iran and/or Saudi become involved in the Gaza conflict.
Stock markets have always liked the simplifications that lie behind monickers. In relatively recent history we can go back to the Nifty 50, the dotcoms, the BRICs, the Faangs. We may have had a Dirty Dozen at some stage, and in late 2023 we have the Magnificent Seven. We have alluded to this several times this year, and 2023 has become a year of these Seven versus (more or less) everyone else. We can probably all match these to the cast members, and as a reminder the Seven are Apple, Microsoft, Alphabet, Amazon.com, Meta, Nvidia and Tesla. To maintain the film analogies, they are also Stocks For All Seasons. If in doubt, investors buy these seven stocks. Rates up? Buy Microsoft. Inflation down? Buy Microsoft.
If there is one constant through markets it is their inconsistency. You may recall that the primary alleged reason for the dreadful equity market performance in much of 2022 was the near collapse in the share prices of the self-same bunch of stocks. The problem was the so-called 'discount rate', which broadly meant, at that time, that higher interest rates were very bad for the big tech stocks. My, how times change. Last Friday, when a bumper report for the monthly US non-farm payrolls greatly increased the chances of yet another rise in US rates, investors ran to buy the Magnificent Seven.
These are big trends. Markets fell for 9 months in 2022. The American indices dropped by around 25%. Microsoft's stock price fell by 35%-ish. For the very same reasons that saw investors scrambling to buy it on Friday. There is some very scrambled thinking in there somewhere. This week the US quarterly earnings season kicks off, we have the latest update to the US CPI and very clever people will pore over the minutes of the last meeting of the Federal Open Markets Committee. There is a lot of potential for movement, especially if anyone fires a missile at Iran.
Finally, well done to all those who knew last week's repeated lines from 'Addicted to Love' and 'Have I Told You Lately That I Love You'. Today, a soppy absolute classic: "Come a little bit closer. Hear what I have to say". And today's Van Morrison: "Half a mile from the country fair".
Jim Wood-Smith – Market Commentator and Head of Climate Transition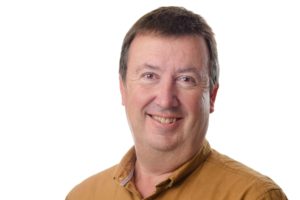 FPC 1265
All charts and data sourced from FactSet
Hawksmoor Investment Management Limited is authorised and regulated by the Financial Conduct Authority (www.fca.org.uk) with its registered office at 2nd Floor Stratus House, Emperor Way, Exeter Business Park, Exeter, Devon EX1 3QS. This document does not constitute an offer or invitation to any person in respect of the securities or funds described, nor should its content be interpreted as investment or tax advice for which you should consult your independent financial adviser and or accountant. The information and opinions it contains have been compiled or arrived at from sources believed to be reliable at the time and are given in good faith, but no representation is made as to their accuracy, completeness or correctness. The editorial content is the personal opinion of Jim Wood-Smith, Market Commentator and Head of Climate Transition. Other opinions expressed in this document, whether in general or both on the performance of individual securities and in a wider economic context, represent the views of Hawksmoor at the time of preparation and may be subject to change. Past performance is not a guide to future performance. The value of an investment and any income from it can fall as well as rise as a result of market and currency fluctuations. You may not get back the amount you originally invested. Currency exchange rates may affect the value of investments.