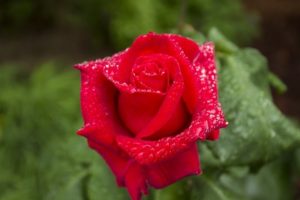 It is an inordinately long time since we last published Innovation. Much spilt milk has flowed under many bridges over the past four weeks, most of it rather sour.
I would like to report back from my travels that the Far East is still in robust health, surfing on the waves of Chinese investment. But I can't. The Asian mood music was as downbeat as I can remember in the eighteen years that I have been chasing the Thai sunshine.
This though is not the right way to wrap up the year. It is all too easy these days to slip into Private Fraser mode and no one really likes a monger of doom, even when they get it right. Possibly especially when they get it right. Instead, let us try to make your morning (probably afternoon by the time we actually publish) jolly and bright.
Thus today we make no mention of retail Armageddon in the UK (I'm a geddin' oudda here), nor Brexit, nor Corbyn, nor Trump, nor Saudi Arabia, nor trade wars, nor the credit squeeze. Oh no. There will not be a single mention of the UK's slump into recession, French hi-viz parking jackets, Italian budgets and especially not the 10% Rule. We are all bored of these.
Let us forget the dog bites, the bee stings, the feeling sad, and simply remember some of our favourite things. Instead let's try some transcendental investmentation and remember the financial whiskers on kittens, the bright copper kettles and warm woollen mittens. And especially the brown paper packages tied up with strings.
It has been a very long time since we last referenced one of our greatest sources of inspiration, Viz. So we start our sleigh ride of jolliness with a nod to Baxter Basics. Our basics are that, above all, we like to buy high quality investments on the cheap. Ideally this is around the same time that everyone else realizes that they are cheap and we manage to avoid months of excuses about falling knives.
At the moment, the knives are falling. But we have our buying boots on for when they stop. A good number of equities are already offering the best value we have seen since the early years of the bull market. We like that. A lot.
If there is a cloud to this, though, it is that we are not going to be only ones spotting this. British assets are figuratively on sale. Some may wait until the path of certain negotiations become clearer, some may start to dip their toes into UK waters ahead of that. But we should all be sure that there is a very large amount of overseas capital that is earmarked for Blighty.
For very obvious reasons, we do not wish to stretch the Baxter Basics analogy too far. So let us just backtrack to the safer territory of Julie Andrews and our favourite things. And our favourite memory of 2018 was Mike Coupe's (a chap who should surely have an eponymous Viz cartoon) magical rendition of "We're In the Money".
That comes ahead of Luke Johnson's publication of "A business beginner's guide to tried and tested swindles" a month and two days before Patisserie Valerie unwound in front of his eyes. It is always sad when an apparently sound and liked business hits the skids like this, but Mr Johnson's hubris is of historic standing.
Quite a while ago, more or less at the pique (sic) of the Bitcoin stuff, we put together a watchlist of blockchain stocks. This was for no purpose other than to see how much would be made or lost from the feeding frenzy. We found sixteen stocks. One has since sadly moved into the great portfolio in the sky. Of the remaining 15, this year's best performer has relinquished a mere 51% of its value. The other 14 have not fared quite so well. Eight have fallen by more than 90%.
Schadenfreude is not usually a pleasing attribute, but there is something rather warming about the spectacular popping of this particular bubble before too many were suckered into losing their money.
We have no control over anything we touched on in the first few paragraphs. Que será será, as was once sung. 2018 is not a year too many will remember fondly. The gathering doom and gloom about 2019 is starting to suggest that there is plenty of room for some, now rare, nice surprises.
If anyone remembers, our gallery of rogues were all of 1945 vintage. Today, we merely wish everyone a very Happy Christmas and wonderful 2019.
Jim Wood-Smith – CIO Private Clients & Head of Research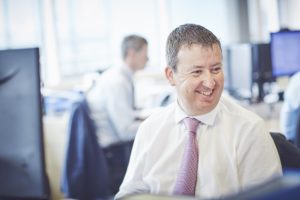 Hawksmoor Investment Management Limited is authorised & regulated by the Financial Conduct Authority (www.fca.org.uk). This document is issued by Hawksmoor Investm.ent Management Limited ("Hawksmoor") whose registered office is at 2nd Floor Stratus House, Emperor Way, Exeter Business Park, Exeter, Devon EX1 3QS. This document does not constitute an offer or invitation to any person in respect of any investments described, nor should its content be interpreted as investment or tax advice for which, if you are an individual, you should consult your independent financial adviser and or accountant. The information and opinions it contains have been compiled or arrived at from sources believed to be reliable at the time and are given in good faith, but no representation is made as to their accuracy, completeness or correctness. Hawksmoor, its directors, officers, employees and their associates may have a holding in any investments described. The editorial content is the personal opinion of Jim Wood-Smith, Head of Research. Other opinions expressed in this document, whether in general or both on the performance of individual securities and in a wider economic context, represents the views of Hawksmoor at the time of preparation. They are subject to change. Past performance is not a guide to future performance. The value of an investment and any income from it can fall as well as rise as a result of market and currency fluctuations. You may not get back the amount you originally invested. With regard to any of the Hawksmoor's managed Funds, please read the prospectus and Key Investor Information Document ("KIID") before making an investment.