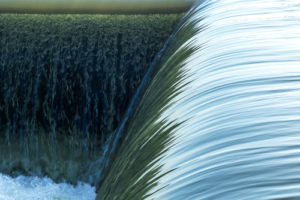 Be careful what you wish for. The forecast for Kernow for the next week is unbroken sunshine. We, of course, have a hosepipe ban, and all the tubs, pots and bedding plants have to be watered the old-fashioned way via a watering can. Never mind, eh. The UK water companies have collectively apologised for their policy of pouring raw sewage into the seas and promised an additional £7bn or so in their new National Overflows Plan. Water can be a right pain: not enough in the right places and too much where we can't cope.
It would be very easy to be very harsh on the water companies. References to prioritising dividends and executive pay over customers come easily. But before we all jump on the privatisation-is-wrong bandwagon, we might also surmise that the state of our water infrastructure might have been even worse under public ownership. There are currently around 67 million of us in the UK. 123 years ago, the population was 41 million. A century before that, it was 10 million. When the great Victorian engineers were building our network of sewers, there weren't quite so many of us flushing our wet-wipes down the Armitage Shanks.
Then we need to look at the weather. This, readers will know, is the symptom of the climate. The chances are that this week's Cornish sunshine will eventually be offset by a great deal of precipitation. This is important. One of the characteristics of the change in the climate is the intensity of rainfall. There is too little when we need it, and it then it comes in a huge burst. There is good data to support this casual observation: for example, 'extremely wet days' (which are deemed to be the 99th percentile of daily rainfall amounts) were measured as being 17% higher in 2008-2017 relative to 1960-1990 (source: Weather and Climate Extremes, Volume 33. Cotterill, Stott, Christidis and Kendon).
We are also our own worst enemies. This is a very complicated web. House prices and rents are too high, so children stay at home longer. With their cars. And nowhere to park them. So suburbia paves over its front gardens. We build new estates with trees without proper root systems. We cut back the foliage from our railway lines. We plant forests with enormous machinery that compacts the earth and cannot absorb rainwater. We keep building houses in flood plains.
This is not an attempt to defend the water companies. They have an awful lot to answer for, which they are begrudgingly acknowledging. Nor am I trying to say that climate change is the root of the problem: but it is making an existing problem even worse. The town planners, the house builders, even the horticulturalists and the foresters all have played a role. Our water management is not something that can be fixed with an easy promise of greater investment.
It is also more interesting writing about this than the US debt ceiling. Regrettably, it is important to spend a quick moment or two musing on this. It is a very simple problem. The United States (and almost every country, to be fair) is bust. It can only afford to pay its bills by borrowing more: the 'debt ceiling' is the maximum amount that the government is allowed to have borrowed at any given time. Every now and then the Democrats and Republicans have a bit of a spat about this (what's new?). Everyone gets in a point-scoring tizz, and then we all move on. There is a chance this time that unless one side puts a couple of teddies back in the pram, then there won't be enough in the kitty to make an interest payment on treasury stock on the right day. That would make everyone even more animated; and then they will agree a new, higher ceiling, make the payment and we can all get on with worrying about our flood defences.
Those who read last week's edition of Innovation will remember that on Wednesday this week we find out by how much UK inflation has fallen. This time last week, consensus was that April's CPI reading would be 7.9%. These clever people have had a bit of a rethink in the meantime and now predict a higher rate of 8.2%. Either way, it is still way too high. On Thursday, OFGEM lets us know the next level of its energy price cap. The price of oil is currently around $75/bbl, this time last year it was around $110. The price of natural gas in Europe has collapsed: it currently stands at just under €30/mwh, versus last August's peak of over €300. Looking at this in round numbers, that is a drop of 90%. And that, like our sewage overflows, is not to be sniffed at.
Finally, well done to those who knew last week's line from The Beautiful South's Just a Few Things That I Ain't. Today, we go to 1994. "You're chasing the moon, reaching out to touch the stars. But you land too soon. What will it take to make you see the way things really are?".
Jim Wood-Smith – Market Commentator and Head of Climate Transition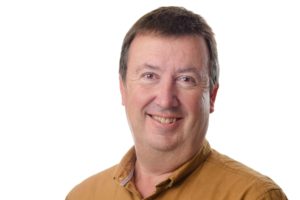 FPC1062
All charts and data sourced from FactSet
Hawksmoor Investment Management Limited is authorised and regulated by the Financial Conduct Authority (www.fca.org.uk) with its registered office at 2nd Floor Stratus House, Emperor Way, Exeter Business Park, Exeter, Devon EX1 3QS. This document does not constitute an offer or invitation to any person in respect of the securities or funds described, nor should its content be interpreted as investment or tax advice for which you should consult your independent financial adviser and or accountant. The information and opinions it contains have been compiled or arrived at from sources believed to be reliable at the time and are given in good faith, but no representation is made as to their accuracy, completeness or correctness. The editorial content is the personal opinion of Jim Wood-Smith, Market Commentator and Head of Climate Transition. Other opinions expressed in this document, whether in general or both on the performance of individual securities and in a wider economic context, represent the views of Hawksmoor at the time of preparation and may be subject to change. Past performance is not a guide to future performance. The value of an investment and any income from it can fall as well as rise as a result of market and currency fluctuations. You may not get back the amount you originally invested. Currency exchange rates may affect the value of investments.