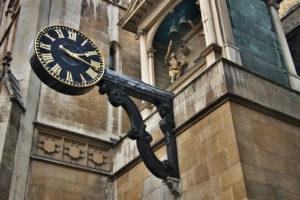 I am sure that I have said several times over the years that everyone working in the world of investment should read Fooled by Randomness, by Nassim Nicholas Taleb. It was the forerunner of the much better known The Black Swan, but is the more important, if less entertaining, read.  If I may simplify the book's message, it is that most of what we observe from day to day, from week to week, happens by accident rather than design. We face a constant risk of over-analysis in a quest to find patterns and rationales that do not exist.
Equity markets enjoyed a much better time of things last week. It was overdue. The American markets had fallen for seven consecutive weeks and a bounce of some sorts was in the offing. Regrettably, it does not mean that the corner has been turned. But let us not be too curmudgeonly. There was a palpable sense of relief in the air.
For those of us who have spent too long in corporate life, there is only one thing that creates a greater dread than being summonsed for yet another meeting: it is the going over of the minutes of the previous meeting. Not so for the markets. Meetings of policy-making committees create great excitement, as do the publication of the minutes of these gatherings of the great and powerful. Last Wednesday evening was a case in point. The Federal Open Markets Committee, the bit of the Federal Reserve Bank that determines interest rates and monetary policy, published the minutes from its meeting a fortnight earlier. Possibly unsurprisingly, these reported that the committee meeting had been…exactly as reported. As a reminder, that is that they intend to raise interest rates by a half point in both June and July.
Nonetheless, markets decided that this was a thoroughly good thing. The benign interpretation was admittedly helped by accompanying comments that the Fed's general intention is to raise interest rates aggressively at the start of the cycle, in order to have room to ease off later on. It is a little odd. The Fed, as great an institution as it is, has totally missed the start of this cycle (the bit that took inflation from 0% to 8%), and now talks of being in control. One would be tempted to say that they are fooling no one; but that would be wrong. At the moment, they are fooling many, probably including themselves.
I am very aware that those in greenhouses should be very careful of throwing stones. I feel though it is important to highlight the disingenuity that is emanating from Threadneedle Street at the moment. The Governor, Andrew Bailey, is very keen to stress that inflation is not his fault, not that of the Bank, but of Vladimir Putin. It is a rum take on things. Russia invaded Ukraine on 24th February. The rise in the Consumer Price Index for February was 6.2%. Or more than triple Mr Bailey's target level. At that time, the Bank was forecasting a peak rate of 7%. That, one might reasonably argue, is independent of President Putin. Unless, of course, the Bank had foreseen the invasion. Which, of course, Mr Bailey denies he was capable of doing. Yet he is on record as saying 80% of the increase in the UK's inflation is outside of his control. Unlike the Fed, he really is fooling no one.
We need to make mention of China this week. The arrangements at the top of the Communist Party are always tough to understand, and the relationship between President Xi and Premier Li is no exception. However, last week Premier Li appeared to acknowledge concerns about lagging economic growth and promised a package of stimuli in order to get the economy moving somewhat better. Possibly wrapped up in this is an easing of Xi's hitherto rigorous 'zero-covid' policy. Or at least that is what the currently cheerier markets are hoping. The slowing of domestic growth, together with the problems of lockdowns in Shanghai and Beijing in particular, had been significant negative factors of late, and a change of market perspective would be very welcome.
This will be a slightly strange week. The US markets are closed today for Memorial Day, while we have the long Jubilee Weekend here in the UK. It is also the first week of the month, when many of the key economic data items are released, culminating in the US non-farm payrolls on Friday lunchtime (while we are lighting beacons and eating patriotic scones (jam first) in the street). The randomness continues.
Finally, well done to the select few who knew The Hollies' 'The Air That I Breathe'. Today, we have a much easier one for the short week: who were Minute by Minute in 1978?
Jim Wood-Smith – CIO Private Clients & Head of Research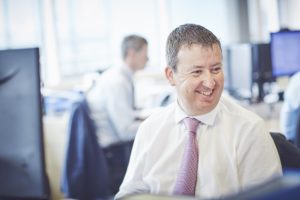 FPC316
All charts and data sourced from FactSet
Hawksmoor Investment Management Limited is authorised and regulated by the Financial Conduct Authority (www.fca.org.uk) with its registered office at 2nd Floor Stratus House, Emperor Way, Exeter Business Park, Exeter, Devon EX1 3QS. This document does not constitute an offer or invitation to any person in respect of the securities or funds described, nor should its content be interpreted as investment or tax advice for which you should consult your independent financial adviser and or accountant. The information and opinions it contains have been compiled or arrived at from sources believed to be reliable at the time and are given in good faith, but no representation is made as to their accuracy, completeness or correctness. The editorial content is the personal opinion of Jim Wood-Smith, CIO Private Clients and Head of Research. Other opinions expressed in this document, whether in general or both on the performance of individual securities and in a wider economic context, represent the views of Hawksmoor at the time of preparation and may be subject to change. Past performance is not a guide to future performance. The value of an investment and any income from it can fall as well as rise as a result of market and currency fluctuations. You may not get back the amount you originally invested. Currency exchange rates may affect the value of investments.