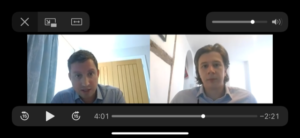 As part of the Professional Adviser Multi Asset Masterclass, editor Tom Ellis interviewed our Head of Fund Management Ben Conway.
Tom asked why the Hawksmoor Fund Managers team no longer look at fixed income as a diversifier in multi asset portfolios. Ben also explained how, against a backdrop of lower cost solutions, multi asset managers have to justify their costs through performance.
Click on the link below to watch the video.