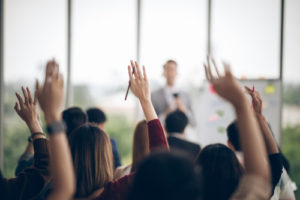 It is usually a good thing to own up when you get something wrong. This morning, I therefore get a double dose of goodness. It is hands up time. I have so frequently warned of the dangers of 'accepted wisdoms' in financial markets, that it feels terribly careless to have fallen into this very web of lazy thinking. And hats off to both the Federal Reserve and the Bank of England for having thrown dummy passes that have left me clutching air.
I start with the Fed, and Jerome Powell. Having led the markets, and your author, to believe that their favoured strategy was to whack up interest rates as fast as possible and then sit and watch the fun, they have done quite the opposite. Instead of seeing last week's 0.75% increase in the fed funds rate as being almost the last rung on the ladder, they are promising the financial equivalent of a thousand cuts; only in their world, it is a thousand hikes. OK, that is excessive hyperbole, but the Fed's new wheeze is to take interest rates even higher, via a succession of smaller increases. They are a monetary python, intent on slowly squeezing the US economy until the last breath of inflation has escaped its lungs.
The messages from Threadneedle Street were in stark contrast. The MPC appears to have changed from a nightmarish doctor administering doses of cod liver oil, into something more akin to Florence Nightingale, nursing the wounded. Their own 0.75% increase in bank rate was accompanied by forecasts of such economic misery that they felt the need to offer quite unexpectedly soothing words. The prognosis for the UK's economy was such that the MPC said explicitly that the market's expectations for interest rates were far too high.
If, like me, you were thoroughly confused by all this, we were not alone. Markets could make neither head nor tail of it all, nor knew how they were meant to react to any of the economic data releases. US equity markets fell sharply, whereas the UK rose by a welcome 4%. We should not be reading too much into any of this, however. We need to remember that in terms of forecasting, the Fed and the Bank of England are just as hopeless as everyone else. We should also remember that these are the same Banks, and the same personnel, who so blatantly failed to see the inflationary flames that they themselves were fanning.
Speaking of fanning flames, we should tilt our hats towards Sharm el-Sheikh and COP27. This has been so low key that if it had not been for Rishi Sunak's 'to me, to you' attendance, you could be forgiven for not knowing that this was even happening. It would be nice to think that something might happen over the next fortnight on the shores of the Red Sea. Instead, we will have the usual great intentions, followed by the wringing of hands that it is all too difficult. Inflation, energy, Ukraine all give ideal excuses for inaction.
The world of investment management is typically way ahead of governments and has clocked that successful transition to net zero is in everyone's long-term interests. Even this, though, is likely to be given a blow in the solar plexus by this week's mid-term elections in the US. Climate change has become horrendously politicised in the States. For better or worse, much of the Republican Party, which will make large gains this week, have muddled climate change and 'ESG', with the result that at least six states have explicitly banned public entities from dealing with investment firms that consider 'non-pecuniary' factors. Texas has even named investment firms that are barred from doing business with the state. ESG thinking, or even the acceptance of climate change, has become associated with the Democrats and with being anti-American business.
The elections will be messy. The latest guide from Politico is that the House will have a Republican majority, while the Senate is too close to call. If there is one thing that is certain, it will be the bickering, the recounts, the allegations of cheating and fraud and the thorough nastiness of it all. Actually, that is five certainties. Either way, it is odds on that Biden and Harris will lose overall control of Congress. Dependent upon one's loyalties, one should either break out the bunting or don the crash helmet, and prepare for the return of you-know-who in two years' time.
Finally, congratulations to those who knew the scene in The Slaughtered Lamb in An American Werewolf in London. A much easier lyric today: "Just can't stop when my spark gets hot". A classic and as close to a firework theme as I can get.
Jim Wood-Smith – Market Commentator and Head of Climate Transition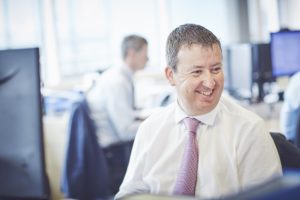 FPC659
All charts and data sourced from FactSet
Hawksmoor Investment Management Limited is authorised and regulated by the Financial Conduct Authority (www.fca.org.uk) with its registered office at 2nd Floor Stratus House, Emperor Way, Exeter Business Park, Exeter, Devon EX1 3QS. This document does not constitute an offer or invitation to any person in respect of the securities or funds described, nor should its content be interpreted as investment or tax advice for which you should consult your independent financial adviser and or accountant. The information and opinions it contains have been compiled or arrived at from sources believed to be reliable at the time and are given in good faith, but no representation is made as to their accuracy, completeness or correctness. The editorial content is the personal opinion of Jim Wood-Smith, Market Commentator and Head of Climate Transition. Other opinions expressed in this document, whether in general or both on the performance of individual securities and in a wider economic context, represent the views of Hawksmoor at the time of preparation and may be subject to change. Past performance is not a guide to future performance. The value of an investment and any income from it can fall as well as rise as a result of market and currency fluctuations. You may not get back the amount you originally invested. Currency exchange rates may affect the value of investments.