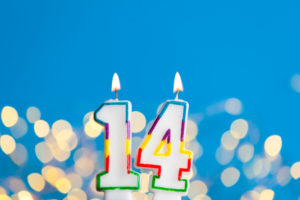 16th February 2023
Happy Birthday to you, Happy Birthday to you, Happy Birthday dear Vanbrugh, Happy Birthday to you.
There it is – if you didn't have one already, you now have an excellent excuse to have some cake and/or a few choice beverages this Saturday 18th in celebration of Vanbrugh's 14th birthday!
Whilst 14 is not seen as a big birthday in the asset management industry (where the only birthdays that count are 3 and 5 years after launch, as many investors screen performance off these time frames), there are few funds out of the thousands in existence today which have been around for as long as our Vanbrugh fund. That in and of itself isn't a reason to celebrate, but as we look back over the years, we are proud of the journey the team has been on, the relationships we have built with our client base, and the performance that has been generated. We have consistently achieved the minimum objective of any investor, that has acted as the guiding star for everything we have done since day one: delivering positive returns after the impact of inflation, taxes, and all charges. UK prices as measured by the Consumer Price Index have risen 49% since Vanbrugh launched. Vanbrugh has returned 206% net of all charges (18/02/2009 to 15/02/2023). Vanbrugh is the number one performing fund in its sector since launch, achieving that performance with the seventh lowest volatility of the 61 funds, that have been around that long in the IA Mixed Investment 20-60% Shares sector.
As David recently wrote in his "If I don't do it, who will…?" Crescendo last month, Vanbrugh's performance since launch has not been dominated by one excellent year that makes the cumulative number since launch look great, but rather by consistently being near the top of the sector over five-year periods. To quarter ends, Vanbrugh has always delivered 1st or 2nd quartile performance over every rolling 5-year period.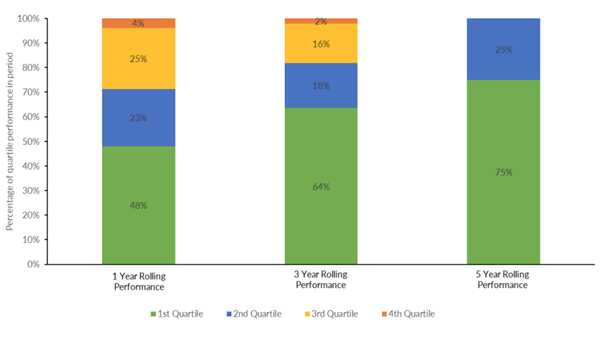 Source: FE fundinfo, quarterly from 31/03/2009 to 31/12/2022. Relative to IA Mixed Investment 20-60% Shares Sector. May not sum to 100% due to rounding error.
But what about investors who haven't put money in at a quarter end five or more years ago? The following is a relative performance chart looking at Vanbrugh compared to its sector since launch. It is consistently upward sloping – meaning consistent outperformance over time. Digging more deeply into the numbers what we find is that for any investor, regardless of the day they invested in Vanbrugh, if they held Vanbrugh for any five-year period through its history (or have currently held Vanbrugh for five or more years) they would have enjoyed sector beating performance net of all costs.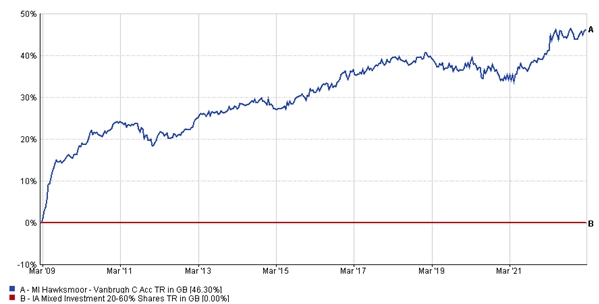 Source: FE fundinfo, 18/02/2009 to 15/02/2023.
That, I think, is worth a slice of cake and a drink.
Our job as fund managers is to ensure each of the three funds we manage are positioned to perform from today, every day. Investors in our funds, which includes all the fund managers, as well as our families, friends, and colleagues should expect nothing less from us. We are looking forward to the next 14 years with the same energy and enthusiasm as the day that Vanbrugh was born all the way back in 2009.
Dan Cartridge – Assistant Fund Manager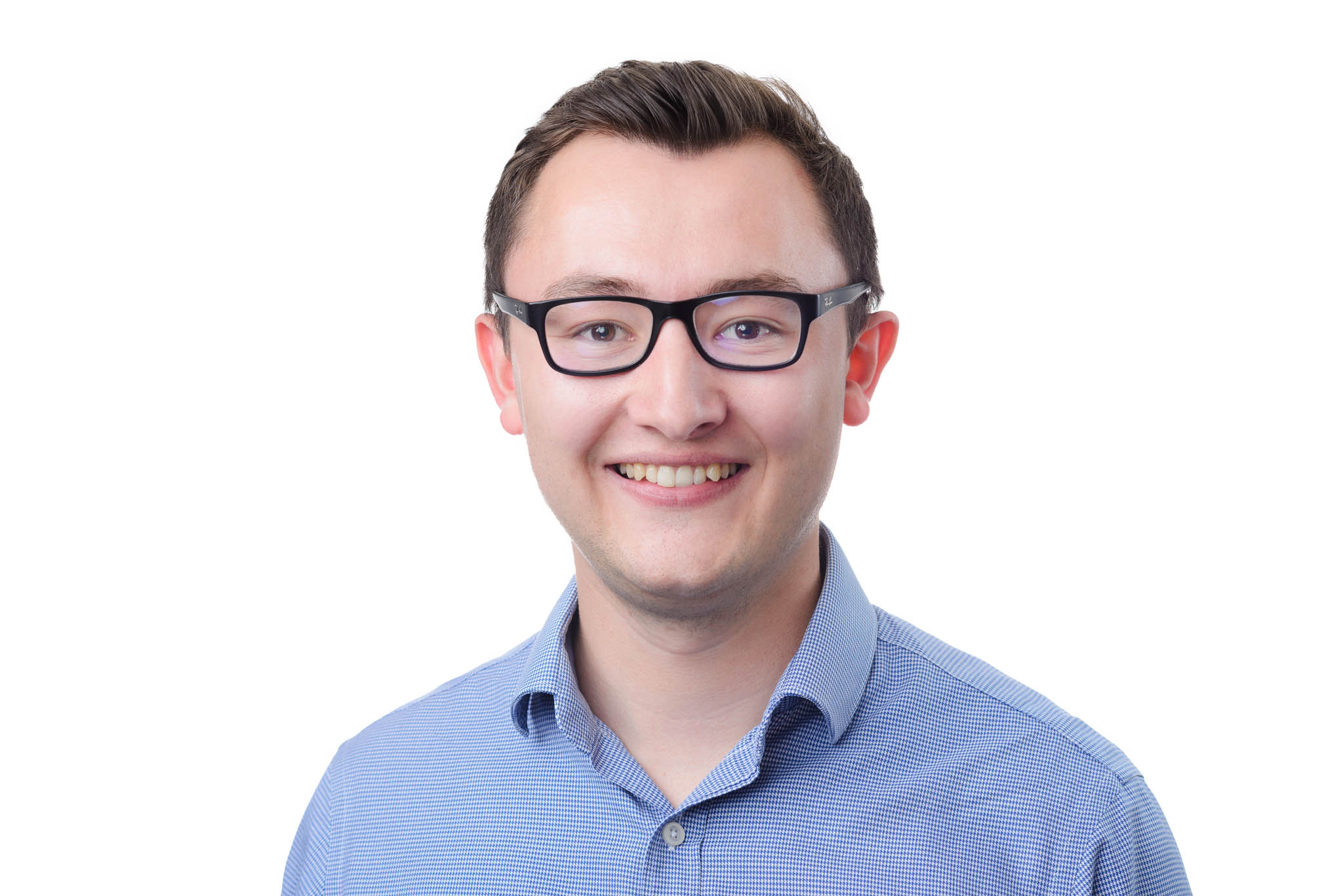 For professional advisers only. This article is issued by Hawksmoor Fund Managers which is a trading name of Hawksmoor Investment Management ("Hawksmoor"). Hawksmoor is authorised and regulated by the Financial Conduct Authority. Hawksmoor's registered office is 2nd Floor Stratus House, Emperor Way, Exeter Business Park, Exeter, Devon EX1 3QS. Company Number: 6307442. This document does not constitute an offer or invitation to any person, nor should its content be interpreted as investment or tax advice for which you should consult your financial adviser and/or accountant. The information and opinions it contains have been compiled or arrived at from sources believed to be reliable at the time and are given in good faith, but no representation is made as to their accuracy, completeness or correctness. Any opinion expressed in this document, whether in general or both on the performance of individual securities and in a wider economic context, represents the views of Hawksmoor at the time of preparation and may be subject to change. Past performance is not a guide to future performance. The value of an investment and any income from it can fall as well as rise as a result of market and currency fluctuations. You may not get back the amount you originally invested. FPC871.