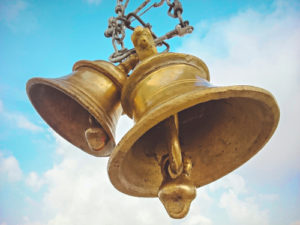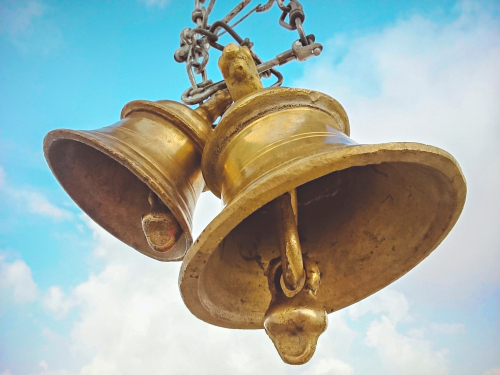 How many times do we say 'if the polls are to be believed…'? We never learn. The trouble is we are scared of the unknown, of the future. Something is happening, and we want to know the result now, this instant. We need certainty, so we have 'polls' to tell us what is going to happen in crucial events. It is the survival instinct: we have more chance of seeing tomorrow if we know whether there is a tiger in the long grass. The genetic propensity to eat, rather than to be, lunch is what underlies the truism that investment markets fear uncertainty more than anything else.
Despite knowing their flaws, we are addicted to the polls. Every day we have to check Biden's lead. What is happening in the swing States? Has Pennsylvania narrowed? What are they saying about Wisconsin? The information we get from each of these is necessarily flawed. Polls can only ever be a sample; if they were more than a sample, they would be an actual vote. And samples, no matter how skilled and refined the selection process, will always be prone to randomness. In statistical speak, a poll can only be guaranteed as accurate when n=all, with 'n' being the number of data items.
If you are of a statistical bent, the same rationale holds true for what is known as 'big data'. This is the information that Tesco gathers about us from our Club Cards, Google and Apple take from your phone, Microsoft takes from your pc. It is the alleged gold dust that allows advertisers to charge premium rates for targeting their mind games at those most likely to succumb. That is whether it is your propensity to buy branded washing powder or your likelihood to believe that Biden's Green New Deal will cost $100 trillion.
Still, the vote is a week away. Can Trump pull his rabbit from his topper for a second time? Of course he can. Does it matter? Well yes, it does, but probably not as much as is made out. Certainly, my role as an armchair commentator will be very much more difficult if Biden does take his bacon back home to Scranton, Pennsylvania and moves his collection of 78s into 1600 Pennsylvania Avenue. Trump is a gift that keeps on giving.
The differential that takes the headlines is the two men's environmental policies. Trump is perceived as the coal-burning climate change denier. Biden is the green new-dealist. Both clichés have large elements of truth, but they are brush strokes, not the full picture. Trump may not believe in the merits of COP 21, but many others do. He may not legislate for carbon reduction, but business will do it anyway. Biden may or may not stick to his pledge to invest a couple of trillion dollars into decarbonization. His investments may or may not achieve what he sets out to do. We do not know until it happens.
The name above the door of the White House will affect the speed, but not the direction of travel. Under Biden, the electrification of the auto market may happen quicker than under Trump, but it is still going to happen. Last week, for example, Tesla reconfirmed its commitment to selling half a million vehicles this year. Two obstacles to mass market adoption remain: cost and range. Both are on the cusp of transformational change. Electric vehicles are optically disadvantaged by having much larger upfront costs. Once this goes – and it will – and we have the confidence that we are not going to run out of amps getting our kicks on Route 66, the world changes. Electric vehicles become the default choice, not the happy hippy option. Internal combustion will be as archaic as starting handles, a speed limit of 2mph and a servant walking ahead with a red flag.
What the markets need next week is a clear result. Anything that involves appeals to the legal process will go down very badly. In the meantime, investors are frustrated by the lack of progress in the horse-trading for the next COVID handouts in the US and slightly un-nerved by the prospects for a semi locked-down winter across Europe. The third quarter reporting season is in full swing this week. We hear the latest from most of the UK banks, and also from the formidable foursome of Microsoft, Amazon, Alphabet and Facebook.
Finally, well done to the impressive many who knew that the old lady swallowed a horse (amongst other miscellaneous fauna) and died, of course. Today, whilst we could simply ask which is the only US state that can be typed on a single row of a keyboard, we won't, because that is just boring. Instead, please, what Sisyphean repair job required straw, a knife, a stone and some water?
Jim Wood-Smith – CIO Private Clients & Head of Research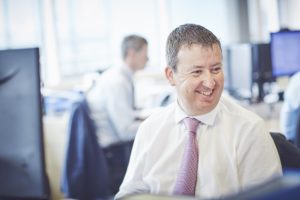 HA804/276
All charts and data sourced from FactSet
Hawksmoor Investment Management Limited is authorised and regulated by the Financial Conduct Authority (www.fca.org.uk) with its registered office at 2nd Floor Stratus House, Emperor Way, Exeter Business Park, Exeter, Devon EX1 3QS. This document does not constitute an offer or invitation to any person in respect of the securities or funds described, nor should its content be interpreted as investment or tax advice for which you should consult your independent financial adviser and or accountant. The information and opinions it contains have been compiled or arrived at from sources believed to be reliable at the time and are given in good faith, but no representation is made as to their accuracy, completeness or correctness. The editorial content is the personal opinion of Jim Wood-Smith, CIO Private Clients and Head of Research. Other opinions expressed in this document, whether in general or both on the performance of individual securities and in a wider economic context, represent the views of Hawksmoor at the time of preparation and may be subject to change. Past performance is not a guide to future performance. The value of an investment and any income from it can fall as well as rise as a result of market and currency fluctuations. You may not get back the amount you originally invested. Currency exchange rates may affect the value of investments.