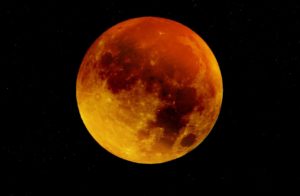 It is a long time since I used a Blue Monday pun on Blue Monday. I was sure that I had last year, but no: twelve months ago the theme was all about how January's bull market would end in tears given enough time. With my usual 20/20 hindsight, it was an easy call to make. Just not as much fun as fooling around with New Order songs.
So what do we get if we have a Blue Monday with a super blood wolf moon? In fairness, east Cornwall was under a pea-souper this morning and I am merely assuming that Phoebe was duly glowing this morning. Ian (unsurprisingly an artist of notable talent) tells me that today should be purple. And it is assuredly hazy.
It fits. It would explain an awful lot if it turns out that acid abuse is rife in Westminster. Really all that the farce is missing is a pink spotty cow, a guitar-playing sleepy rabbit, and a red-faced chap with a huge 'tache and a spring for legs.
I now have an alternative theory to rival my hypothesis that Mrs May is a scheming genius intent on foiling the dastardly Brexit. This may well yet be true. It is also possible, however, that she has lost the plot. Like Dreyfus scrawling 'kill Clouseau' on the walls of his padded cell, she is in danger of being dragged out of Number 10 still gibbering about backstops and red lines.
There is no denying that it is a tough gig. But has she finally cracked under the pressure, or is her masterplan about to come together? We have no idea which. Nor does anyone else. And that matters. Those not in the sky with diamonds have businesses and lives to run. Planning 2019 is hardly a breeze when we do not yet even know which continent we are going to be in at the end of March.
It is thus not a great surprise to learn that those dependent upon medicines have been stockpiling. The government, so it is reported, has instructed pharmaceutical companies to ensure six weeks' supplies. Would you rely on that assurance? I am pretty sure that I wouldn't.
How then does one judge business performance at the moment? Is the UK over- or under-stocked? Are the GDP numbers being artificially inflated or deflated by Brexit? No need to try to answer.
The Bank of England's quarterly Credit Conditions Survey is usually one of its less well read publications. Actually, this may be unfair; it could be that it is compulsory reading but that it just never makes the deadlines. Last week's tome, however, had its fair share of column inches.
If one has that inclination, the Survey is fascinating. It reports both on actual demand for credit in the previous quarter and the lenders' expectations for the coming three months. The banks are tightening the purse strings, but only a little. Supply of secured credit to households (mortgages) is good, but demand for new purchases has gone through the floor. Unsecured credit (car loans, credit cards) is a little harder to come by. Demand for it though has soared, as Black Friday, Cyber Monday, Christmas and presumably 2019's holidays, have been paid for with money that we do not have.
The banks though think that is a one-off. According to the Bank, lenders now anticipate a 'significant decrease' in demand for credit card lending. Corporate credit, both supply and demand, is reported as being broadly stable.
The UK consumer has thrashed the credit card. Housing market volumes look ghastly. But the corporate world looks OK. Banks have not yet embarked on widespread hatch-battening. It would be convenient to concoct a horrific anti-Brexit process story from all this. The problem is that the evidence is not there. Apologies for being boring, but it is important not to make dramas where they don't exist. There are plenty of others to do that.
Today we welcome back Jill from her research on the hospitality industry in Malaysia. Our Roadshows are later than usual this year but are more than worth the wait. We would love to see you all there over the next three weeks or so as we go "To Brexit and Beyond – 2019, A Buzz Year". If you would like to come and enjoy the show, and earn CPD, please do let Jill know. All the details are on the website at Hawksmoor Events.
The usual congratulations to those who knew about American support for bombing Disney's fictional setting of Aladdin. Today, to whom did Mrs Thatcher allegedly send a pair of marigolds after noticing that they washed up bare-handed?
Chart of the Week:
Debenhams, past year. 3p left to go.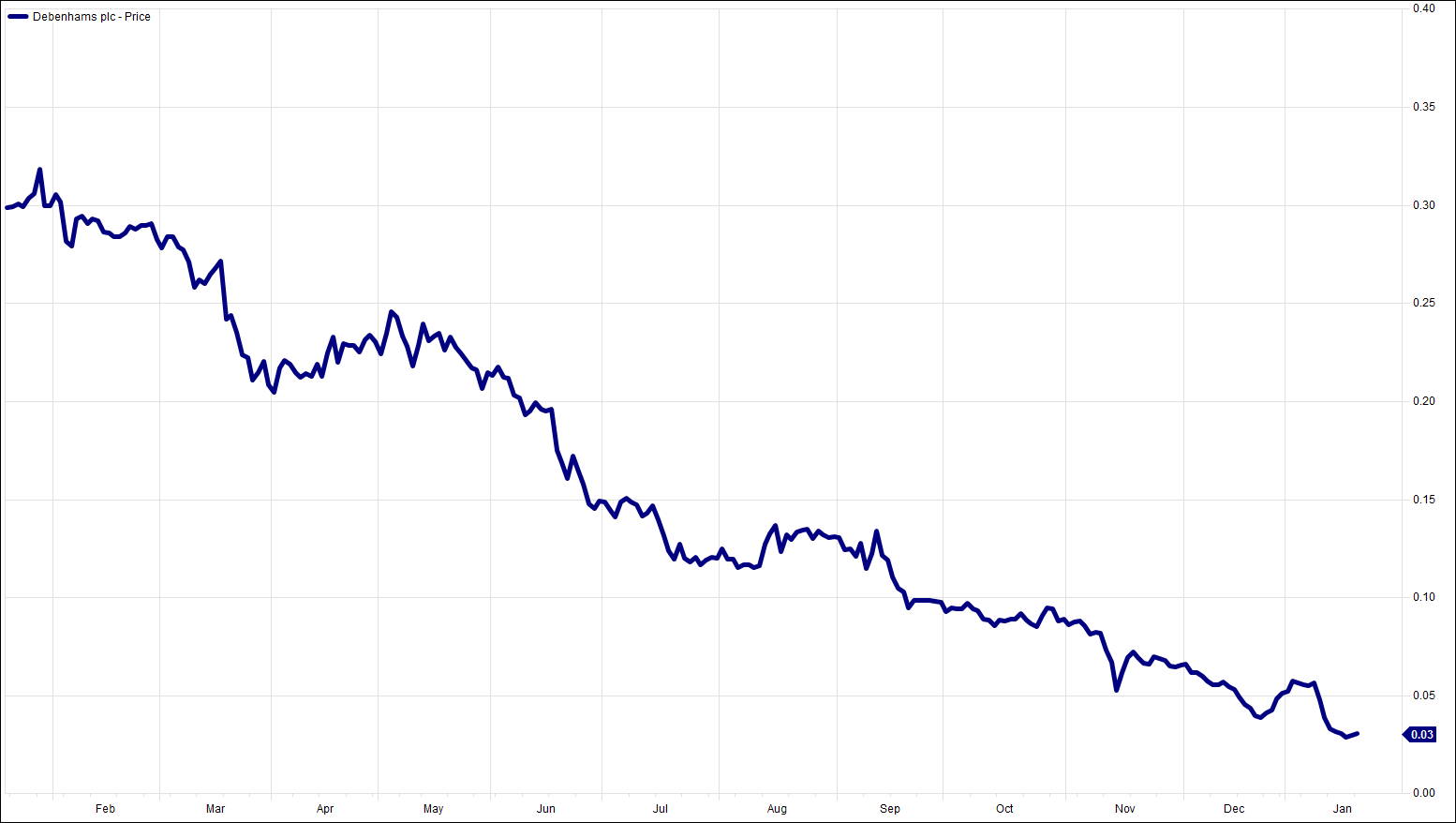 HA804/201
All charts and data sourced from FactSet
Jim Wood-Smith – CIO Private Clients & Head of Research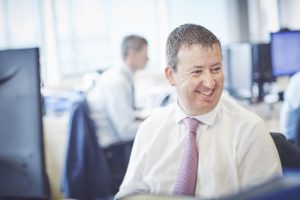 Hawksmoor Investment Management Limited is authorised & regulated by the Financial Conduct Authority (www.fca.org.uk). This document is issued by Hawksmoor Investm.ent Management Limited ("Hawksmoor") whose registered office is at 2nd Floor Stratus House, Emperor Way, Exeter Business Park, Exeter, Devon EX1 3QS. This document does not constitute an offer or invitation to any person in respect of any investments described, nor should its content be interpreted as investment or tax advice for which, if you are an individual, you should consult your independent financial adviser and or accountant. The information and opinions it contains have been compiled or arrived at from sources believed to be reliable at the time and are given in good faith, but no representation is made as to their accuracy, completeness or correctness. Hawksmoor, its directors, officers, employees and their associates may have a holding in any investments described. The editorial content is the personal opinion of Jim Wood-Smith, Head of Research. Other opinions expressed in this document, whether in general or both on the performance of individual securities and in a wider economic context, represents the views of Hawksmoor at the time of preparation. They are subject to change. Past performance is not a guide to future performance. The value of an investment and any income from it can fall as well as rise as a result of market and currency fluctuations. You may not get back the amount you originally invested. With regard to any of the Hawksmoor's managed Funds, please read the prospectus and Key Investor Information Document ("KIID") before making an investment.