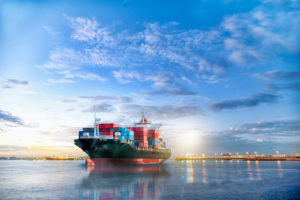 23rd April 2021
Are you one of those people who are always early to the cinema/theatre? A bit of a stress monkey who always over-compensates and builds in lots of time for any potential black swan event traffic jam? In investment terms, Hawksmoor Fund Managers are! We're usually always early on to something, sometimes have to spend a while in the metaphorical waiting area, twiddling our thumbs, but we eventually get let in, and get a great seat.
Here's an example, and it happens to be an absolutely cracking investment. Tufton Oceanic Assets is an investment company that owns ships and then leases them out to companies who need to transport goods across oceans. We liken it to property on water. We first invested in Tufton Oceanic Assets shortly after it IPO-ed and they had invested the capital raised. We were attracted to two things:
a huge margin of safety (illustrated by the fact that were the company to simply stop chartering out the ships and instead sell them for scrap metal, investors would still make a positive return)
the company would deploy no leverage and still make a double digit total return.
Like all good investments, it was easy to understand too. Supply of ships is very cyclical, if slow moving. You can put an order in to build a ship, but you won't get it the next day by Amazon! As a result of a huge time lag between order and delivery, and that many others might be ordering at the same time, supply can over- and under-shoot. It overshot hugely many years ago and there were simply too many ships, meaning that charter rates were low. Meanwhile, demand has been remarkably consistent – lots of the stuff that gets transported across oceans is always in demand (think bananas in British supermarkets). But Tufton knew that a fantastic opportunity was upon us. Today, with the over-supply of ships having finally worked through the system, they are currently very much under-supplied. With supply so constrained, it wouldn't take much of a pick-up in demand to send charter rates soaring. Even if demand didn't spike, the unlevered returns are very attractive thanks to Tufton's ability to buy well and charter at attractive rates to good shipping families and companies.
Yesterday (22nd April), Tufton reported their Q1 NAV, reporting a total return for the quarter of 9.1%. In their investment outlook they state, "the containership market surprised even seasoned market participants as the effects of strong demand were accentuated by regional port congestion. Asset values rose strongly, with the benchmark 10-year old 2500-TEU ship up by c.54% or $7m during 1Q21. According to research from Harper Petersen shipbrokers, there is negligible containership vessel capacity becoming available in the coming 12 months."
Tufton pay a $0.075 dividend (share price current $1.04) which is covered 1.7x, and even if charter rates do not keep climbing, the reversionary potential of their fleet (i.e. as a ship comes off charter, it can be re-leased at prevailing higher rates) is very large – resulting in capital growth.
We think this is one of those rare beasts: a high yielding investment with excellent capital growth prospects, and with idiosyncratic industry dynamics. It is also another example of how an investment in a Hawksmoor Fund gives your clients access to assets that other multi-asset peers might not be able to access. Having arrived early on this (thankfully we were paid while we waited thanks to the excellent dividend), we are now ready to reap what we have sowed. (How many more metaphors can I mix?!?!). I think we've given away a cracking investment idea here. For more detail, you'll either have to do your own thorough research, or invest in one of our Funds and we'll do that for you!
Ben Conway – Head of Fund Management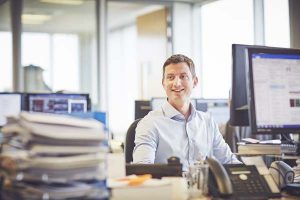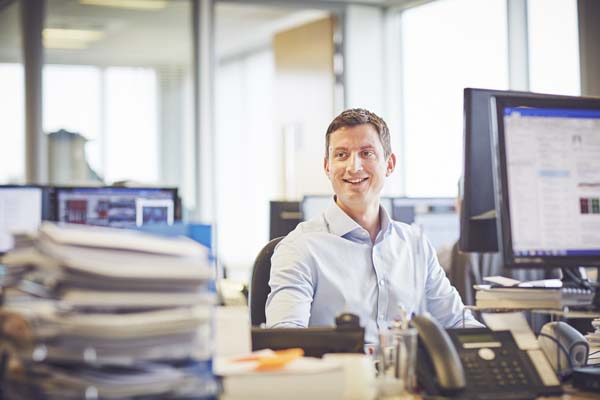 This financial promotion is issued by Hawksmoor Fund Managers which is a trading name of Hawksmoor Investment Management ("Hawksmoor"). Hawksmoor is authorised and regulated by the Financial Conduct Authority. Hawksmoor's registered office is 2nd Floor Stratus House, Emperor Way, Exeter Business Park, Exeter, Devon EX1 3QS. Company Number: 6307442. This document does not constitute an offer or invitation to any person, nor should its content be interpreted as investment or tax advice for which you should consult your financial adviser and/or accountant. The information and opinions it contains have been compiled or arrived at from sources believed to be reliable at the time and are given in good faith, but no representation is made as to their accuracy, completeness or correctness. Any opinion expressed in this document, whether in general or both on the performance of individual securities and in a wider economic context, represents the views of Hawksmoor at the time of preparation and may be subject to change. Past performance is not a guide to future performance. The value of an investment and any income from it can fall as well as rise as a result of market and currency fluctuations. You may not get back the amount you originally invested. HA4276.