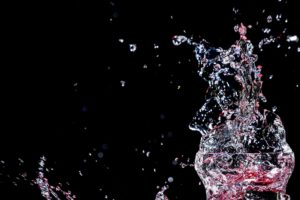 Over the past couple of years markets have grown accustomed to the acronym 'FAANG'. This is the shorthand for Facebook, Apple, Amazon, Netflix and Google – the companies believed to be at the forefront of the new technological revolution. Here in Hawksmoor's AIM Portfolio team, we have dubbed the equivalent for the UK's AIM indices as 'AbFab'.
Our acronym groups together the five largest stocks on AIM – which are also responsible for a significant portion of its recent performance: ASOS, Boohoo, Fevertree, Abcam and PurpleBricks. You will have noticed the acronymic fudge in using the 'B' from Bricks, but AbFap is far less catchy. FAANG is also a cheat since Google rebranded itself as Alphabet and it should really be FAAAN.
But even more so than with FAANG, the AbFab danger is in the stocks' exorbitant valuations. At the time of writing, the average price-to-earnings ratio of the group is a sky-high 50x. PurpleBricks, a website valued at £1bn, is actually loss-making (Source: FactSet)
 
3-year price change %
P/E

Ratio

Asos
125.1
77.2
Boohoo
352.2
86.4
Fever-Tree
1,049.40
60.4
Abcam
160.1
49.7
Purplebricks
322.3*
n/a
Source: FactSet * Since inception.
We know that there is profuse demand for estate planning solutions. The fact that AIM portfolios potentially qualify for Business Property Relief makes them particularly attractive for this purpose.
We also know that most of those assets will flow to the biggest of the AIM asset managers who, due to their size, are forced to buy the largest and most liquid stocks. Our concern is that the valuation levels at the top of AIM are therefore not driven by the rational appraisal of underlying businesses, but primarily by asset flows.
Amongst the AbFabs note the prevalence of the online-only 'disruptive' business model (Fevertree is the exception). Though these companies have seen momentous revenue growth in their infant years, the outlook has become more challenging as new competitors spring up. Relatively low capital requirements mean the threat of new entrants is extraordinarily high. It becomes a race to the bottom on margins, and less future growth potential for incumbents. When those pressures couple with bubble-like valuation levels, there are good reasons for investors to be worried.
But there is good news. Further down the market capitalization spectrum – where the larger AIM asset managers are less able to fish – there are some genuinely very good companies trading on sensible valuations. Boutique and nimble investment managers have a far wider choice of companies in which to invest, and can construct portfolios with investments that stand up on their own investment merit – even before factoring in the tax benefits.
Hawksmoor strongly believes that it is this type of strategy that will prove to be absolutely fabulous.
Hawskmoor offers an AIM Portfolio Service with a minimum investment of £30,000.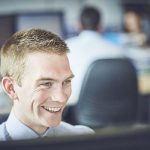 Ian Woolley – Senior Investment Analyst
Health Warning/ Disclaimer
This document should not be interpreted as investment advice for which you should consult your independent financial adviser. The information and opinions it contains have been compiled or arrived at from sources believed to be reliable at the time and are given in good faith, but no representation is made as to their accuracy, completeness or correctness. Any opinion expressed, whether in general or both on the performance of individual securities and in a wider economic context, represents the views of Hawksmoor
at the time of preparation. They are subject to change. Past performance is not a guide to future performance. Hawksmoor Investment Management Limited ("Hawksmoor") is authorised and regulated by the Financial Conduct Authority. Hawksmoor Investment Management Limited is registered in England No. 6307442 and its registered office is at 2nd Floor, Stratus House, Emperors Way, Exeter Business Park, Exeter EX1 3QS.
FOR PROFESSIONAL ADVISERS ONLY AND SHOULD NOT BE RELIED UPON BY RETAIL INVESTORS