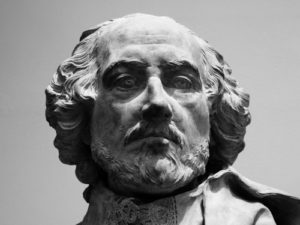 In this short, post-Easter week I thought that I would start with a misquote of the most famous line of Othello. "O beware, my lord, of accepted wisdom; it is the green-eyed monster that doth mock the meat it feeds on." Odious git he may have been, but Iago knew a thing or two about how our brains work. Othello was done for by the fragility of his outsized ego. Investors, in contrast, tend to be fooled by the false security of the herd. If everyone is doing it, then it must be right, mustn't it? Well…
Let us go back a year, to April 2022. Ukraine was freshly invaded. Oil and gas prices were soaring, as were grains. Europe was a no-go zone for investors. Ukraine, it was believed, was merely the first in a series of Russian targets across Eastern Europe. Putin was mad, but with Chinese support, was invincible. He would cut off energy supplies to Europe, which would collapse into an economic mire. The narrative was easy, it was all "accepted wisdom".
Here, I revert back to quotation. With thanks to Captain Blackadder: "You see, there was a tiny flaw in the plan." Afficionados will know why I am unable to reproduce the next line; suffice to say that a reasonable paraphrase would be "It was wrong". As Monty Python so perceptively realised, humans are by nature herd animals ("Yes. We're all individuals"). We seek safety in the consensus. To be different courts risking being eaten by the hyenas.
Allow me to demonstrate my point. Over the past year, European equities have risen by more than 10%. The United States is down by around 7%, the UK market is almost unchanged. Accepted wisdom, has yet again proved to be wrong. The problem with being in the middle of the herd, is that you can't see when you are heading up a blind alley.
Last week the latest update to the US non-farm payrolls was exactly as expected. That is probably a fluke rather than the start of a new area of accurate forecasting. The important part is that it was also the weakest monthly number for over two years. The pace of hiring in the US is definitely slowing. How, and when, this feeds through to inflation, and therefore to the thinking of the Federal Reserve, is still anyone's guess. The risk is that the feeding through happens too late. The Fed, as we have long argued, is in a spin. The pace of the rotation of said spin is set to increase this week, with tomorrow bringing the monthly update to consumer price inflation. The belief is that the headline rate will fall from last month's unexpectedly high 6.0% to a much more modest 5.2%.
We are also just about to step into the quarterly earnings season, which gets underway in earnest on Friday. As ever, we begin with the banks, with JP Morgan, Wells Fargo and Citigroup all reporting on Friday. It is a perpetual mystery to me how some of the largest and most complex institutions in the world can pretend to know how much profit (or loss) they made a mere 14 days after the end of the quarter. Nevertheless, that is the way the market turns and this quarter's numbers have an additional importance. No one has yet quite worked out whether we are, or are not, in a new global banking crisis. The next week ought to bring a degree of clarity to this. There are growing collywobbles about what is now abbreviated to CRE, which is commercial real estate to you and me. As ever, the worry is that the US banks have loaned too much to too many who are now struggling with much higher mortgage rates. Plus ça change, as they say in a land where equity markets have soared.
Finally, well done to everyone who knew the opening lines of Come Together, the first track on Abbey Road. Today: "If I ever get out of here, thought of giving it all away to a registered charity. All I need is a pint a day". What's going on?
Jim Wood-Smith – Market Commentator and Head of Climate Transition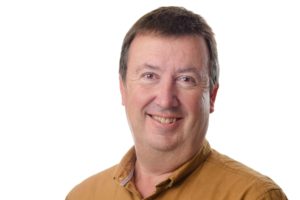 FPC958
All charts and data sourced from FactSet
Hawksmoor Investment Management Limited is authorised and regulated by the Financial Conduct Authority (www.fca.org.uk) with its registered office at 2nd Floor Stratus House, Emperor Way, Exeter Business Park, Exeter, Devon EX1 3QS. This document does not constitute an offer or invitation to any person in respect of the securities or funds described, nor should its content be interpreted as investment or tax advice for which you should consult your independent financial adviser and or accountant. The information and opinions it contains have been compiled or arrived at from sources believed to be reliable at the time and are given in good faith, but no representation is made as to their accuracy, completeness or correctness. The editorial content is the personal opinion of Jim Wood-Smith, Market Commentator and Head of Climate Transition. Other opinions expressed in this document, whether in general or both on the performance of individual securities and in a wider economic context, represent the views of Hawksmoor at the time of preparation and may be subject to change. Past performance is not a guide to future performance. The value of an investment and any income from it can fall as well as rise as a result of market and currency fluctuations. You may not get back the amount you originally invested. Currency exchange rates may affect the value of investments.