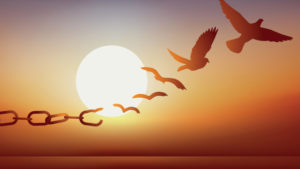 1st April 2022
This week, I was reminded of the value of face to face meetings when Ben Conway and I had a day in London meeting fund managers.  A lot has been said of how video calls over the past couple of years has replaced in-person meetings forever, and during the depths of the crisis I can see how that view was formed.  When we couldn't get out of the house, the day job of researching and analysing new investment ideas and keeping on top of existing positions had to carry on so there was no other way.  The HFM team here will forever remember the 100 or so video and phone calls we did with our underlying fund managers in two weeks in March 2020, immediately after the seriousness of COVID hit us all and we relocated from the office to our respective homes.  We definitely found it so helpful to get a feel for how some of the most talented managers in the industry were reacting and assessing the situation and it made us thankful of the technology that enabled this and that it didn't happen 5 years earlier before Zoom and Teams were commonplace.  While that flurry of activity did revert to a more average rate in subsequent months, over the course of 2020 the four of us in HFM did nearly 500 video research meetings.  It was an absolutely necessary task that proved invaluable to the way we managed the Hawksmoor Funds in 2020 and since, but I remember that period of back to back video calls to be more exhausting than face to face meetings.  Why is that when you aren't moving from your computer screen in between meetings?  The meetings on Monday this week helped me with the answer.
With video calls, it is much more scripted and formal with the intention to get as much information out of the allotted time as possible, whether that is an hour long question and answer session or watching a presentation, before moving on to the next one.  Perhaps it is the inability to interrupt and engage easily during a video call that makes it hard for the presenter to obtain any feedback so they just keep talking which makes it harder for everyone.  Further, despite all good intentions, we are more easily distracted when you are on a video call whether at home or in the office.  It is so tempting to look at an email alert that has just flashed up on your phone or other screen which you think needs immediate attention, and it is easy to quickly flick the camera and microphone off so you can shout at the dog for barking at the postman.  So I think we end up unintentionally multi-tasking with some of these virtual calls which then adds an element of stress that after a day of staring at the screen means you are shattered by the time you hang your headphones up and turn your computer off.  Eat, Sleep, Zoom, Repeat.
It was hard to pinpoint one particular reason why I enjoyed this week's face to face meetings, as up until 2020 it had been such an integral and routine part of the job over the previous two decades of investing in funds and investment trusts, so I put it down to a combination of factors.  They just feel more friendly and informal, making it much easier to interject and ask a question and go off on tangents, which is often where you get little nuggets of unexpected information about that particular fund or gives you another germ of an idea that relates to another asset class or fund.  Relationships are much easier to form or reinforce given body language is well known to be a big factor when it comes to building trust, and spotting when someone might be stretching the truth (the BS radar works better in person!) or doesn't exude confidence in what they are saying.  There are fewer distractions as everyone in the room wants to be there and we don't have one eye on another screen or phone.  Think of how it feels to be watching a film in a cinema with undivided attention compared to watching it on the TV at home.  In person meetings means there are no technical glitches as it is unlikely someone freezes on the other side of the table and you don't have to say "you're on mute" – two years on and we all still do it on video calls!  Another bonus is that you can see everyone is definitely wearing clothes from the waist down!  Real life, face to face conversations are just much easier, flow better and are more enjoyable, which makes it less arduous and tiring.
Even though it was a long day with train journeys from Exeter to London and back (which were both on time) and some travelling between meetings, it was a very worthwhile day that left us buzzing.  We gained enthusiasm for the meetings we did (Gresham House Energy Storage and Prusik Asian Equity Income among them if you were wondering) and for the future of how we can start incorporating face to face meetings back into our process as more and more managers are open to meetings and many are keen to get out to visit us in the South West.  While I am not saying our process or performance suffered in a world of virtual only meetings, in fact I am so impressed how we as a team adapted in such extraordinary circumstances, but I am very confident that as we get back to meeting managers in the flesh we will get more out of them that can only help us make better informed decisions for the ultimate benefit of our investors in the Funds.
Daniel Lockyer – Senior Fund Manager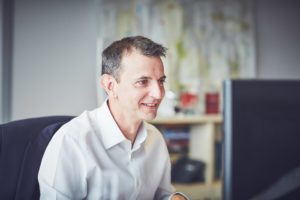 This financial promotion is issued by Hawksmoor Fund Managers which is a trading name of Hawksmoor Investment Management ("Hawksmoor"). Hawksmoor is authorised and regulated by the Financial Conduct Authority. Hawksmoor's registered office is 2nd Floor Stratus House, Emperor Way, Exeter Business Park, Exeter, Devon EX1 3QS. Company Number: 6307442. This document does not constitute an offer or invitation to any person, nor should its content be interpreted as investment or tax advice for which you should consult your financial adviser and/or accountant. The information and opinions it contains have been compiled or arrived at from sources believed to be reliable at the time and are given in good faith, but no representation is made as to their accuracy, completeness or correctness. Any opinion expressed in this document, whether in general or both on the performance of individual securities and in a wider economic context, represents the views of Hawksmoor at the time of preparation and may be subject to change. Past performance is not a guide to future performance. The value of an investment and any income from it can fall as well as rise as a result of market and currency fluctuations. You may not get back the amount you originally invested. FPC177