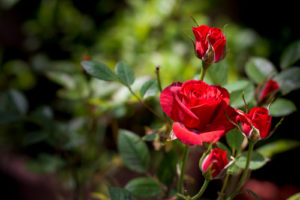 After the frosts, it is now time to plunge one's rhubarb into darkness and think of crumbles in the spring. Or maybe a creamy fool, even a decadent syllabub.
Enough of this horticultural whimsicality. To turn on one's television this past weekend has been as if one were on the set of The Satan Bug. Coronavirus is indeed a scary story, but let me try to put some perspective on what we currently know.
According to the World Bank, there are around 1.386 billion people in China. 11% of the population is believed to be aged over 65, which makes around 150 million 'elderly'. The point of this is that it is perfectly reasonable to expect that a flu-like virus will stack up some potentially alarming fatality statistics amongst a massive elderly population.
From what we know so far, there have been approximately 2,700 cases and 80 deaths. That gives a survival rate of 97%. So let's have some more perspective. According to the World Health Organization, 1.5 million people died from tuberculosis in 2018, making this the most dangerous disease on the planet. Approximately 10 million people were reported as being ill with TB, giving a fatality rate of 15%. It would be unedifying to delve too much into ghastly diseases on a Monday morning. The point is simply that, at this stage, coronavirus would appear to be a triumph of hype over reality.
It has also coincided with a time when markets desperately needed an excuse to boil over. We have stressed, I hope, that 2019 ended on a burst of over-optimism, with American equities in particular becoming very overbought. A fall is/was needed. The froth needs blowing off. The exuberance needs to dissipate. Profits need to be taken. Markets need to take a step back, have a pause for breath, take their foot off the gas. They are over-heated and need to cool down. Gravity and reality need to take hold, a period of catch-up is needed, a correction is overdue.
Have we managed to get the point across? In the new world of communication, this rhetorical question should probably have been followed by a smiley face emoticon, or the use of the colon and close brackets keys. It is a painful reflection of the decline of interpersonal communication that each nuance in the written word is now habitually and patronizingly followed by some sort of image. Nonetheless, our two points are: first, equity markets were due for a fall, and second, why are there so many jargontastic phrases to say exactly the same thing?
But let us come back to demographics. Do we not all know that China has an old and dying population? Well no we don't. According to the World Bank's data, China's 11% over 65s is nothing to be concerned about (in isolation). Japan leads the way, with 28%. There is then a five point gap down to Italy, in second place with 23%. Much of the developed world then follows, within a percent or two of 20%. The United States is a lowly 16%.
Here we might be tempted to think that China's lowly 11% must be due to low life expectancy. In fact, according to the United Nations, it fares pretty well. China's 76.1 years is not that far behind the United States' 77.8 years. Hong Kong even leads the way at 83.7 years, ahead of even Japan and Switzerland. Just while we are at it, the country in which to make the most of today is Sierra Leone, where life expectancy is only 50.1 years.
On much more mundane matters, there are meetings of the Federal Reserve and the Bank of England this week. The former may well add to the slightly squidgy mood by insisting that it has no reason at present to lower the fed funds rate. Doubtless the slightly embattled White House will tweet to the contrary. The MPC, on the other hand, might feel that it has scope to cut bank rate back down to 0.5%. It will probably decide that it should wait and see to what extent the Boris Bounce is actually real, without Doctor Carney queering Andrew Bailey's pitch.
Of greater import to us, the earnings season trundles along. Almost a fifth of the S&P 500 have reported their last quarter's earnings, and so far there have been few surprises. As we stand, we are heading for a 2% quarter on quarter decline in profits and, as we seem to stress each week, investors will need to believe this is going to get better before markets take a turn for the better.
Well done to everyone who knew last week's liquorice. Today, which erstwhile politician and now berainbowed media presenter has the wonderful middle names Denzil Xavier?
Chart of the Week:
S&P 500, past 5 years. Not much of a blip yet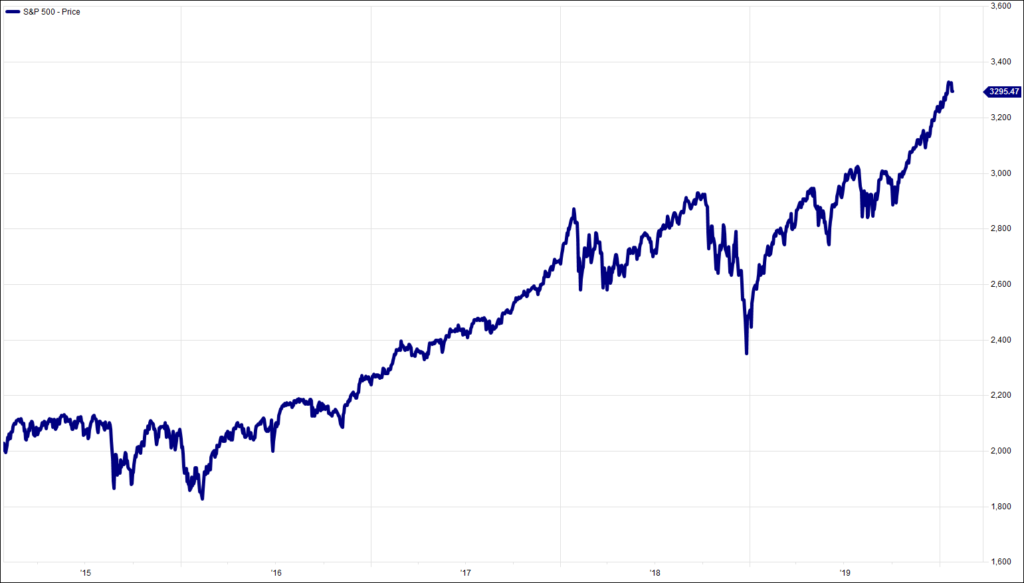 HA804/241
All charts and data sourced from FactSet
Jim Wood-Smith – CIO Private Clients & Head of Research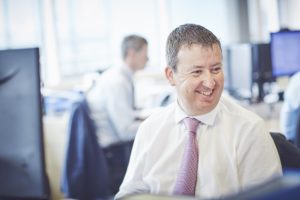 Hawksmoor Investment Management Limited is authorised and regulated by the Financial Conduct Authority (www.fca.org.uk) with its registered office at 2nd Floor Stratus House, Emperor Way, Exeter Business Park, Exeter, Devon EX1 3QS. This document does not constitute an offer or invitation to any person in respect of the securities or funds described, nor should its content be interpreted as investment or tax advice for which you should consult your independent financial adviser and or accountant. The information and opinions it contains have been compiled or arrived at from sources believed to be reliable at the time and are given in good faith, but no representation is made as to their accuracy, completeness or correctness. The editorial content is the personal opinion of Jim Wood-Smith, CIO Private Clients and Head of Research. Other opinions expressed in this document, whether in general or both on the performance of individual securities and in a wider economic context, represent the views of Hawksmoor at the time of preparation and may be subject to change. Past performance is not a guide to future performance. The value of an investment and any income from it can fall as well as rise as a result of market and currency fluctuations. You may not get back the amount you originally invested. Currency exchange rates may affect the value of investments.