The Slow Fashion Show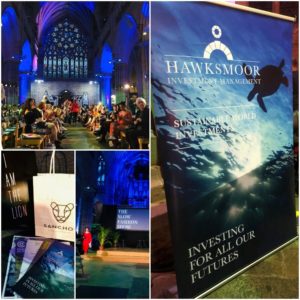 Hawksmoor was delighted to sponsor the second Slow Fashion Show, held in the impressive surroundings of Exeter Cathedral in September.
The show was organised by independent ethical clothing and lifestyle retailer Sancho's who explained the reason behind the show: "Slow fashion is the antidote to the fast pace that has enveloped the fashion industry. A process that has become increasingly damaging to the earth and the people on it. Our goal is to make people think twice before buying, about where and how an item was produced."
The show was a sell-out, with 500 guests attending plus 200 models and volunteers.
View more news